 Prudential
A Spectacular Performance
Nobody remembers second place
Prudential's Million Dollar Round Table recognises high-performance associates. To inspire and motivate them to perform, an integrated internal campaign was created for multiple office locations in Singapore.
With illustrations of famous sporting icons, motivational quotes and Prudential's values, the campaign went across diverse office environments, merchandise, and digital communications.
Overall Theme
Echoing the grit and determination of great sportsmen/women, financial consultants seek to be the best in what they do, achieving new records and milestones at every race.
Visually inspired by athletes, known for their drive, determination, energy, and ambition, the theme featured vibrant colours with a design language associated with sports. This overall approach evokes and inspires financial consultants to be high-achievers and strive for 'number one'.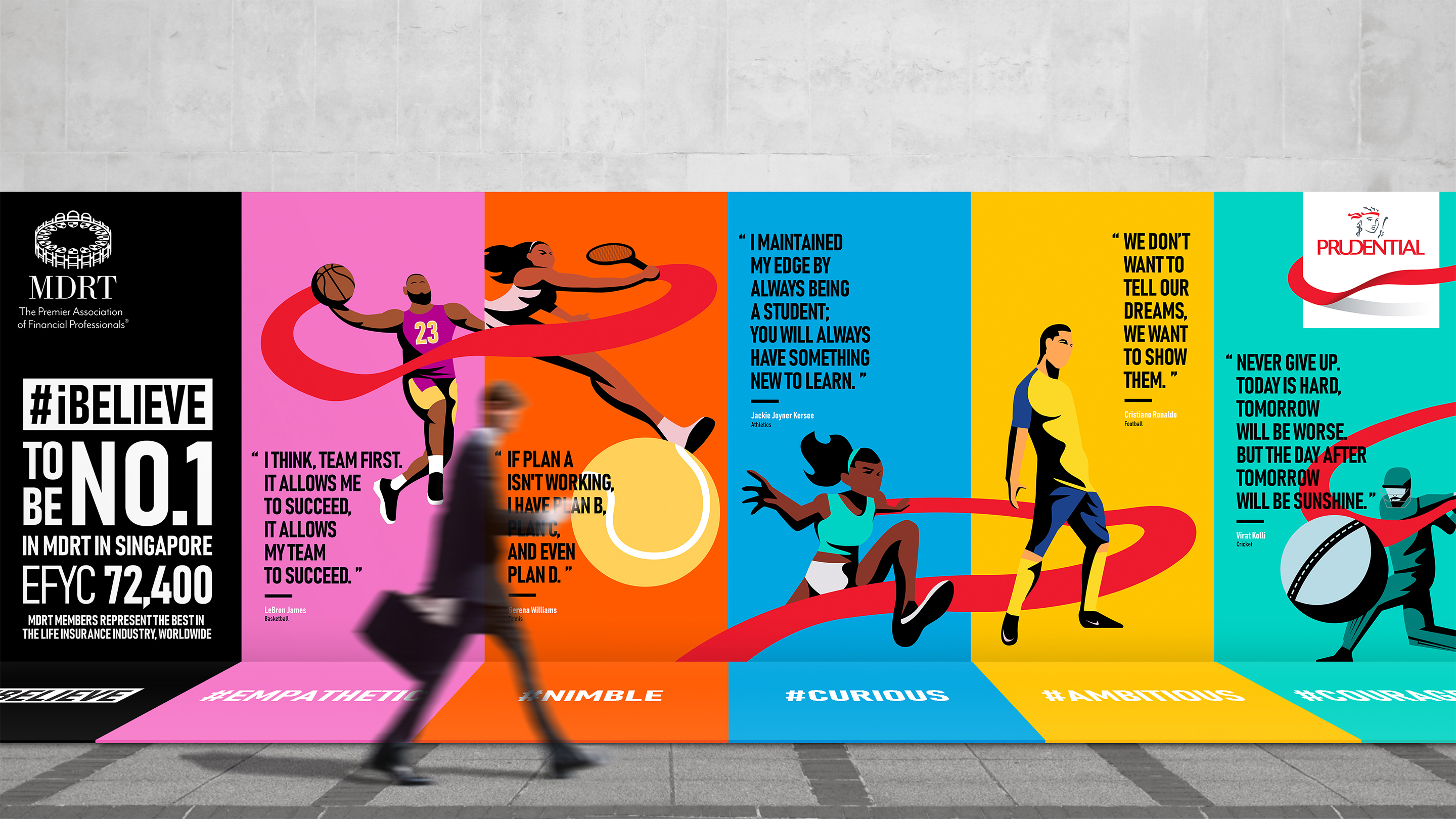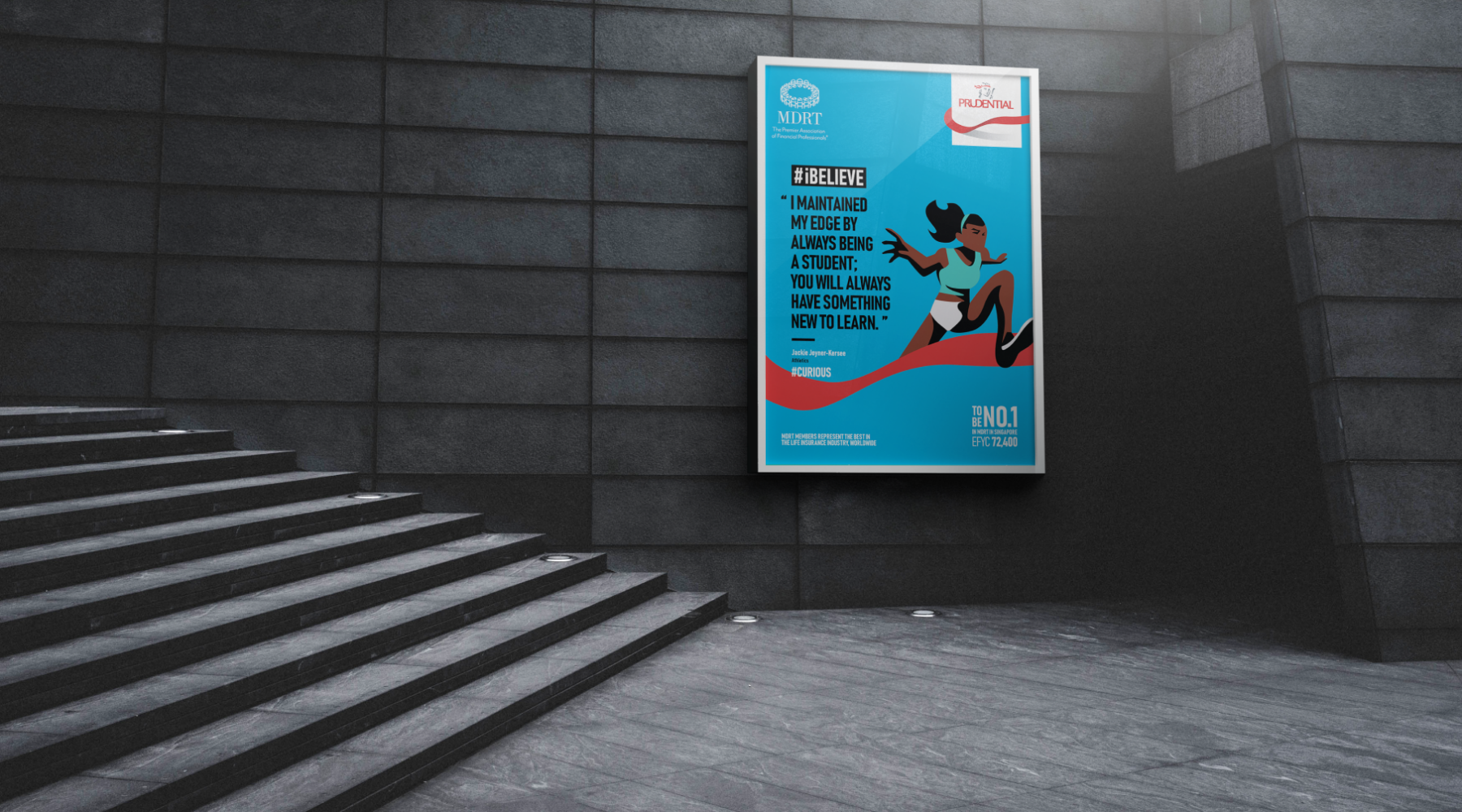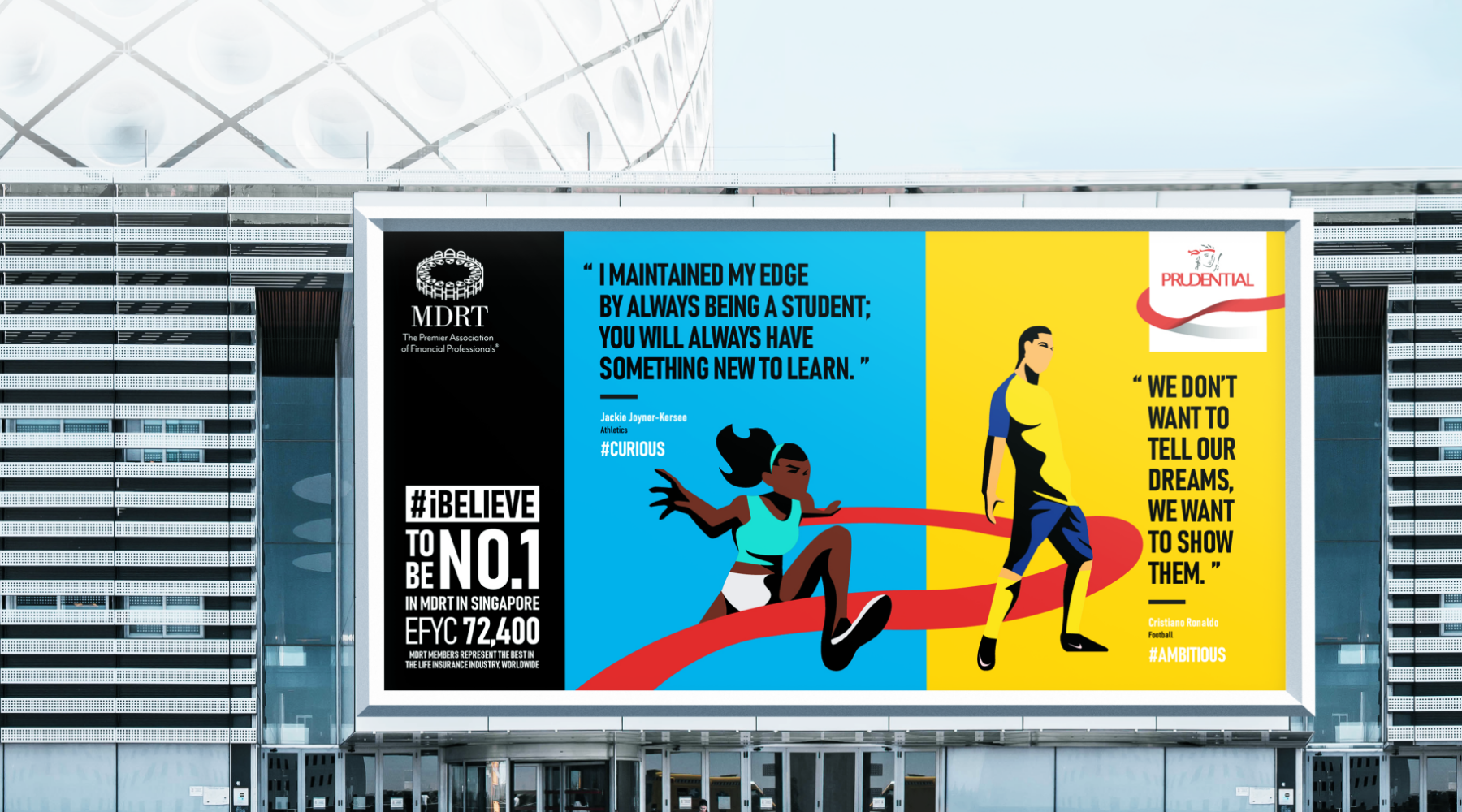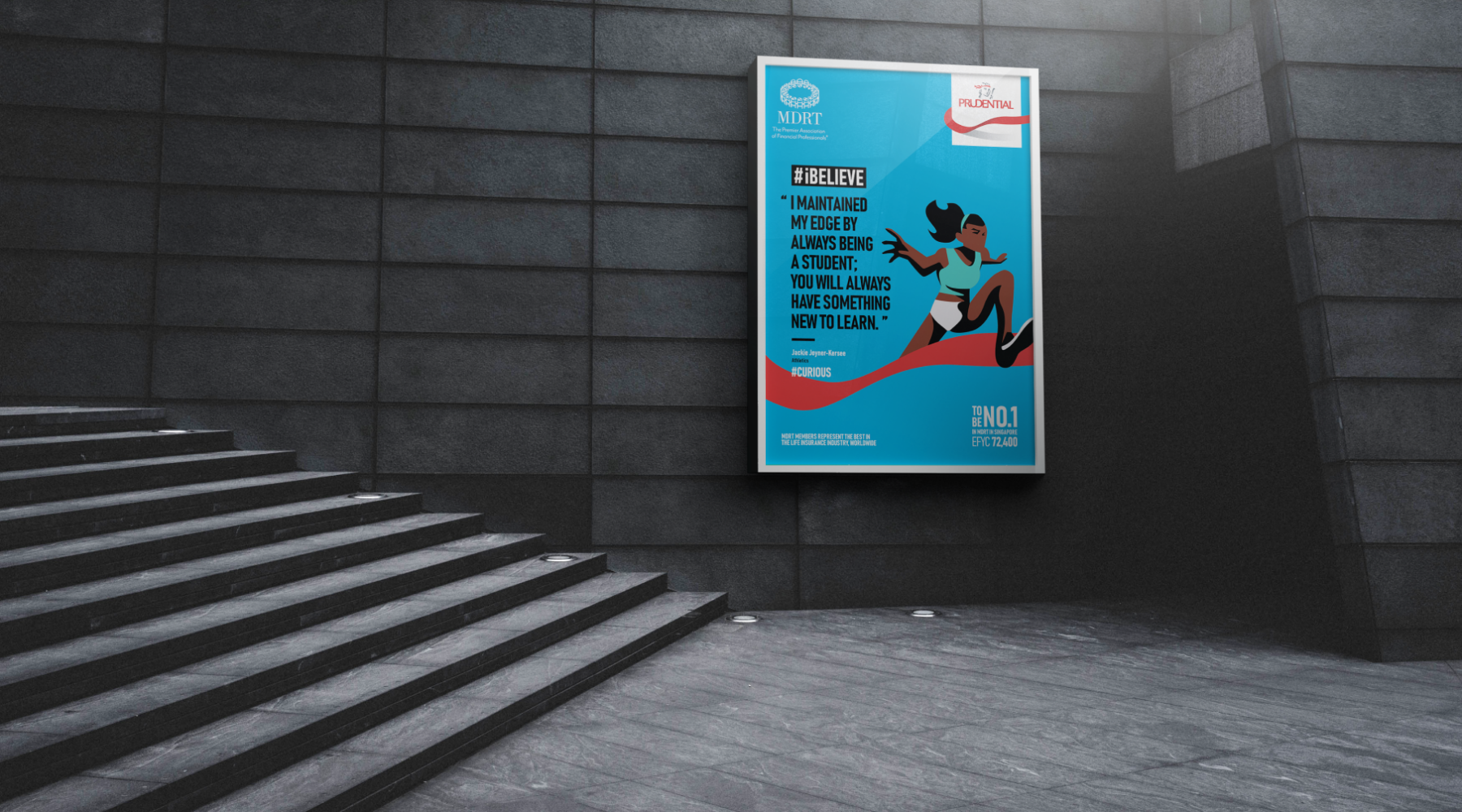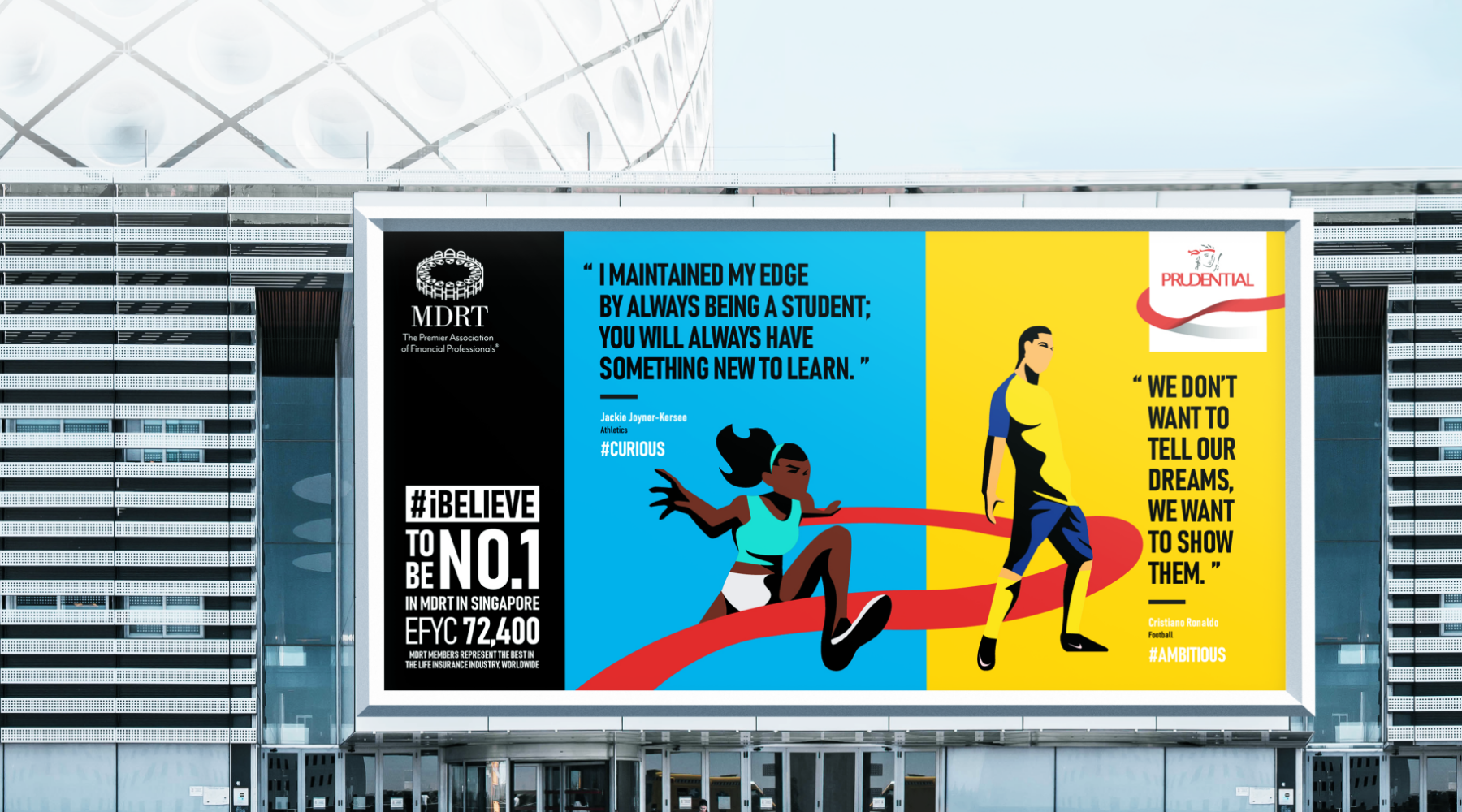 #iBelieve
The MDRT concept weaves in relatable quotes from famous athletes who not only represent the drive to succeed, but also the top Five Prudential Values rooted in the company's overarching purpose.