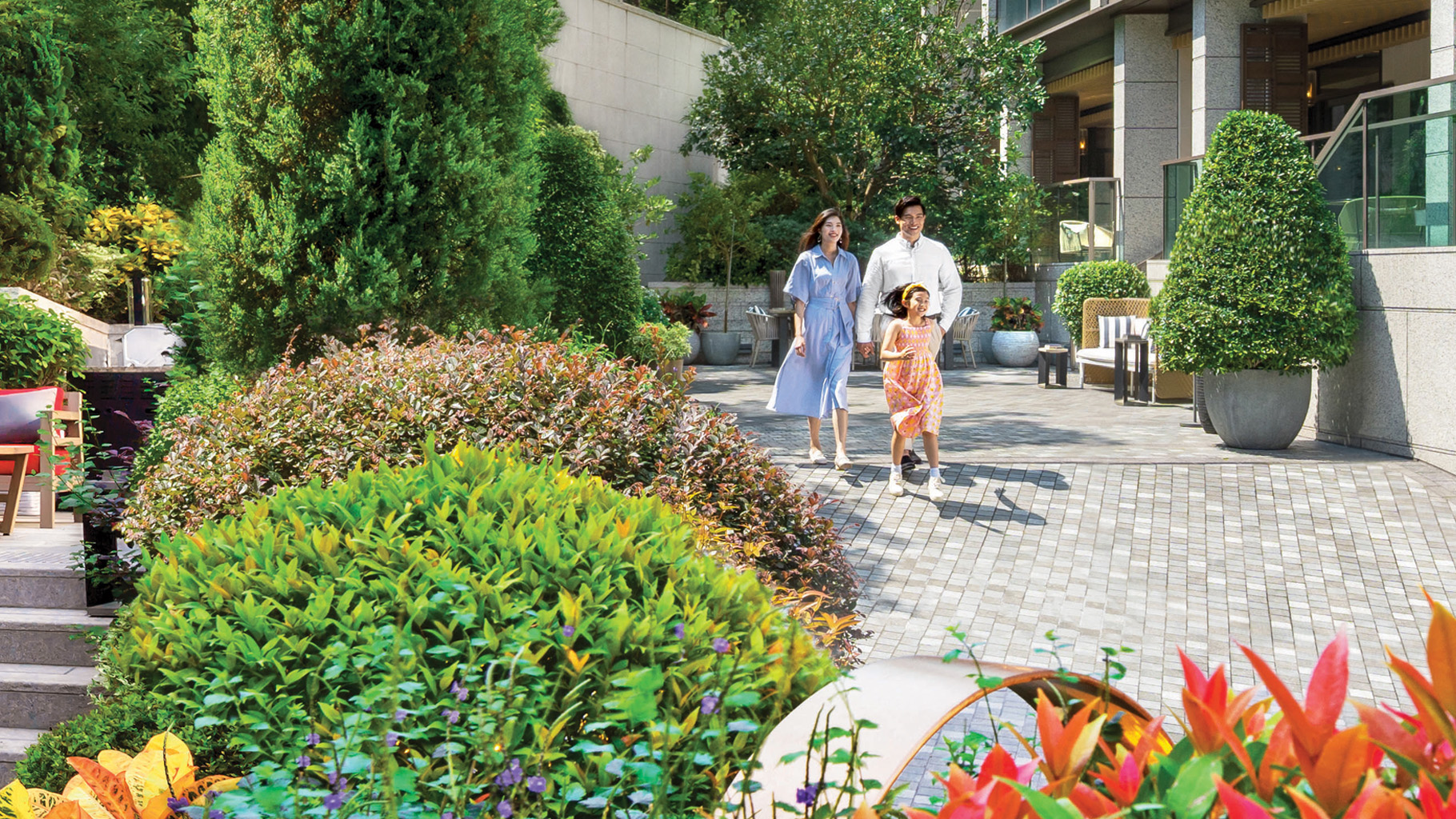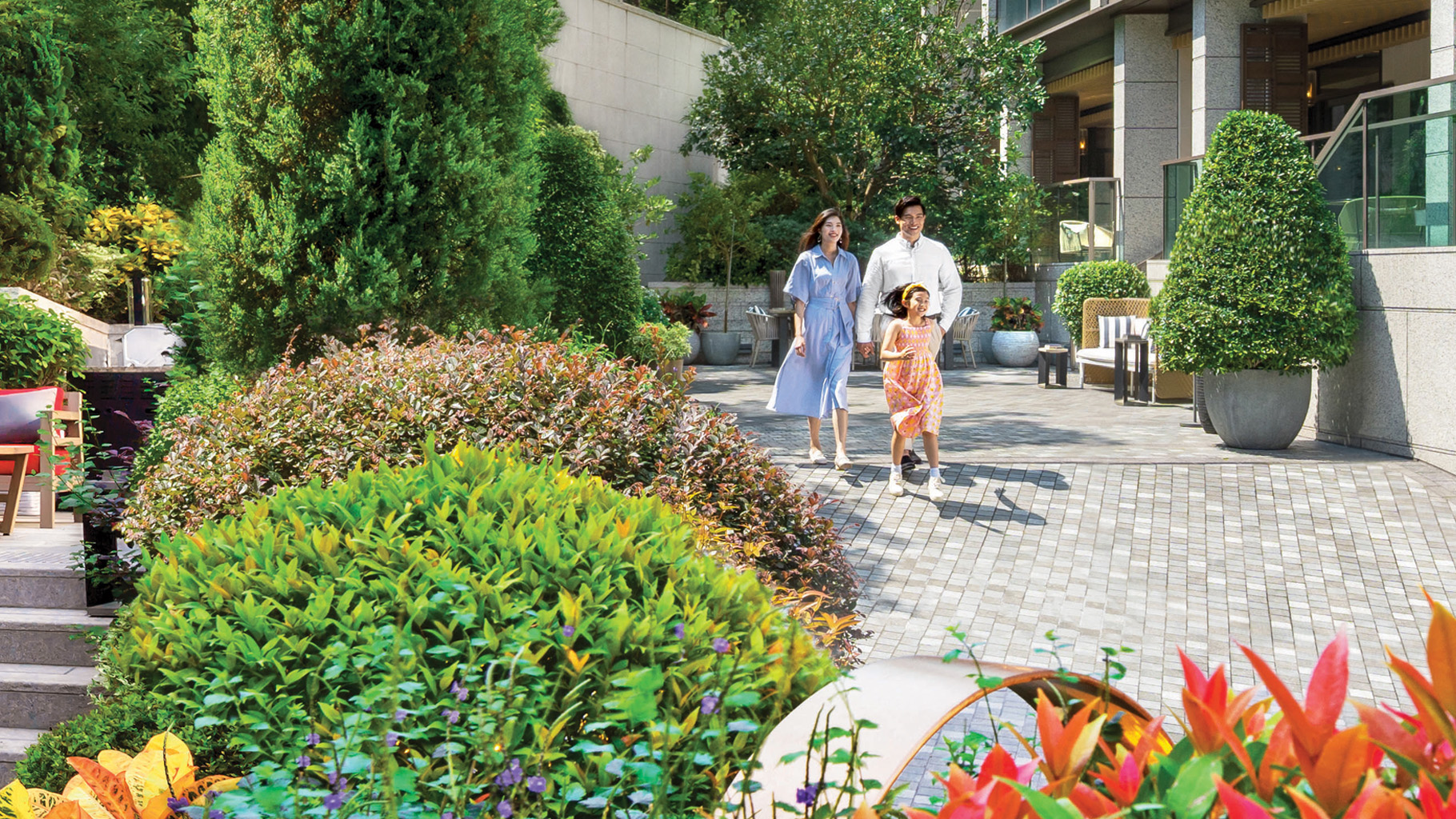 Sustainability
Investment Branding
Strategy
Sino Land
Creating a Better Lifescape
Sector
Conglomerates
Real Estate
Sustainability—creating new forms of competitive advantage and differentiation.
Sino Land is a leading property developer in Hong Kong. The Group's business interests comprise a diversified portfolio of residential, office, industrial, retail and hospitality properties across Hong Kong, mainland China, Singapore and Australia.
Our sustainability practice has worked with the Group for over three years—strengthening the sustainability practices of the company, improving ratings and communicating its commitment to sustainability in authentic and compelling ways.
Sino Group was recognised with the Grand Award at HKMA's Sustainability Award 2022.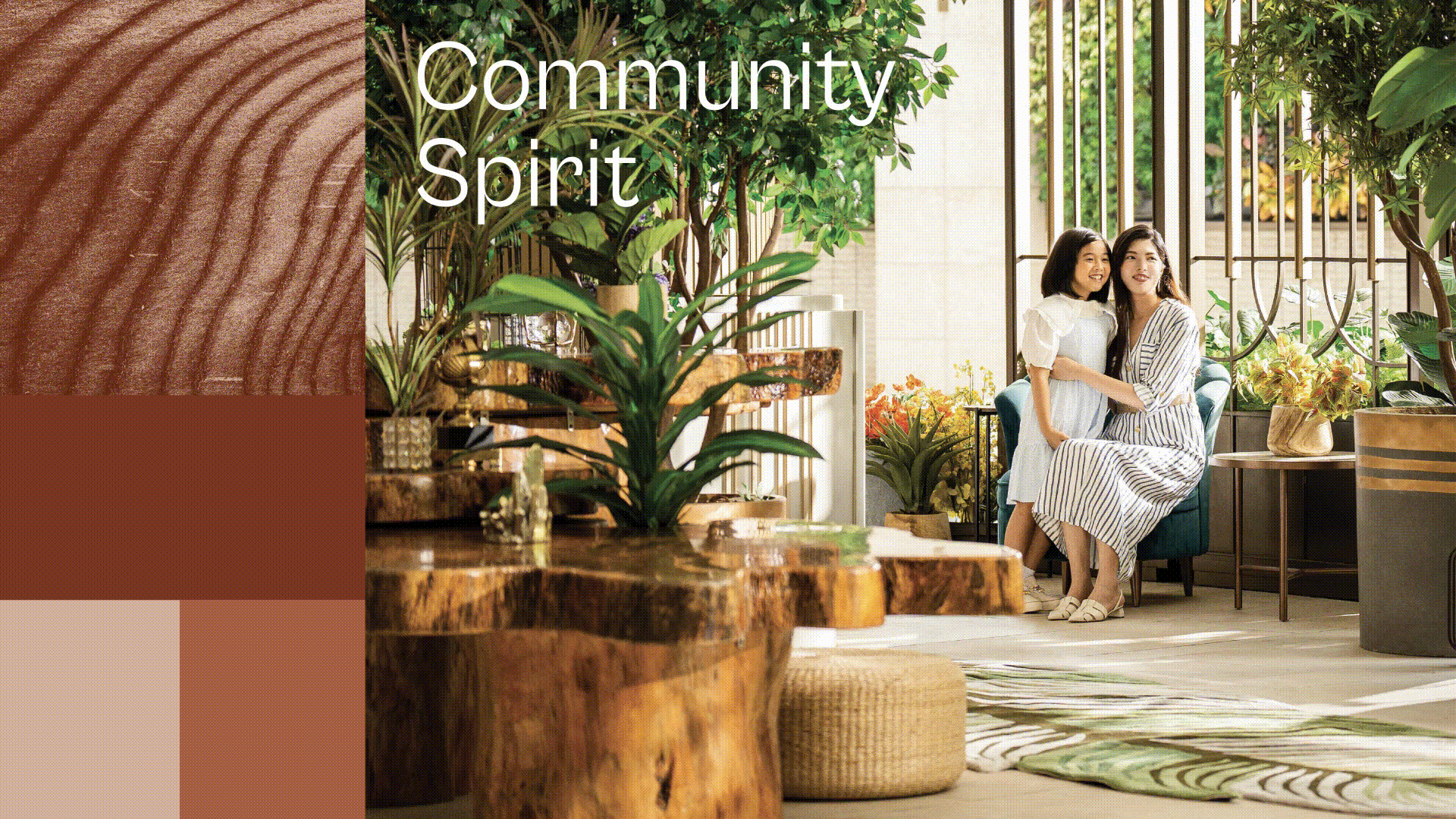 Solutions
Year-on-year, SR has been engaged to undertake regular peer benchmarking, stakeholder engagement, and to conduct materiality assessments that align with leading reporting standards. Our scope of work has also included advisory on risks to opportunity mapping, articulation of a Value Creation Framework, the development of a Decarbonisation Blueprint, and evolution of reporting to meet stakeholder expectations of responsible business conduct.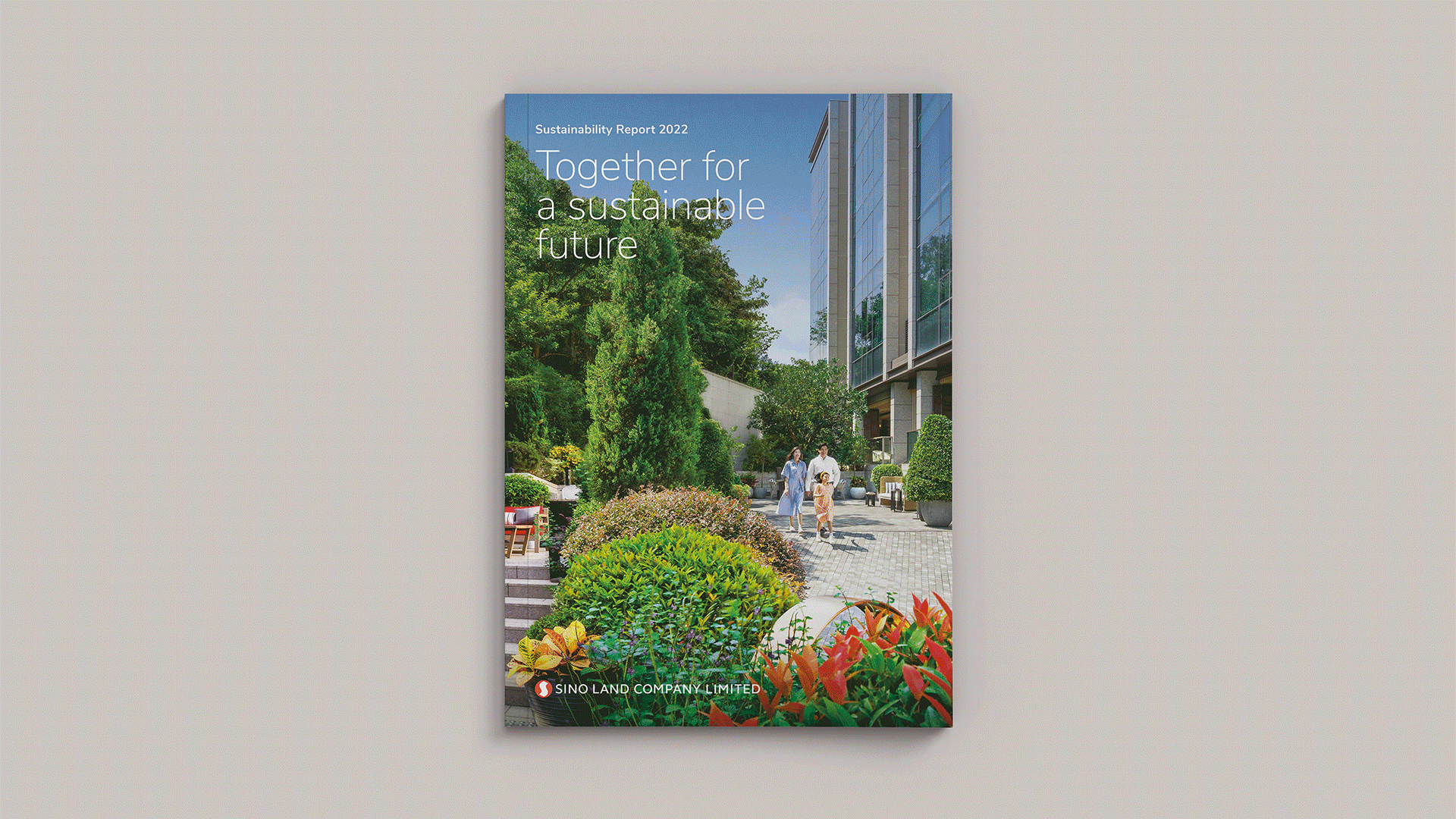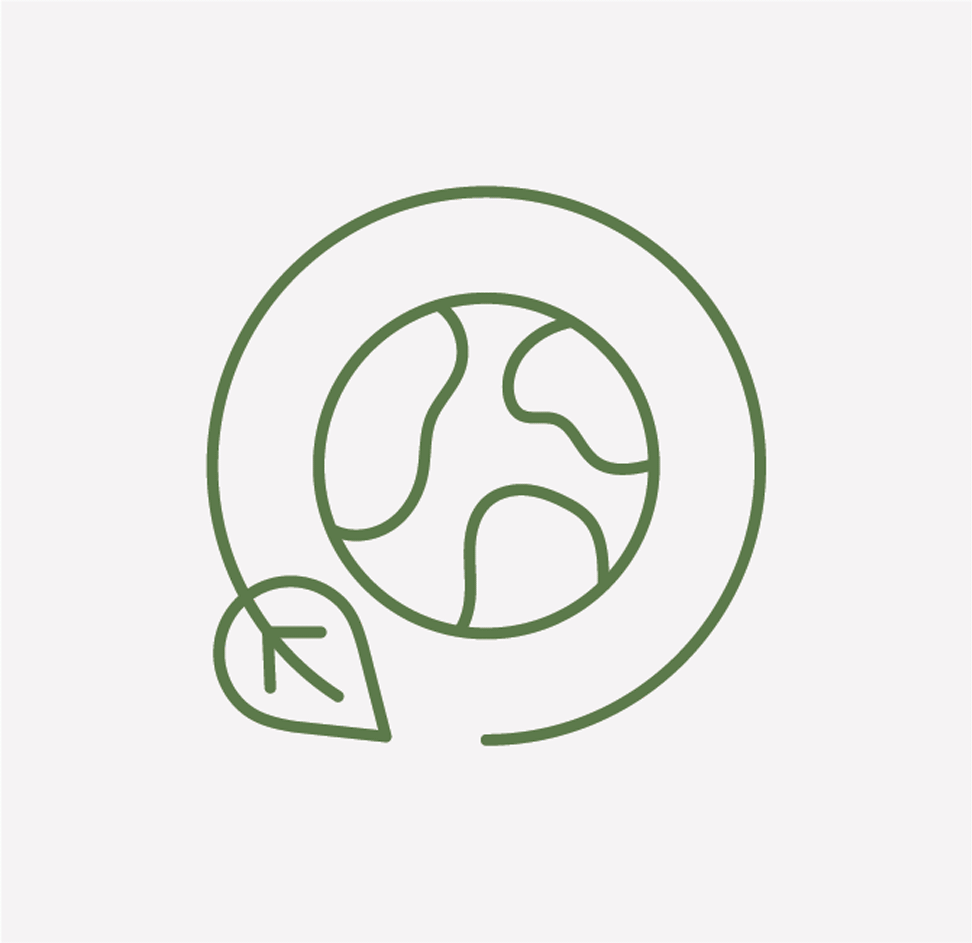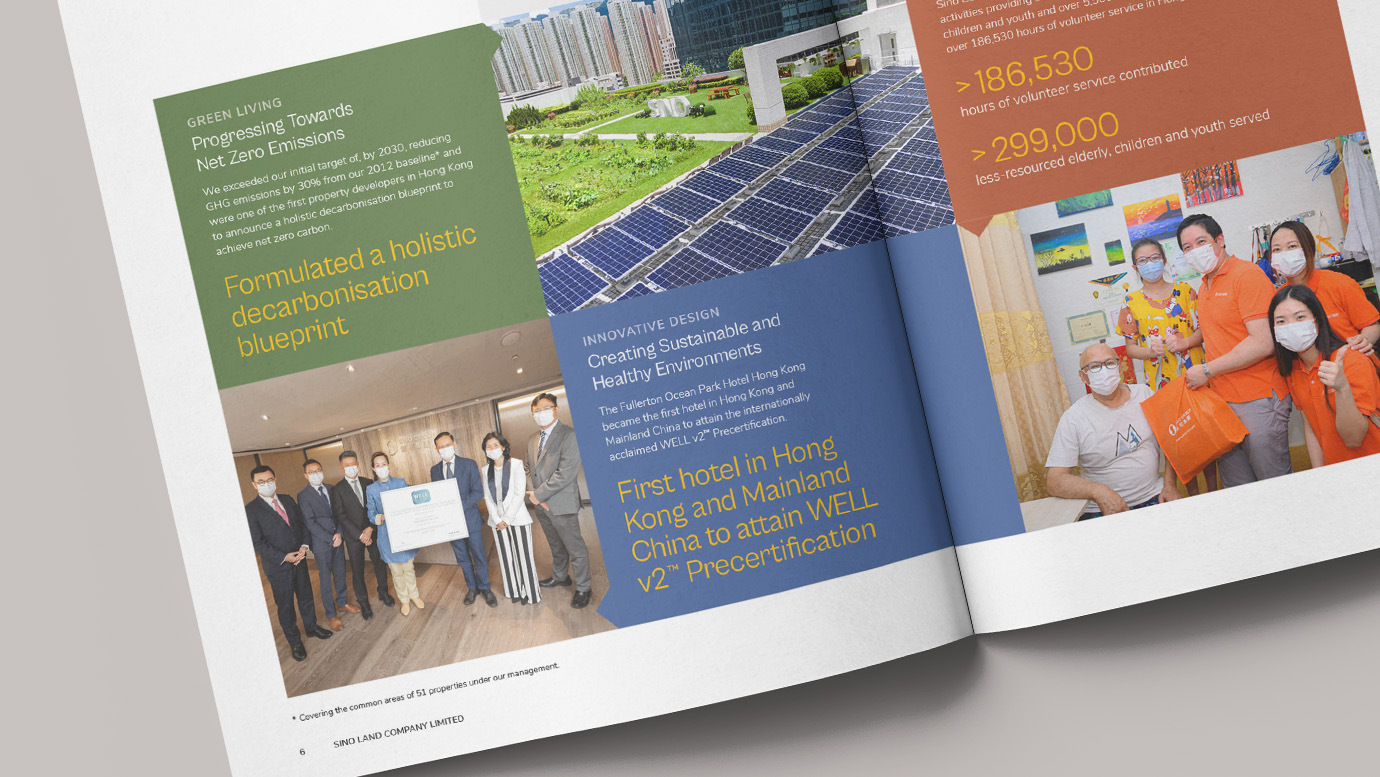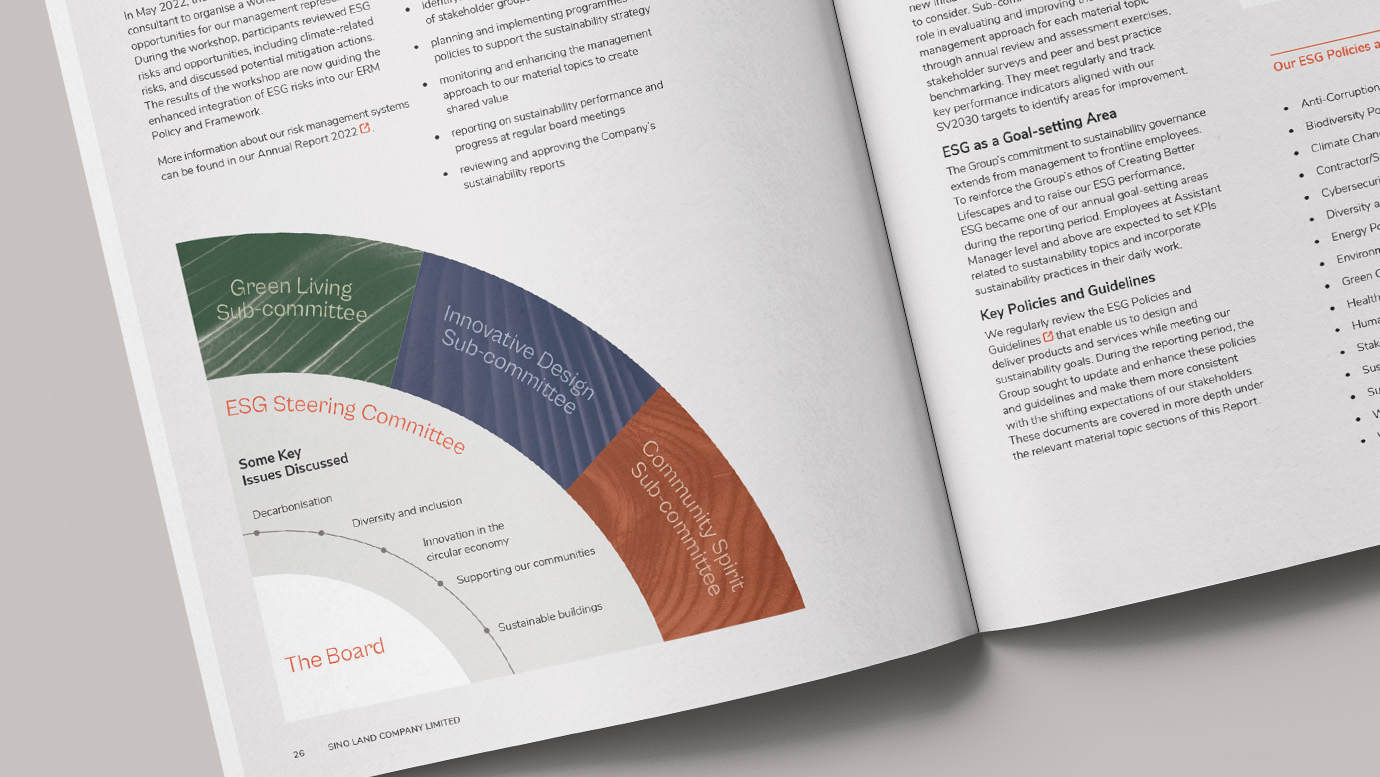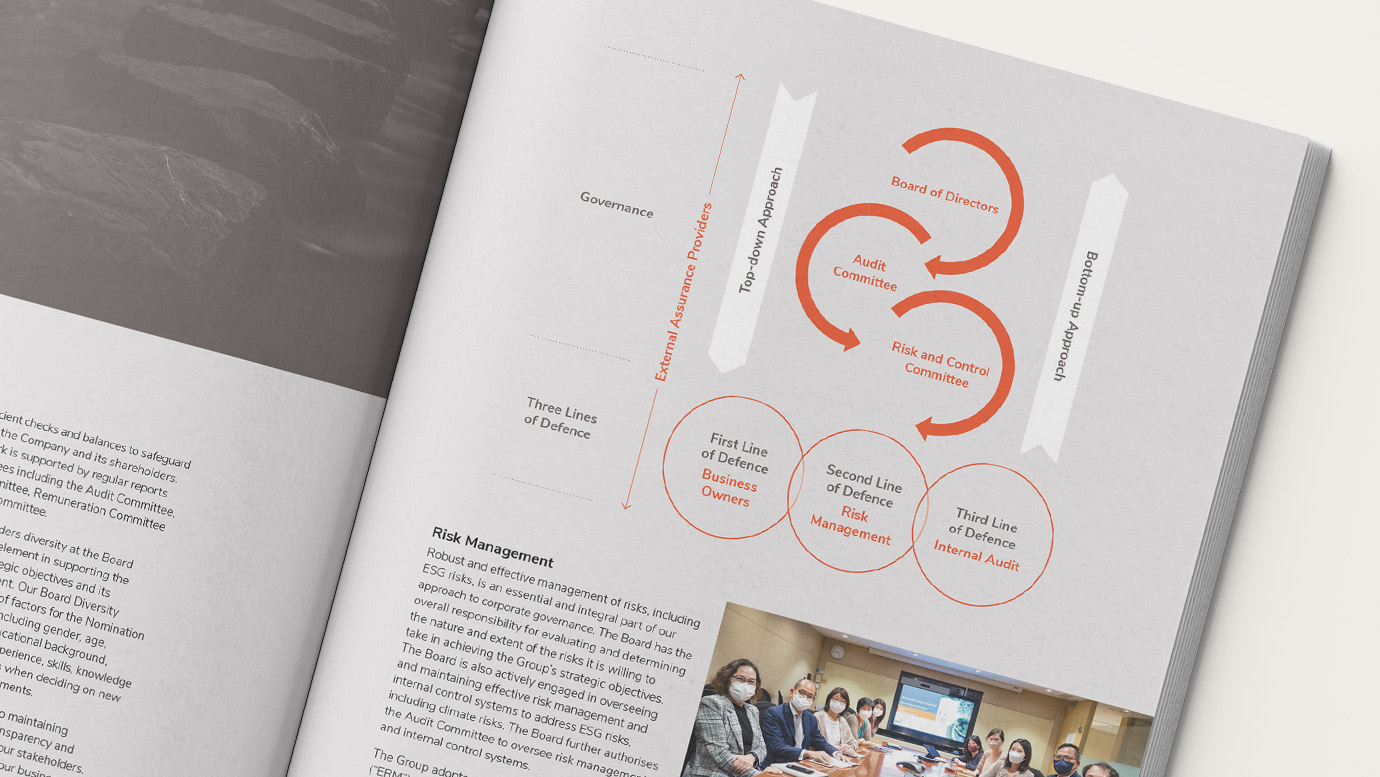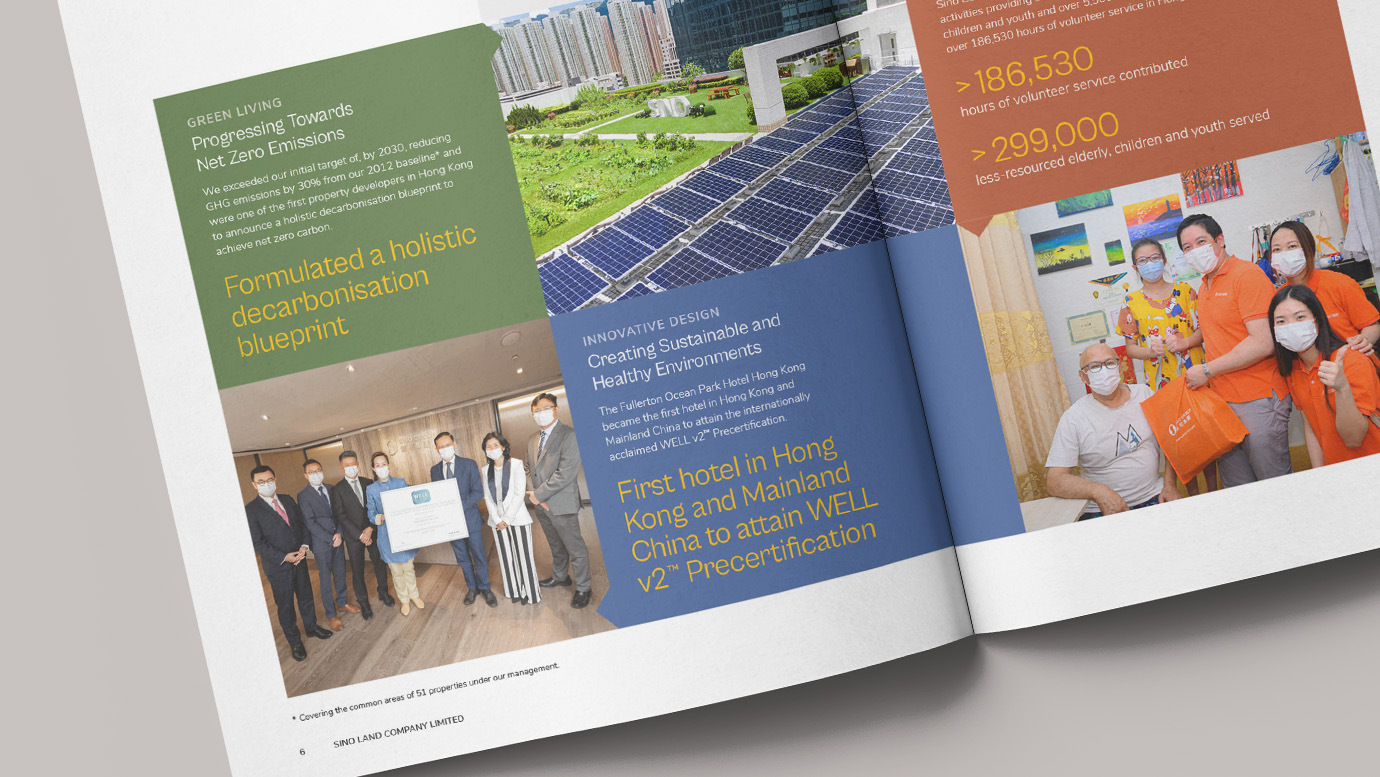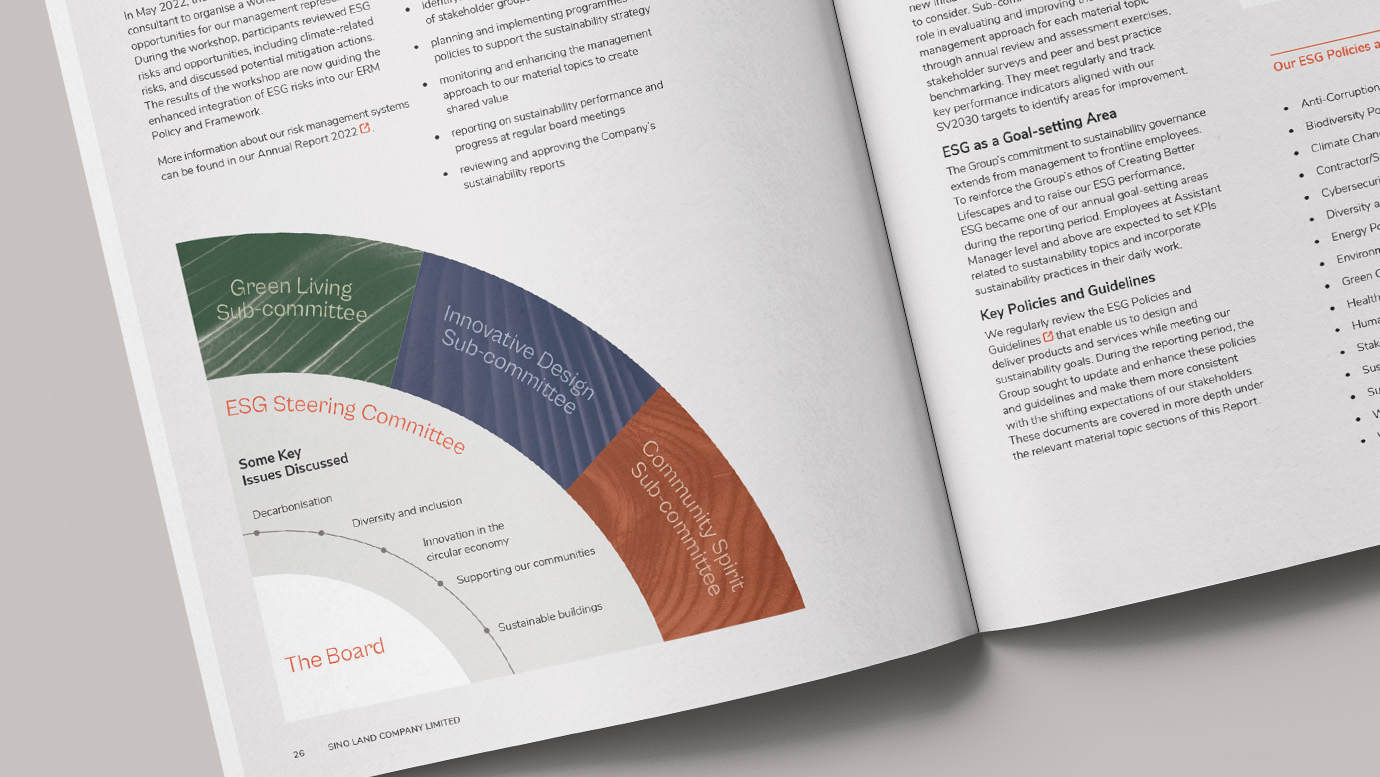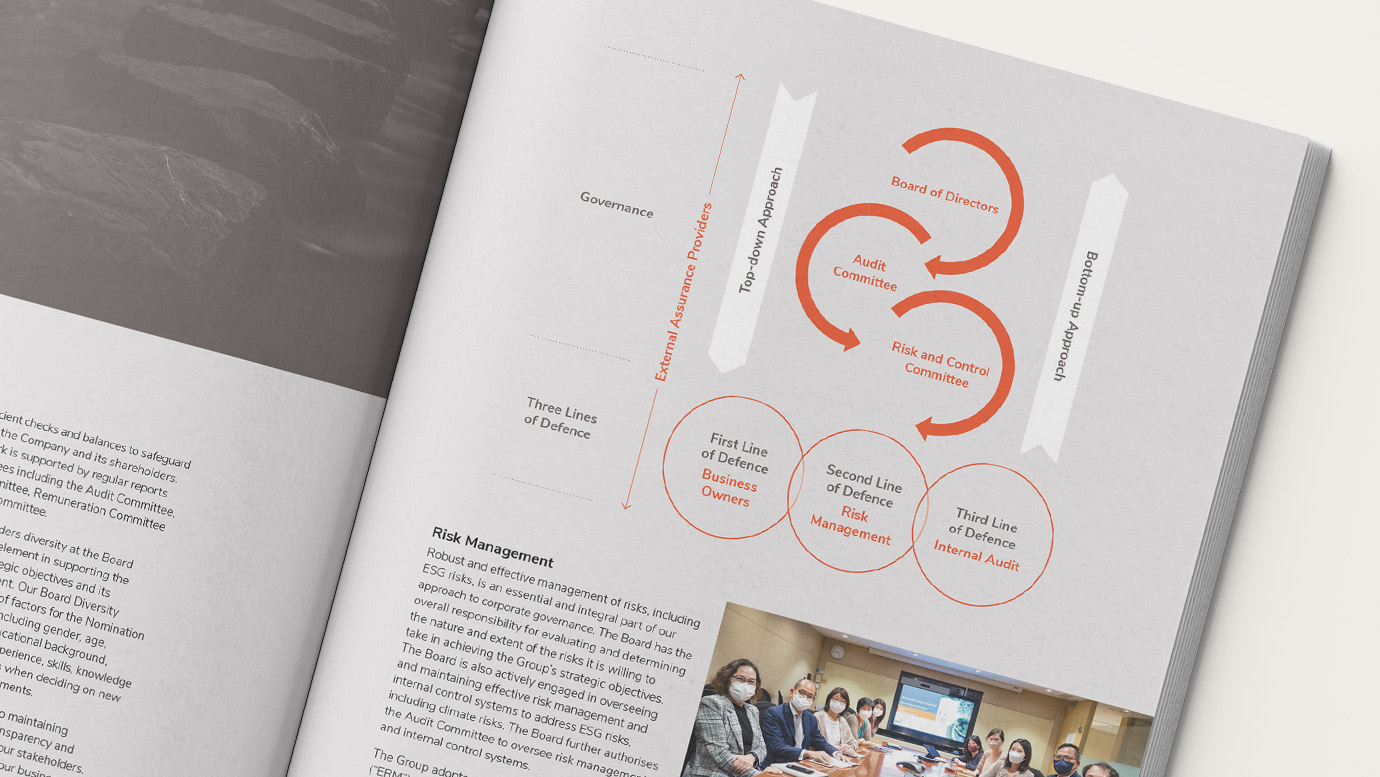 Results & deliverables
We are proud to witness the leadership commitment to embedding sustainability into strategy, operations, and communications. The partnership between SR and Sino has ensured alignment, inside-out, around a clear vision for sustainability. Together we have created step-changes in sustainability reporting—reducing complexity, highlighting genuine stories of impact, improving sustainability ratings, and enhancing brand reputation. Sino's impressive HKMA Grand Sustainability Award in 2022 is a testament to our collective efforts.