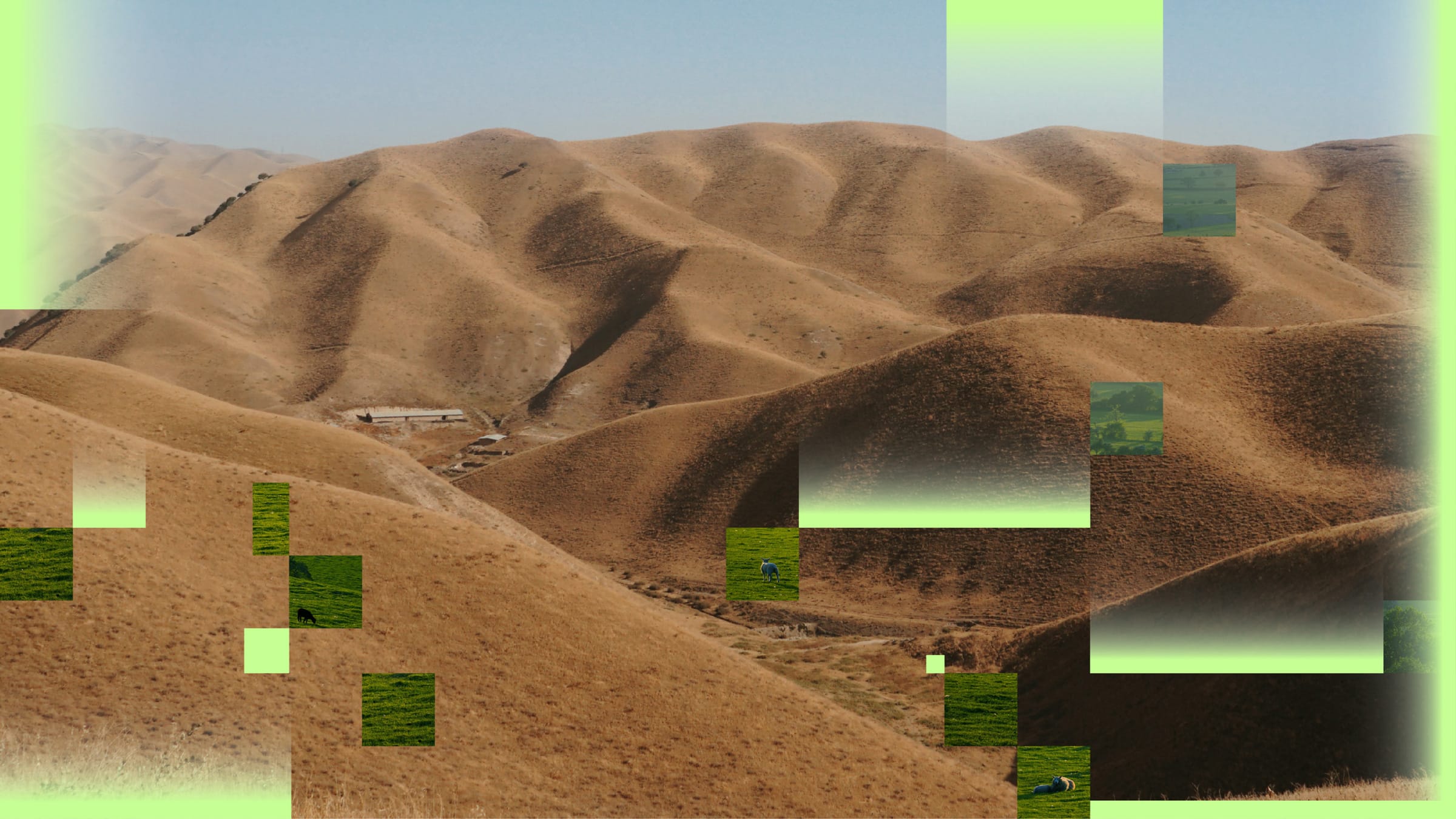 SoilFeeders
Regenerate to Transform
Nourishing minds, partnerships, and soils for a healthy future.
SoilFeeders is a cross-sectoral collaboration that seeks to establish Hong Kong's circular food economy.
Funded by Zero Foodprint Asia (ZFPA) and facilitated in partnership with Soil Trust and PolyU School of Design, ZFPA turned to SR to give life to this science-backed and circular waste-to-soil-to-food solution for Asia's hospitality visionaries.
"We are extremely grateful to our strategic brand and sustainability partners for dedicating their time and passion to launching SoilFeeders. SR has been instrumental in creating the brand strategy, visual identity, and verbal tonality of the SoilFeeders program, and we think it really stands out!"
Peggy Chan
Executive Director, Zero Foodprint Asia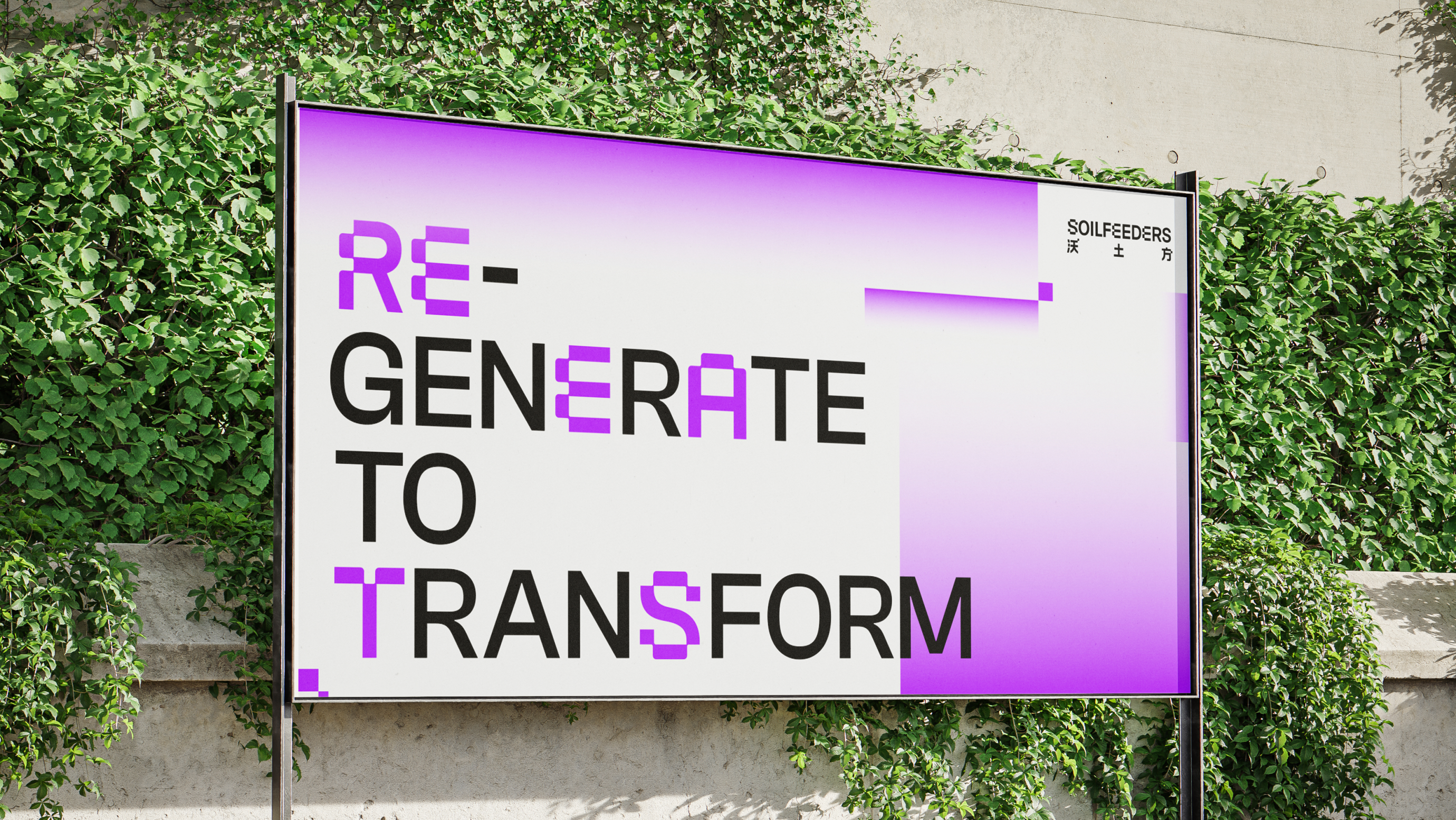 purpose and objectives
A brand strategy and visual identity that encapsulates SoilFeeders humanistic and science-backed methodology.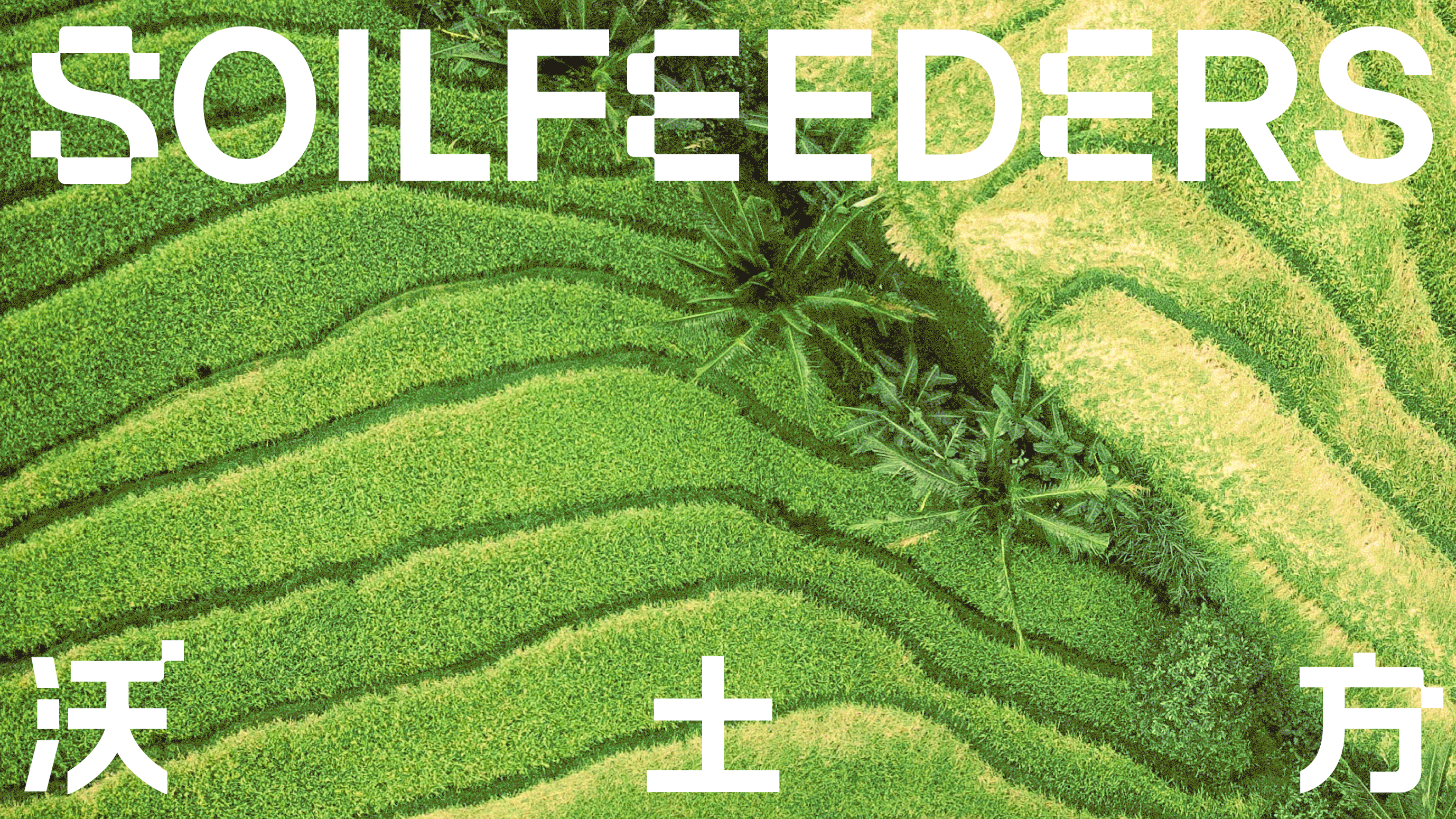 BRAND IDENTITY
The identity is inspired by the Bokashi Fermentation method used within the programme. With a transliterated meaning of Bokashi being "pixelated", we visually convey this "breaking down" of food waste into a soil amendment that adds nutrients and improves soil texture. The curved edges of some letterforms provide a more humanistic feel to the typographic expression. This concept of pixelation is carried through key visuals, balanced with both scientific and human imagery.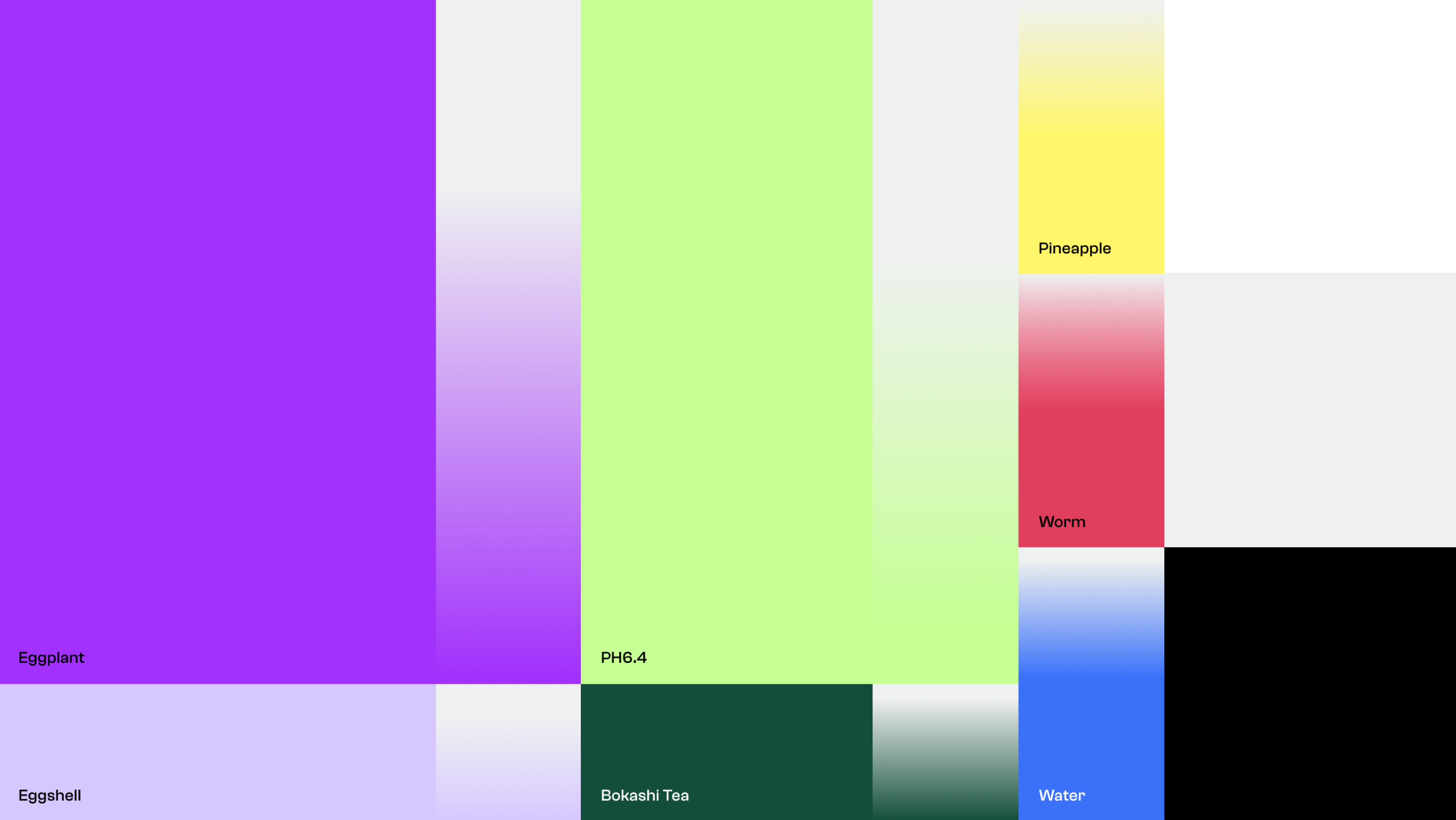 Results and achievements
At a time when climate change, bursting landfills, epidemic malnutrition, and fertiliser shortage coincides, the hospitality industry needs to exemplify leadership in urban-rural partnerships that critically and practically confront the food-water-soil-health nexus. Beyond launching SoilFeeders, we look forward to using our networks to further promote, educate, and communicate on the regenerative impact of this solution on ecosystems, communities, and commerce.