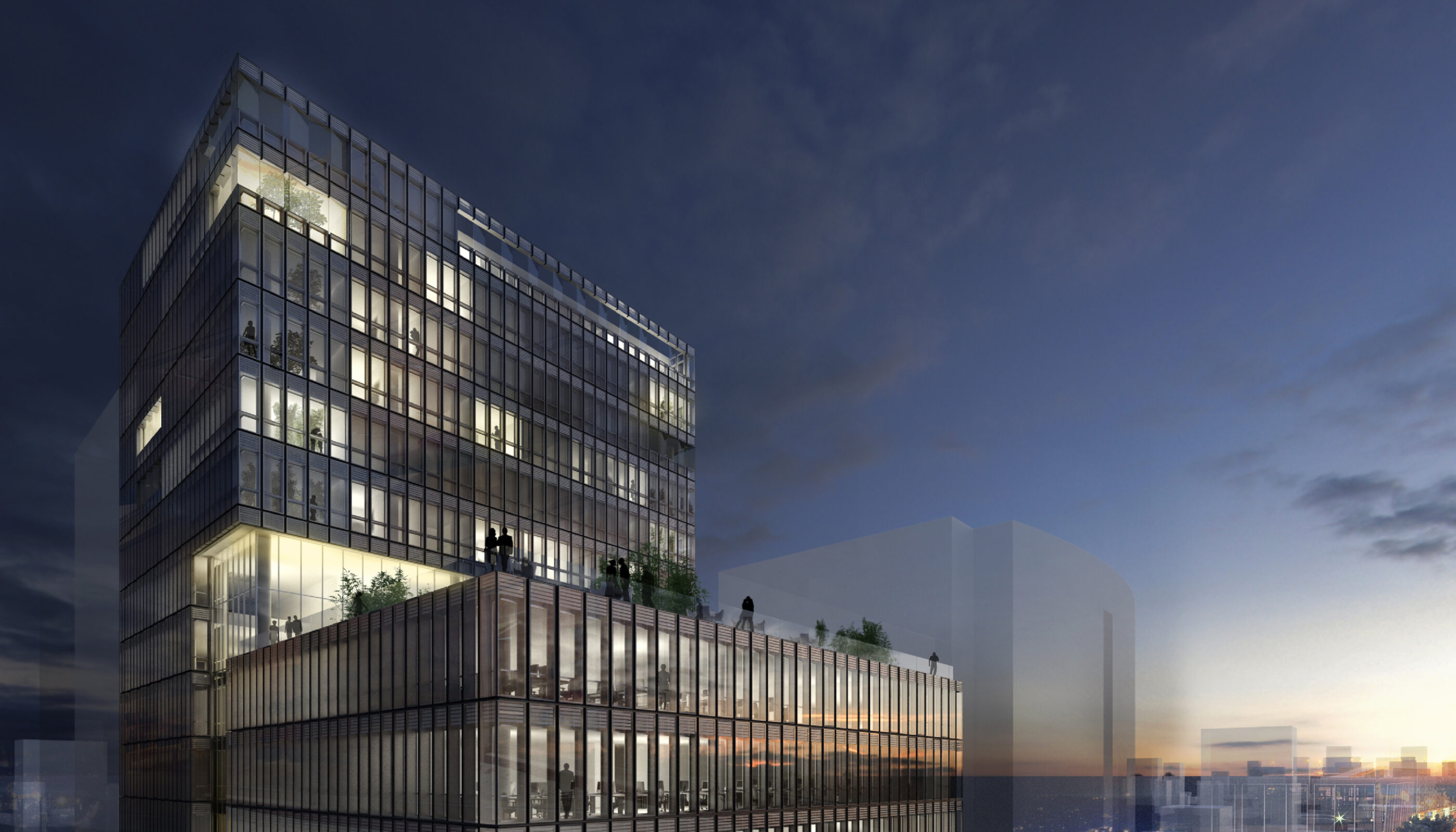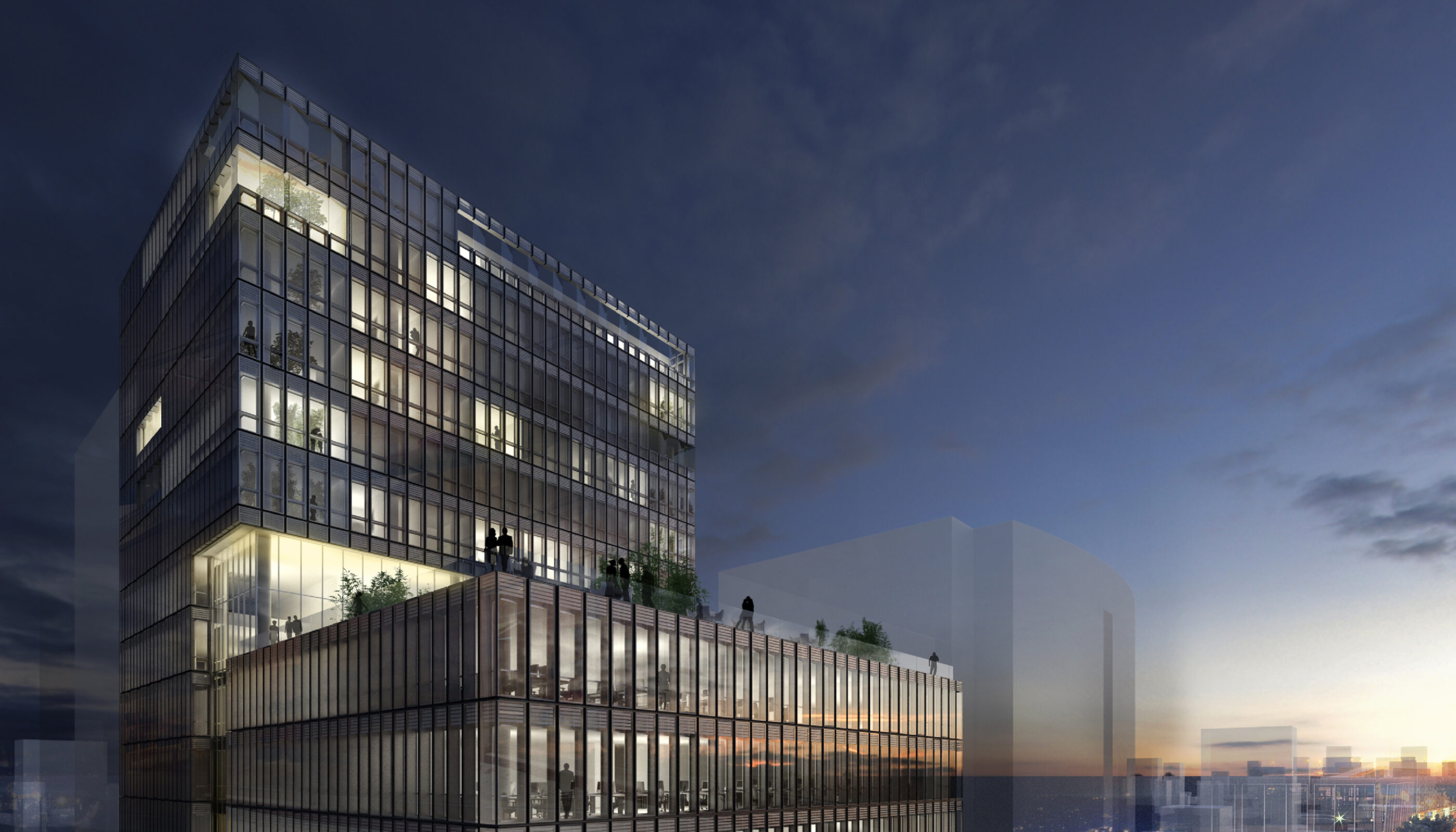 Brand Building
Place Branding
Deutsches Haus
Vietnam's Best Building
Engineering a Grade A commercial asset story with German attributes
Deutsches Haus is a Grade A commercial development in the centre of Ho Chi Minh City with state-of-the-art specifications and innovative features and market-first amenities. The asset required an investment marketing brochure that featured the attributes typically associated with Germany as a mark of superior quality.
The content strategy for the Deutsches Haus brochure adopts the 'core + more' approach where a series of thematic spreads introduces the 'core' narrative and these are linked to 'more' supporting details. The content is structured so that inserts carry this detail and also reflect the shape of the building.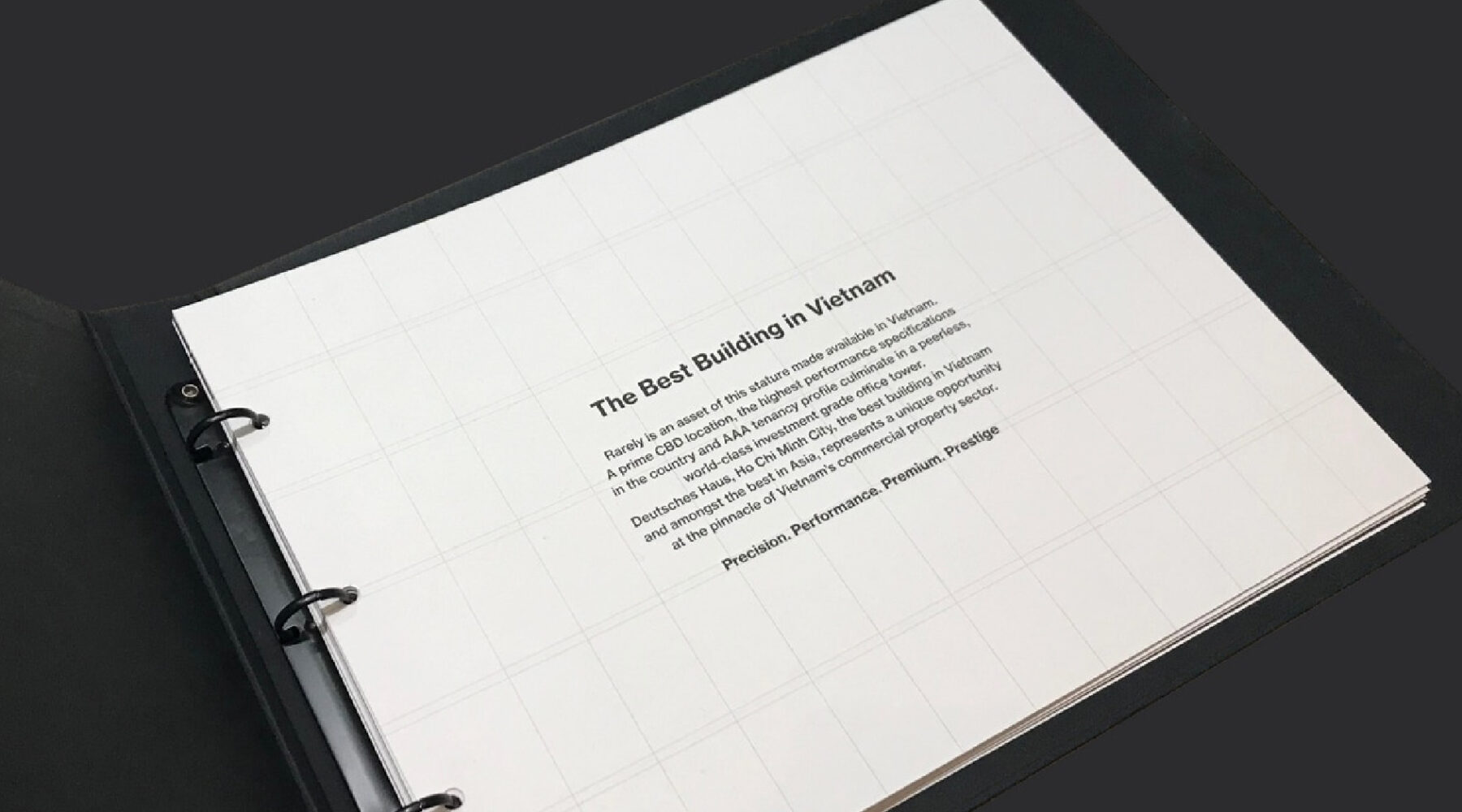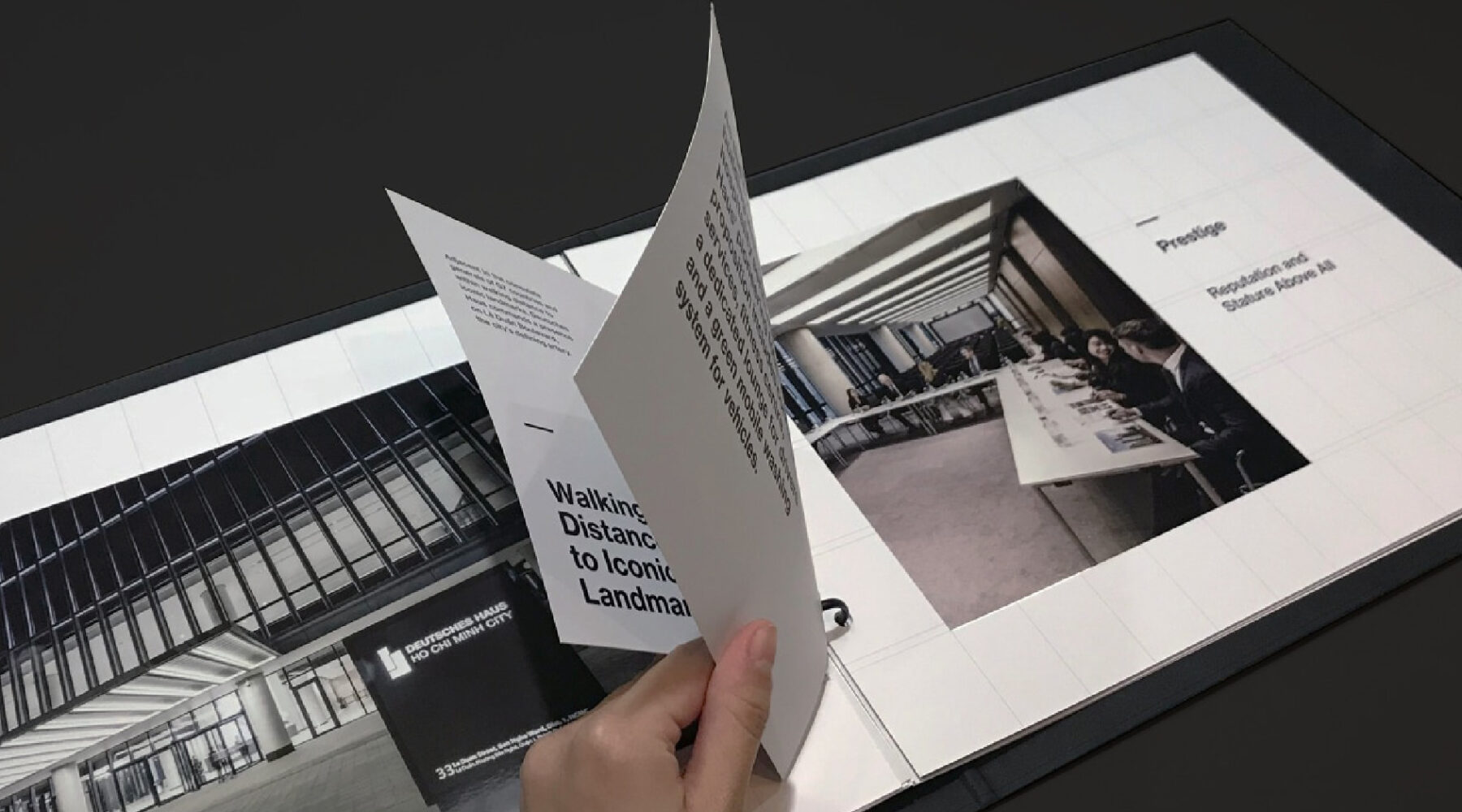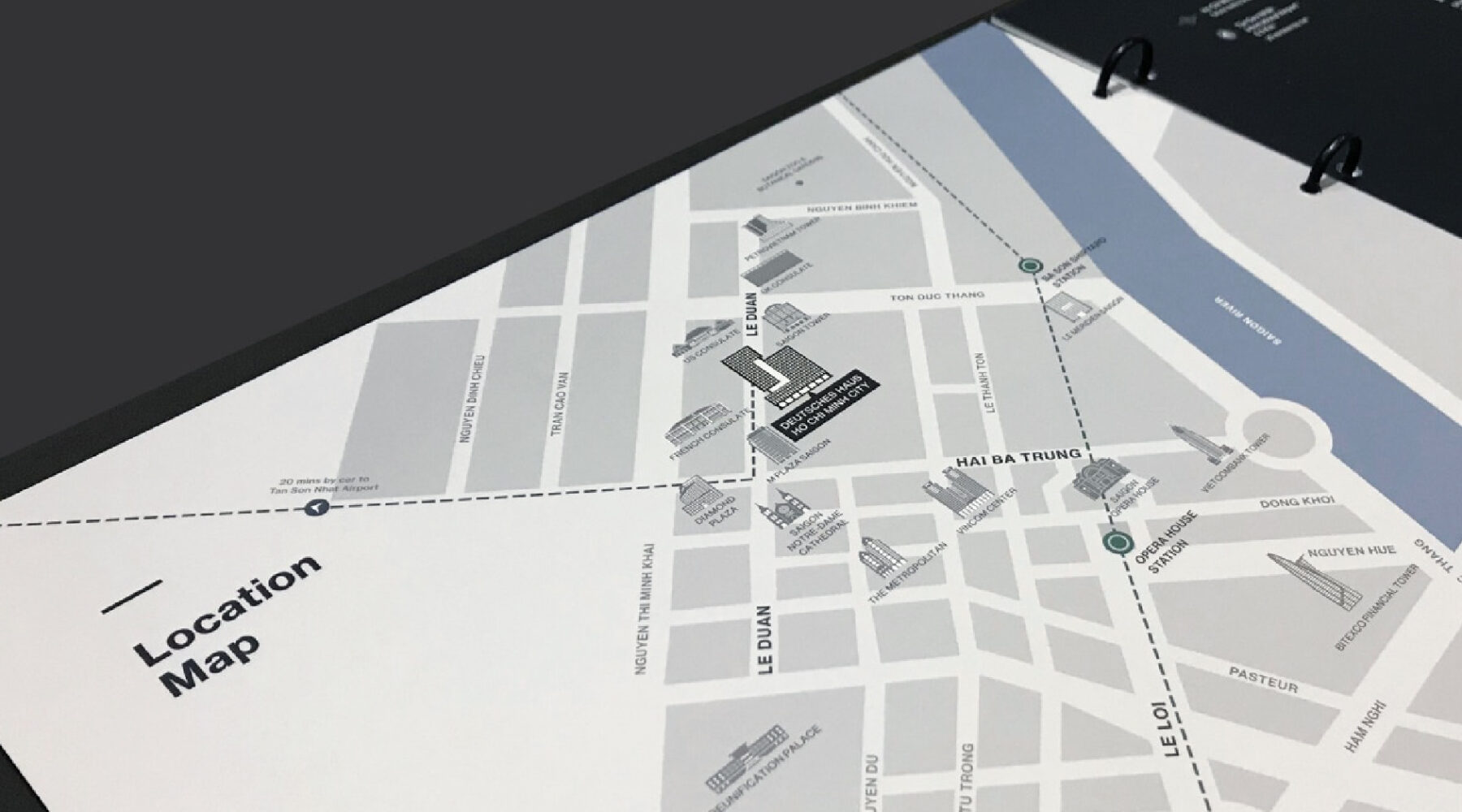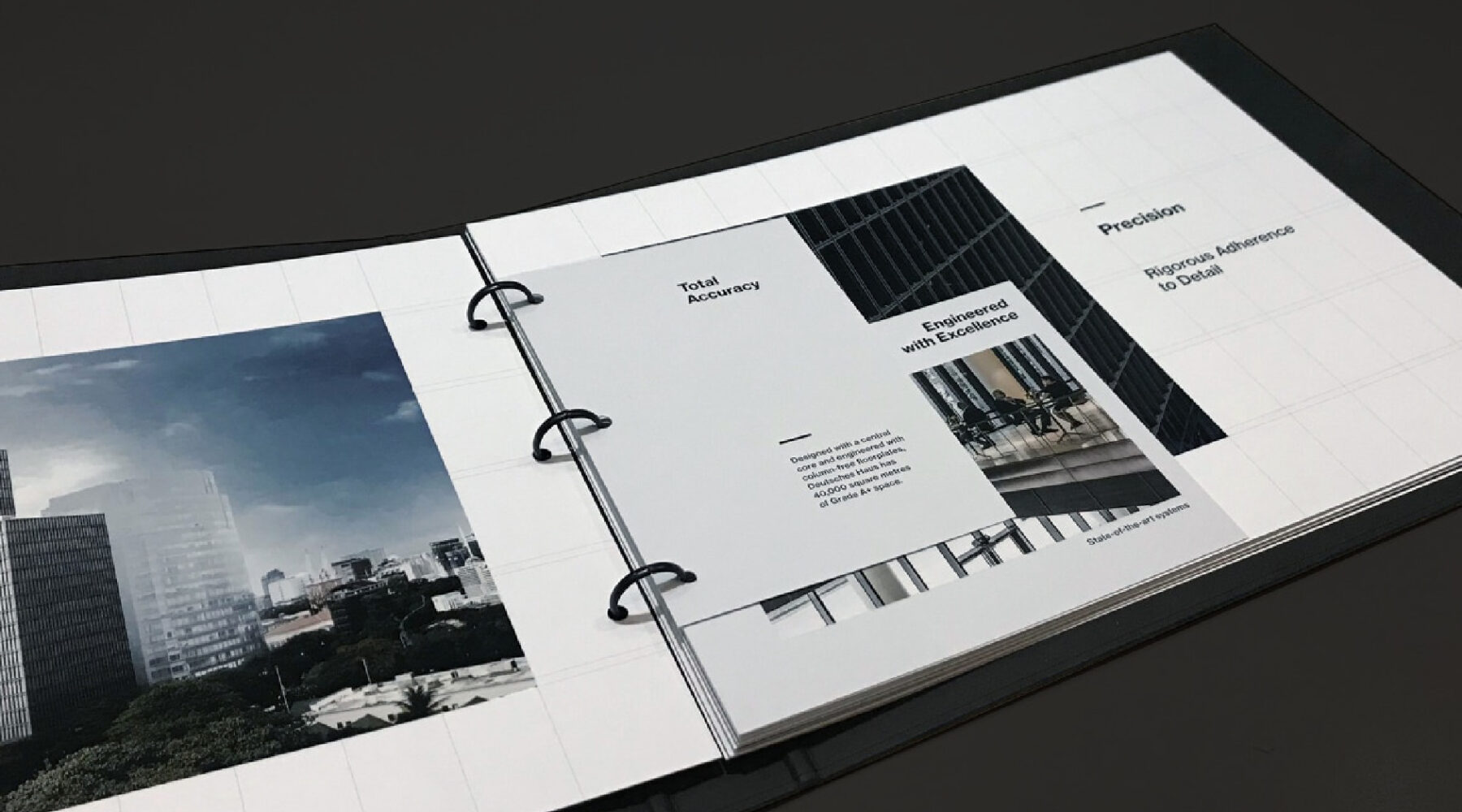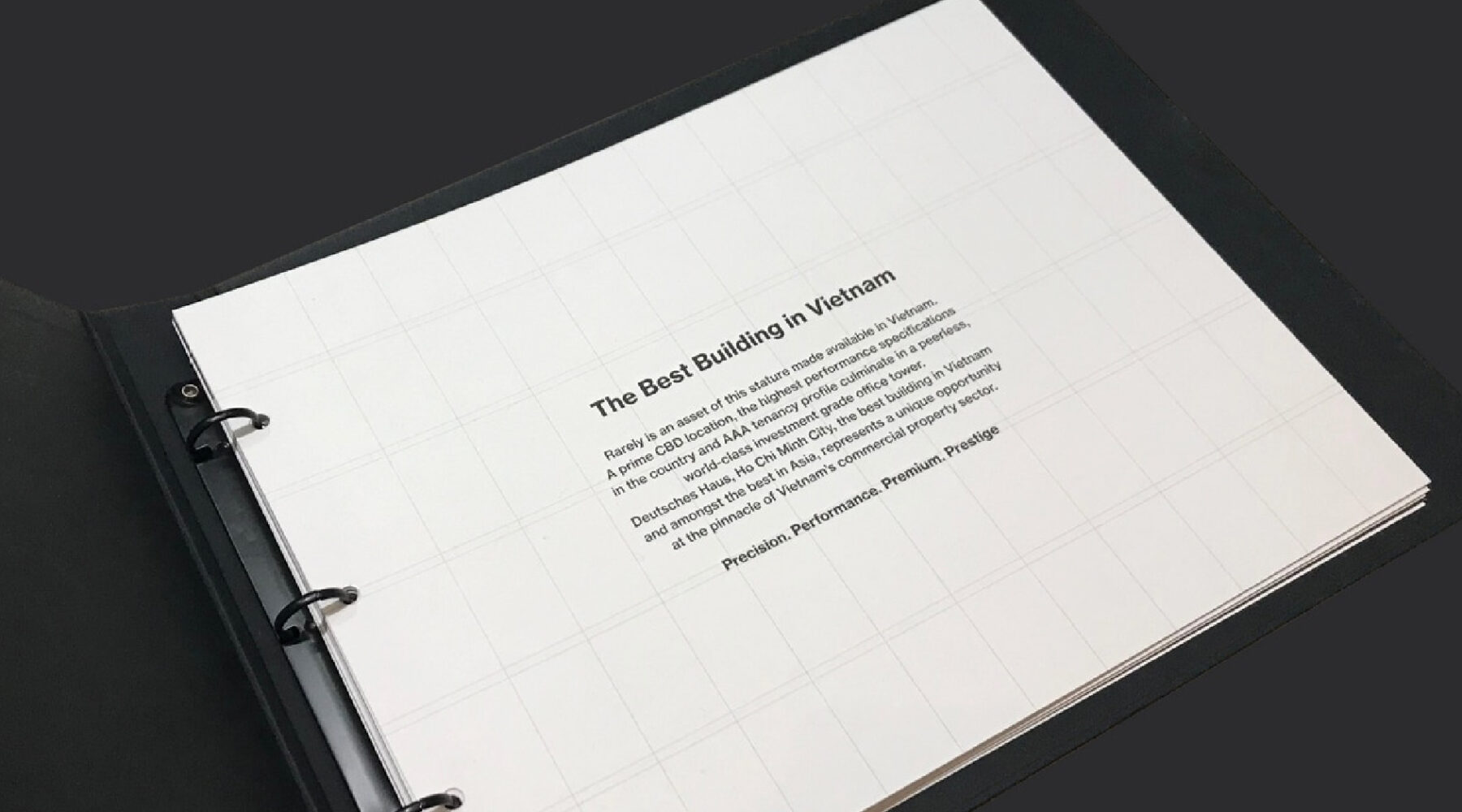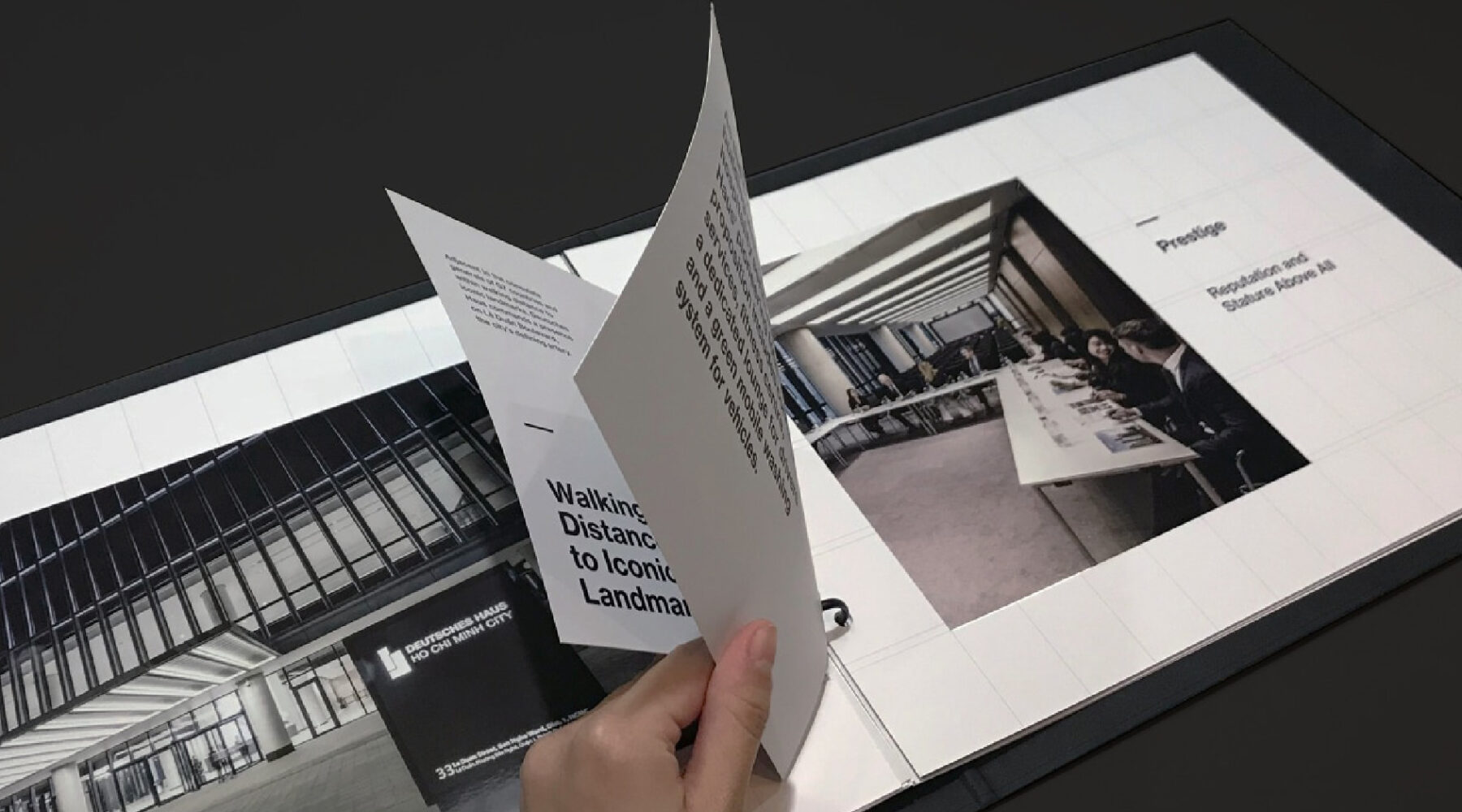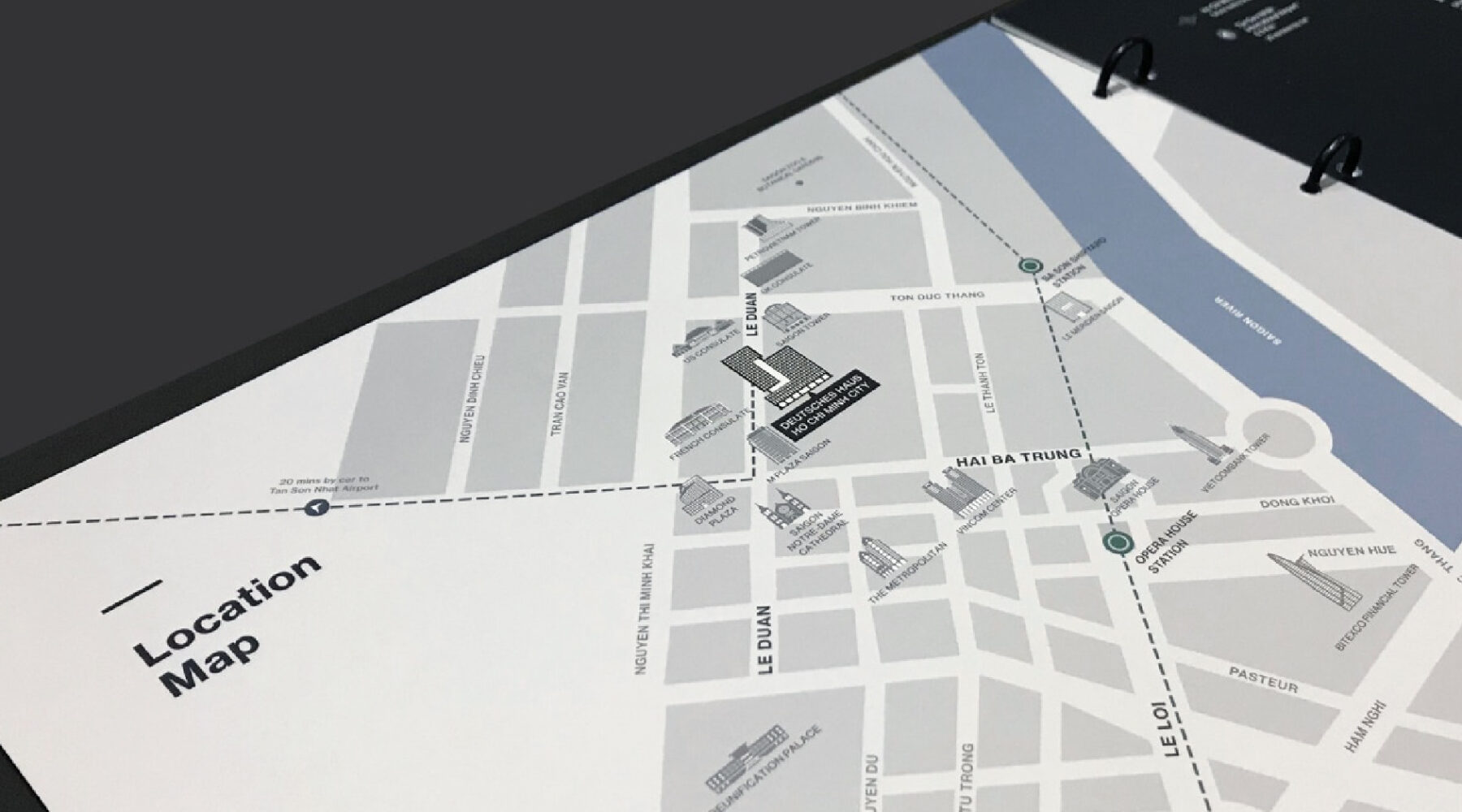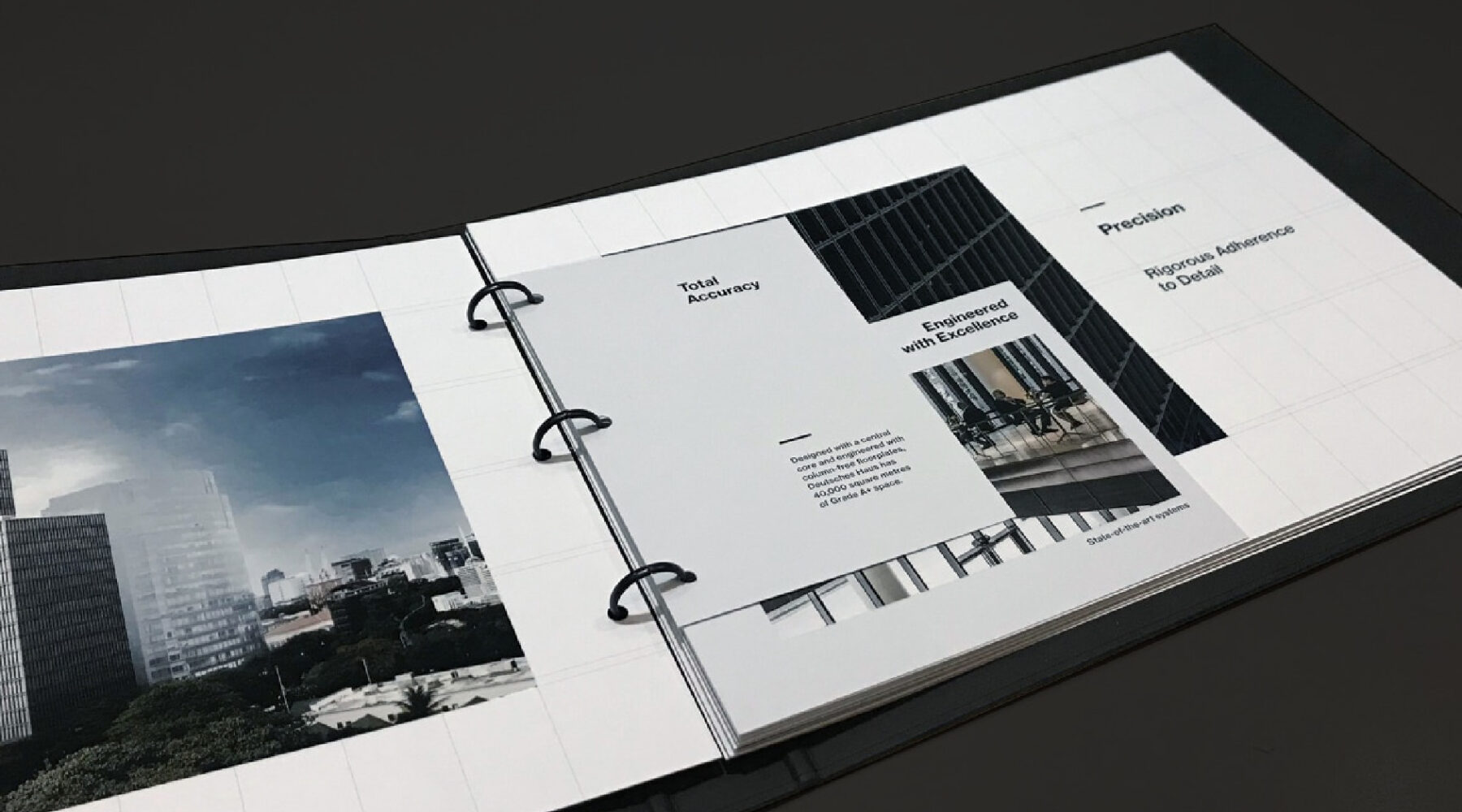 The creative solution reflects German design: the clean layout, ample white space and confident typography. Grid lines in the background served to communicate precision and accuracy.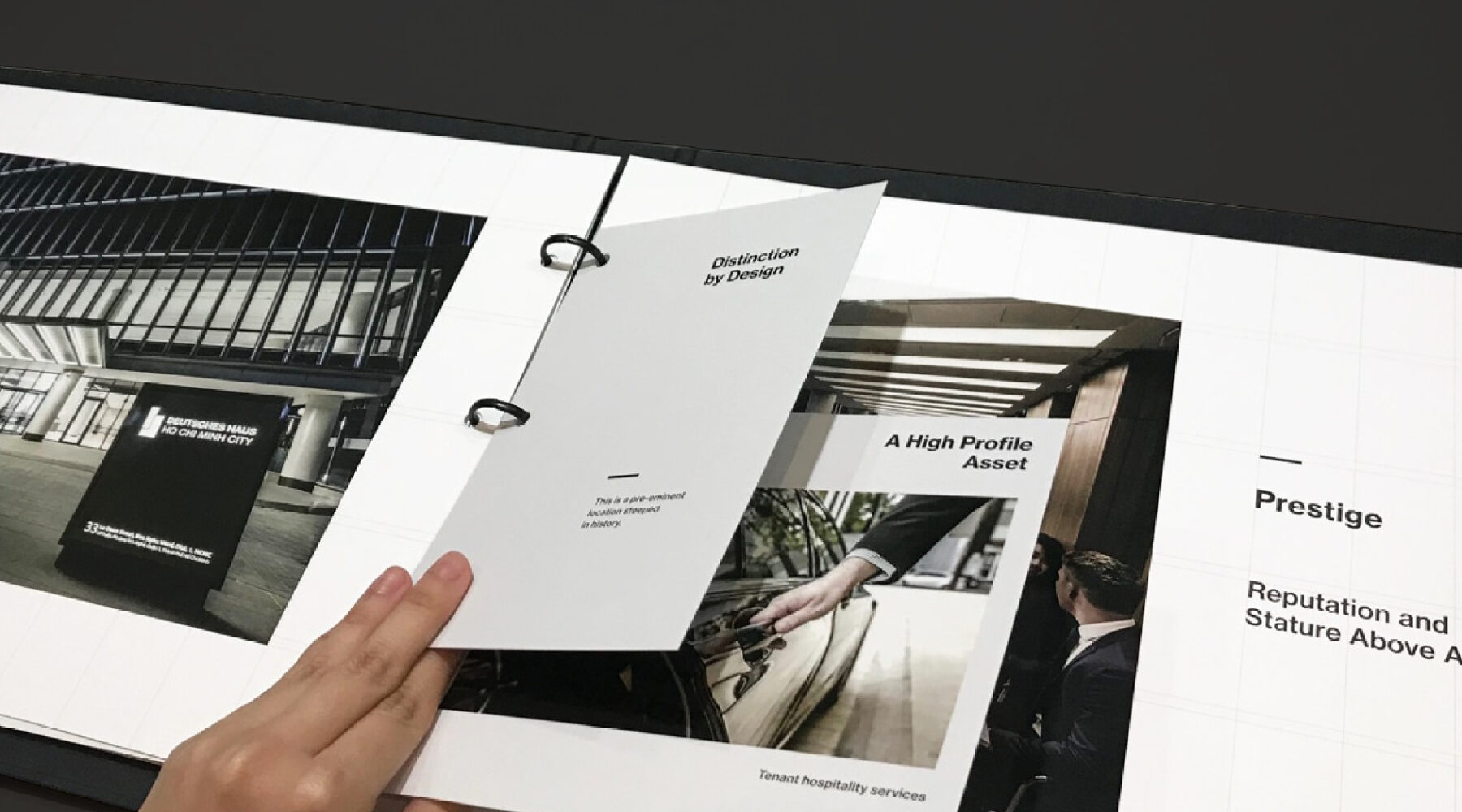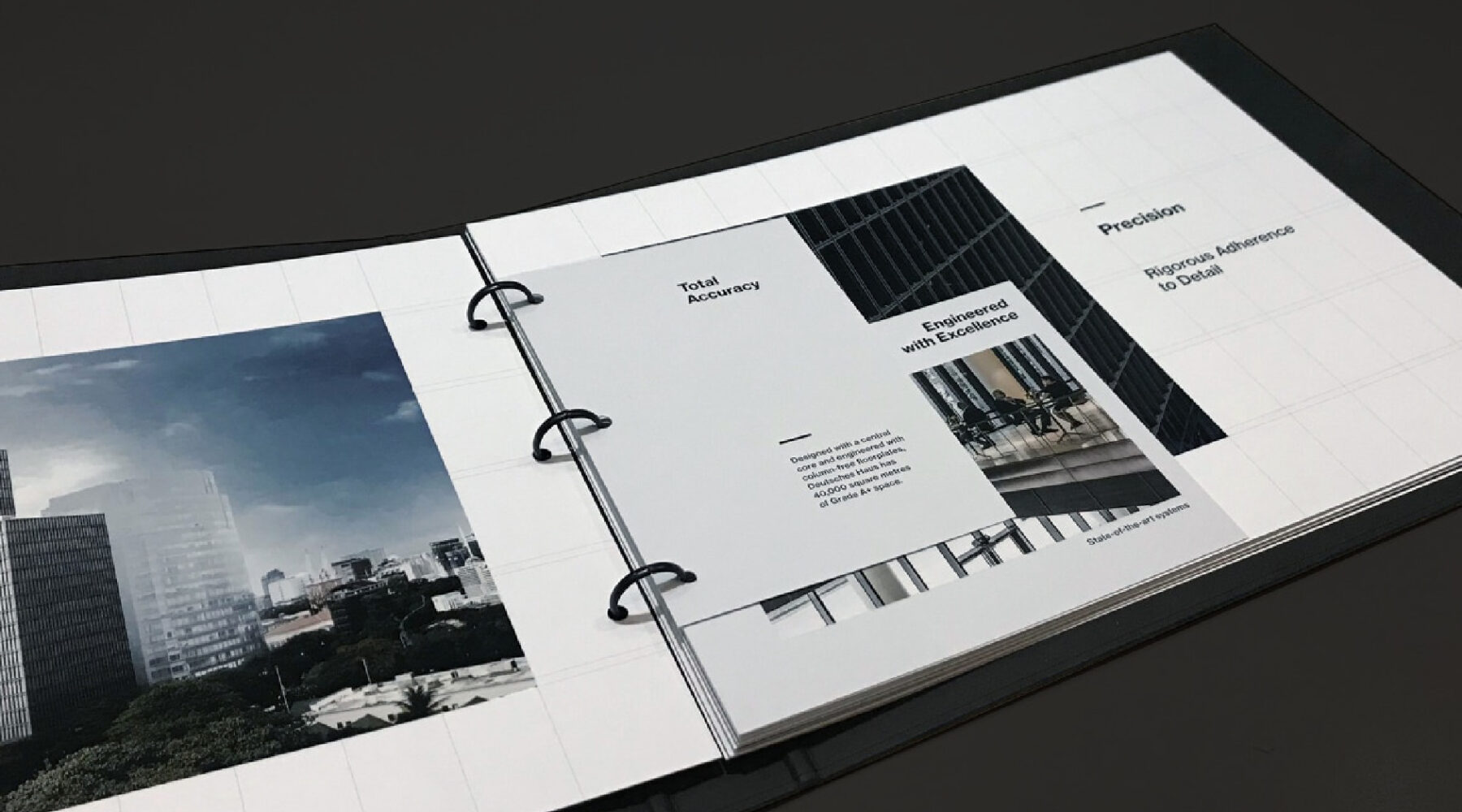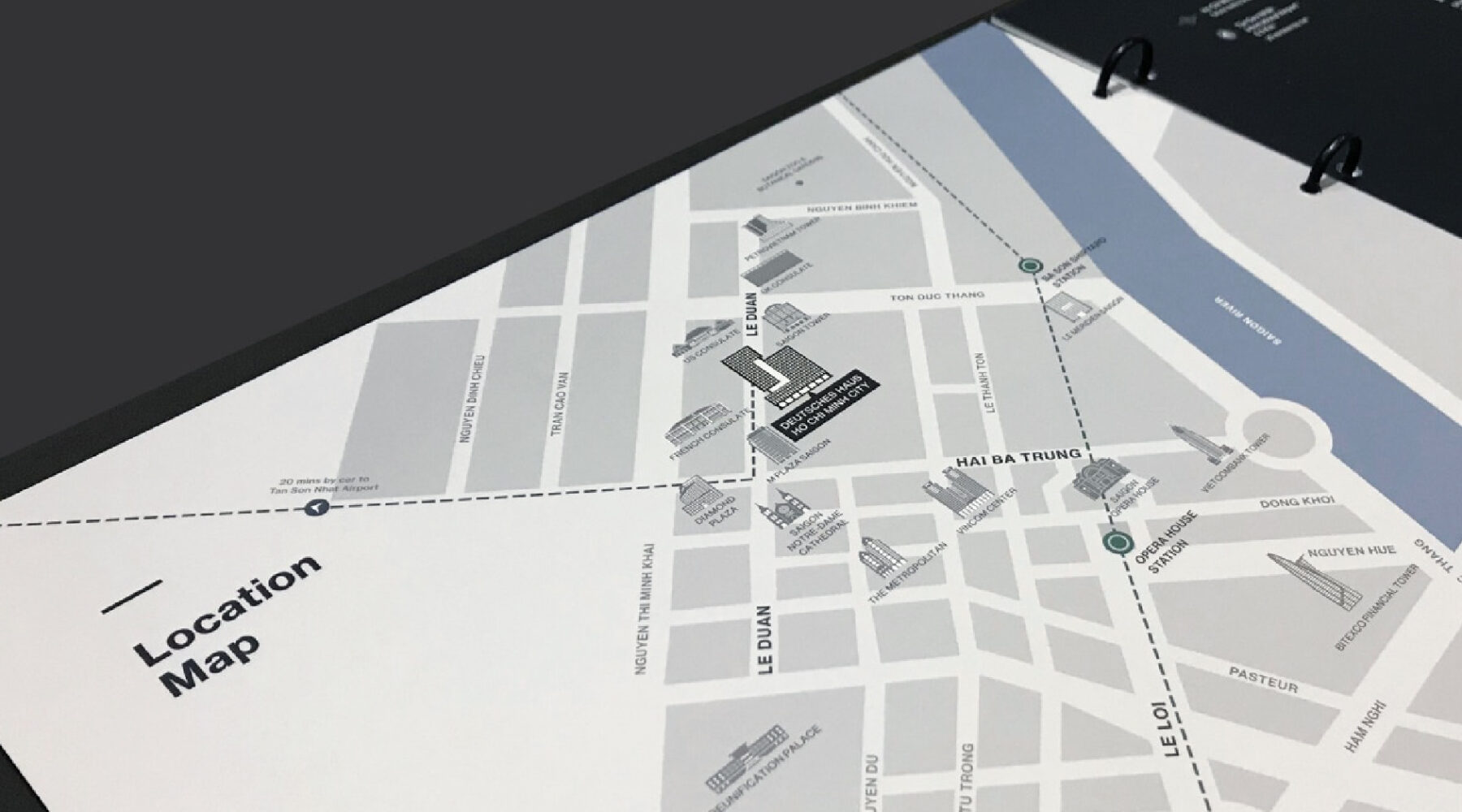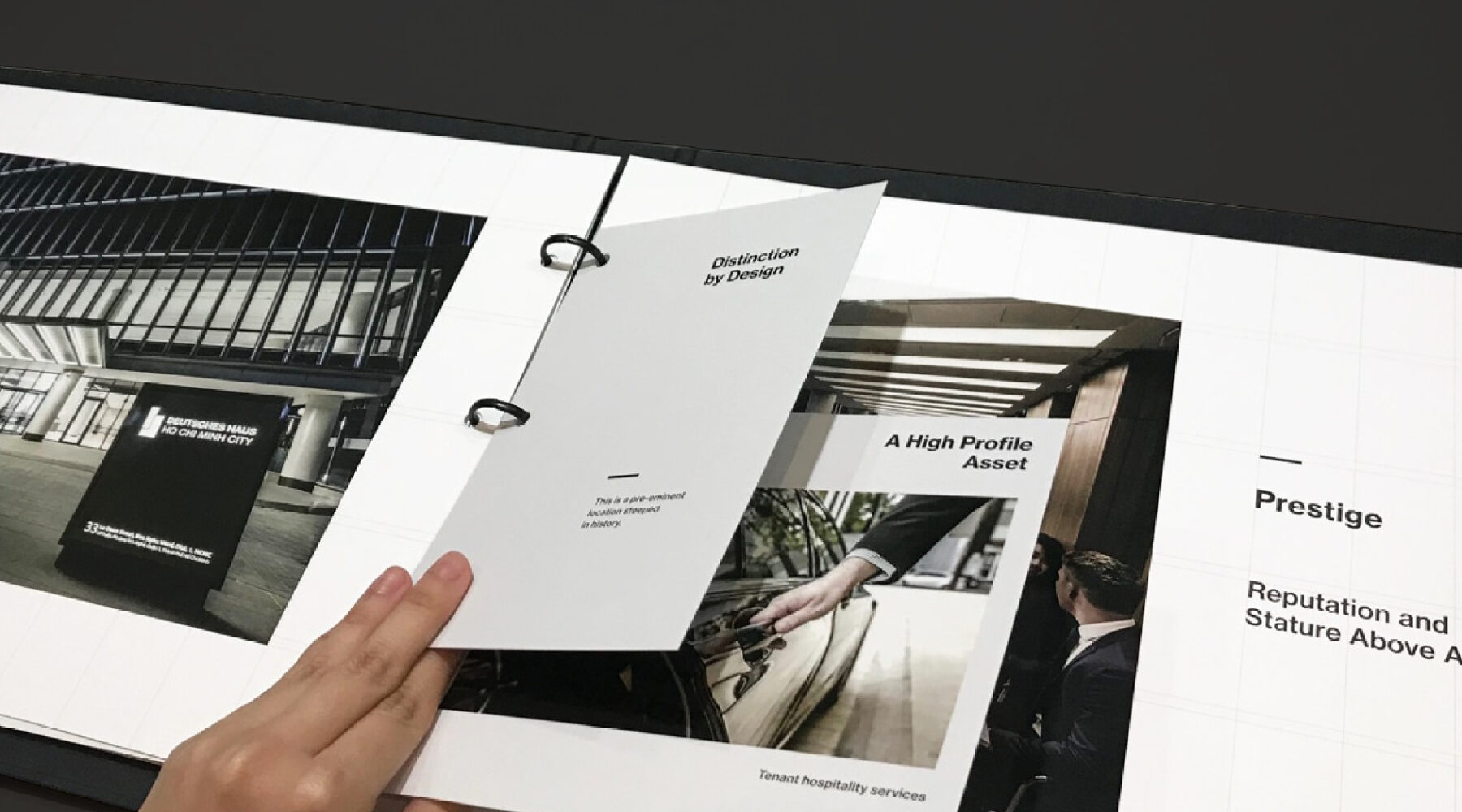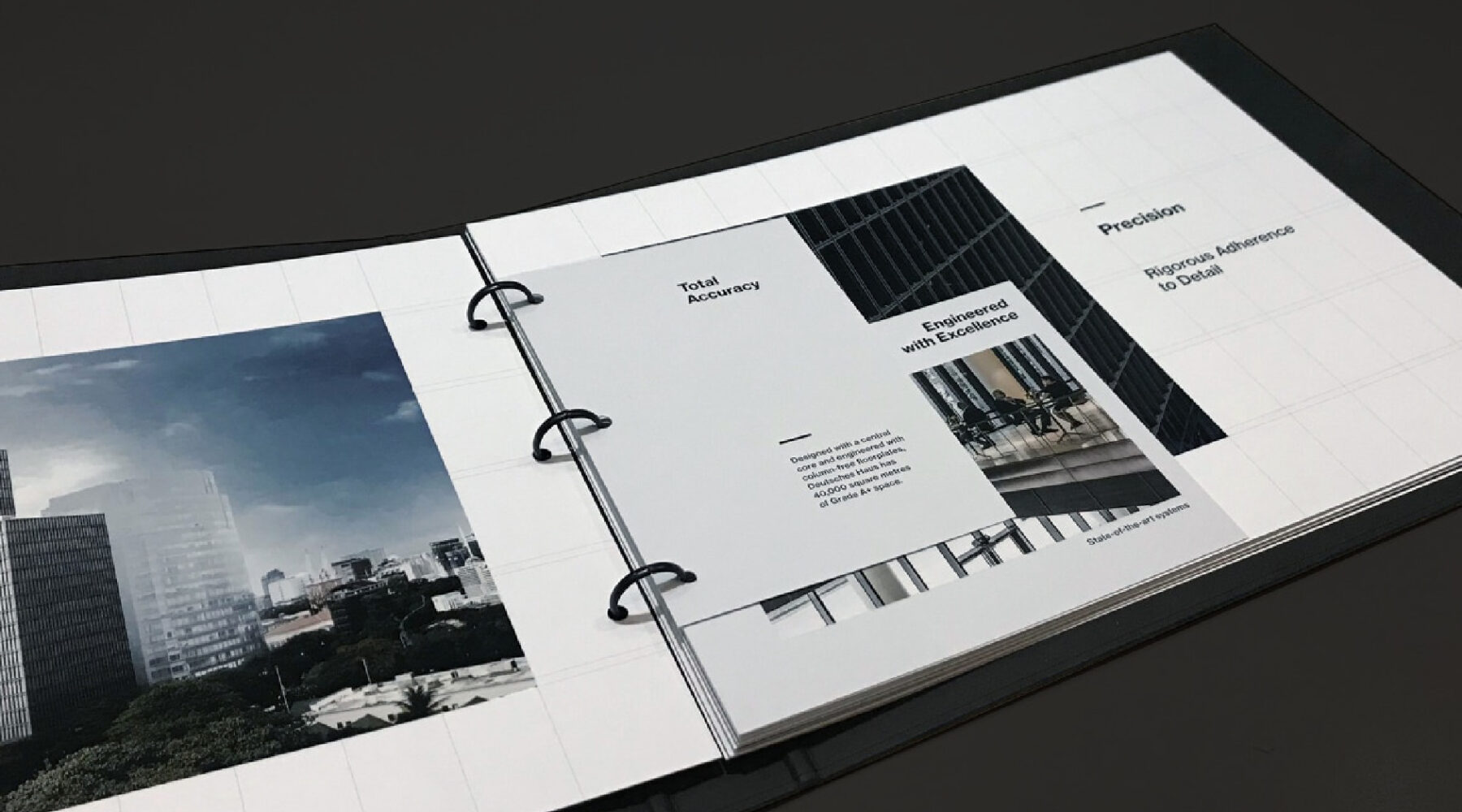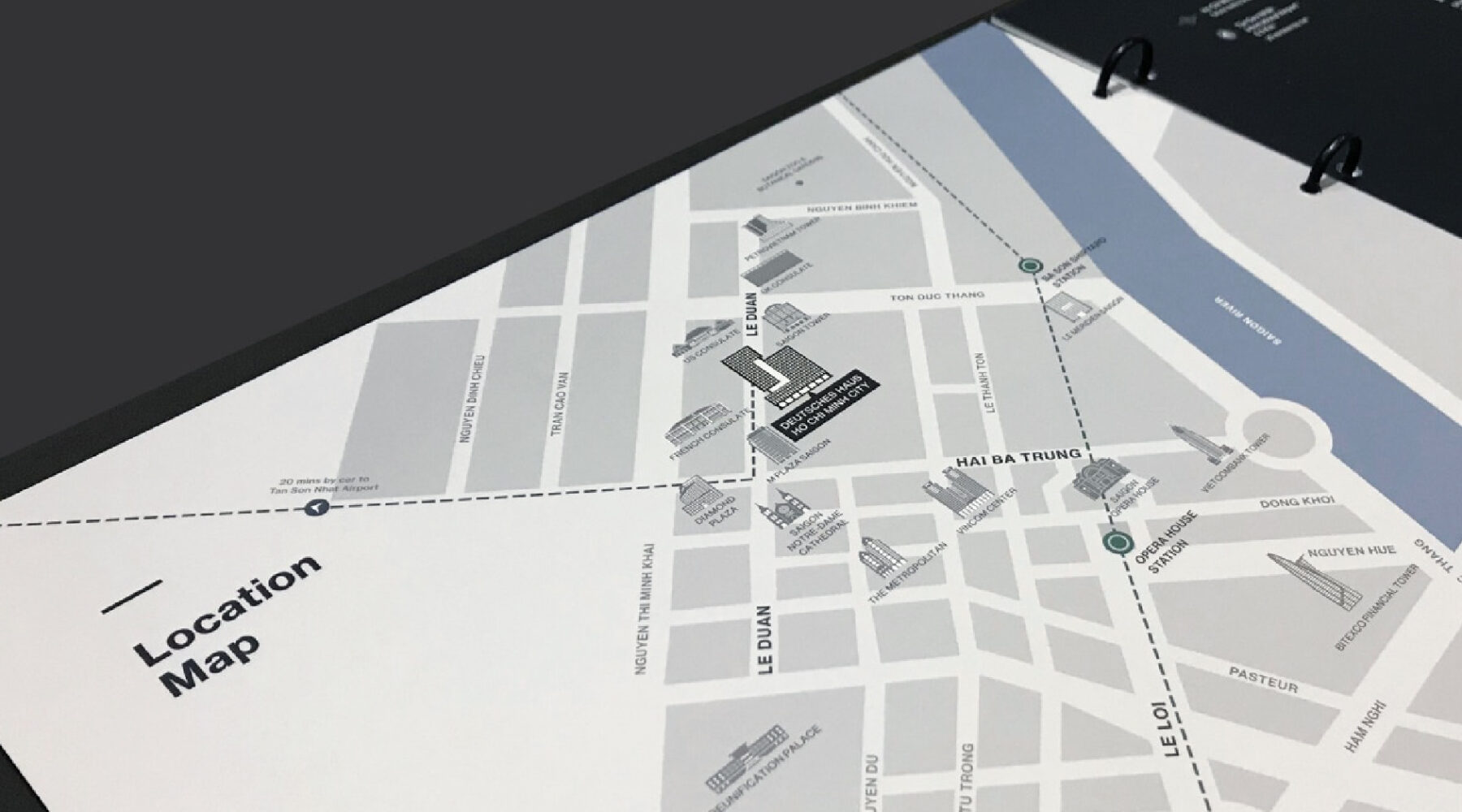 Pre-eminently located
Deutsches Haus marks the heart of the Central Business District on Lê Duẩn Boulevard. The city's defining artery and one of the country's most prestigious addresses unites famous landmarks, foreign consulates and corporate headquarters.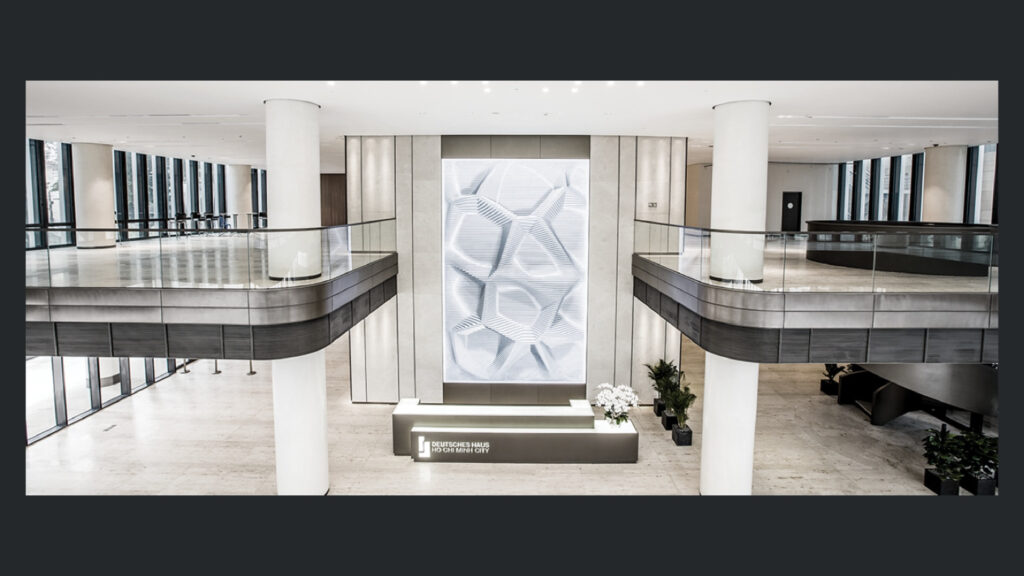 Powerfully efficient
An Integrated Building Management System (IBMS) delivers unrivalled operational efficiencies through smart elevators and state-of-the-art chillers with air-conditioning that out-performs market benchmarks in energy consumption.
Peerless quality
Setting new standards for the country, this is Vietnam's first Grade A+ premium office building to be awarded LEED Platinum Certification and to pioneer a total wellness proposition through tenant hospitality services and amenities.
High-profile tenants
The preferred CBD location of world-renowned organisations such as the Consulate of Germany, Adidas, Deutsche Bank, Apple, Regus and Siemens, this commercial address shares the stature and pedigree of its prominent tenants
Premium finishings helped to elevate the perceived value of the brochure and the investment opportunity. The brochure contents were bound in folder with customised black metal "O" rings and the brand mark was applied as a gunmetal foil stamp on the cover.