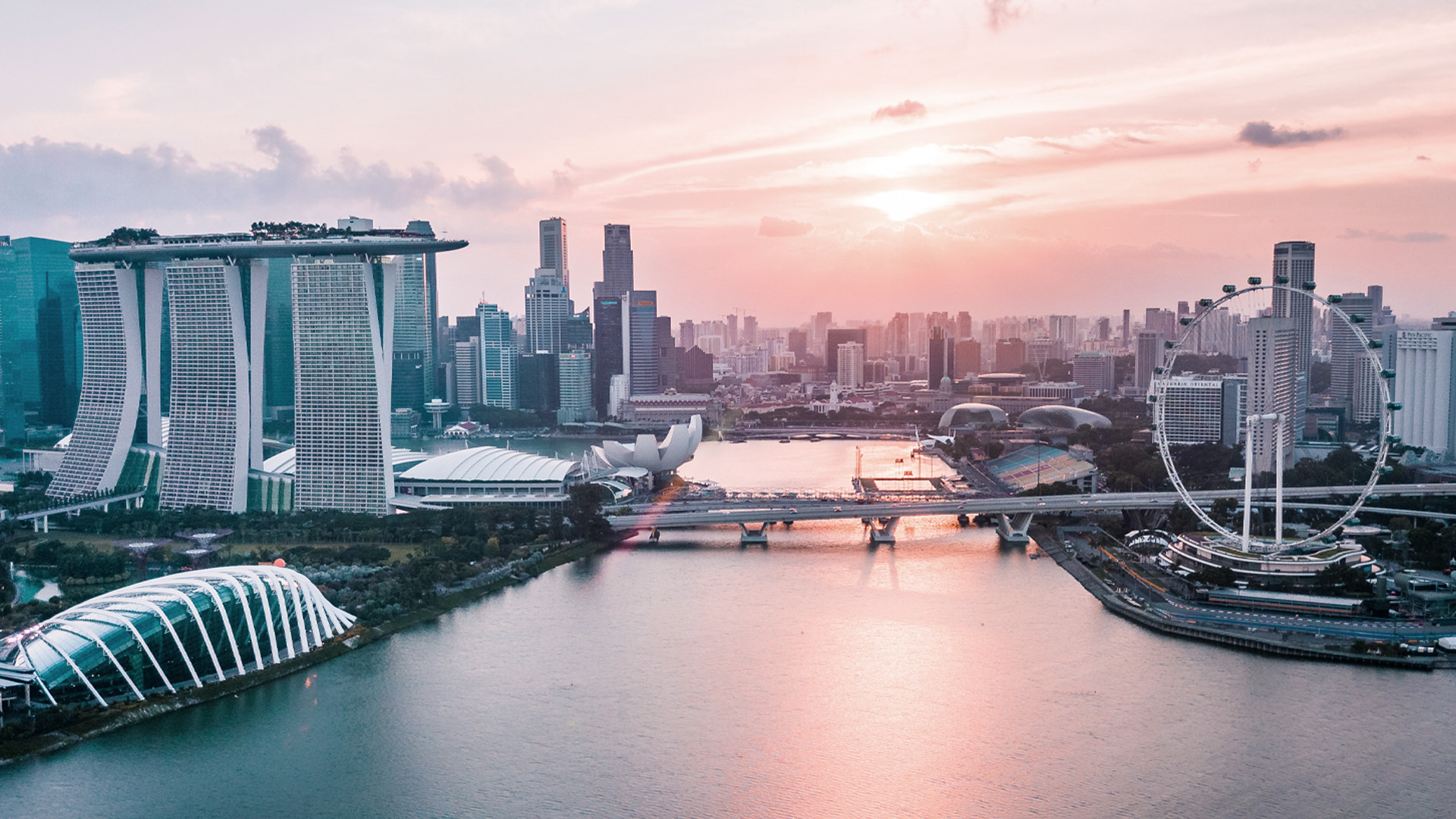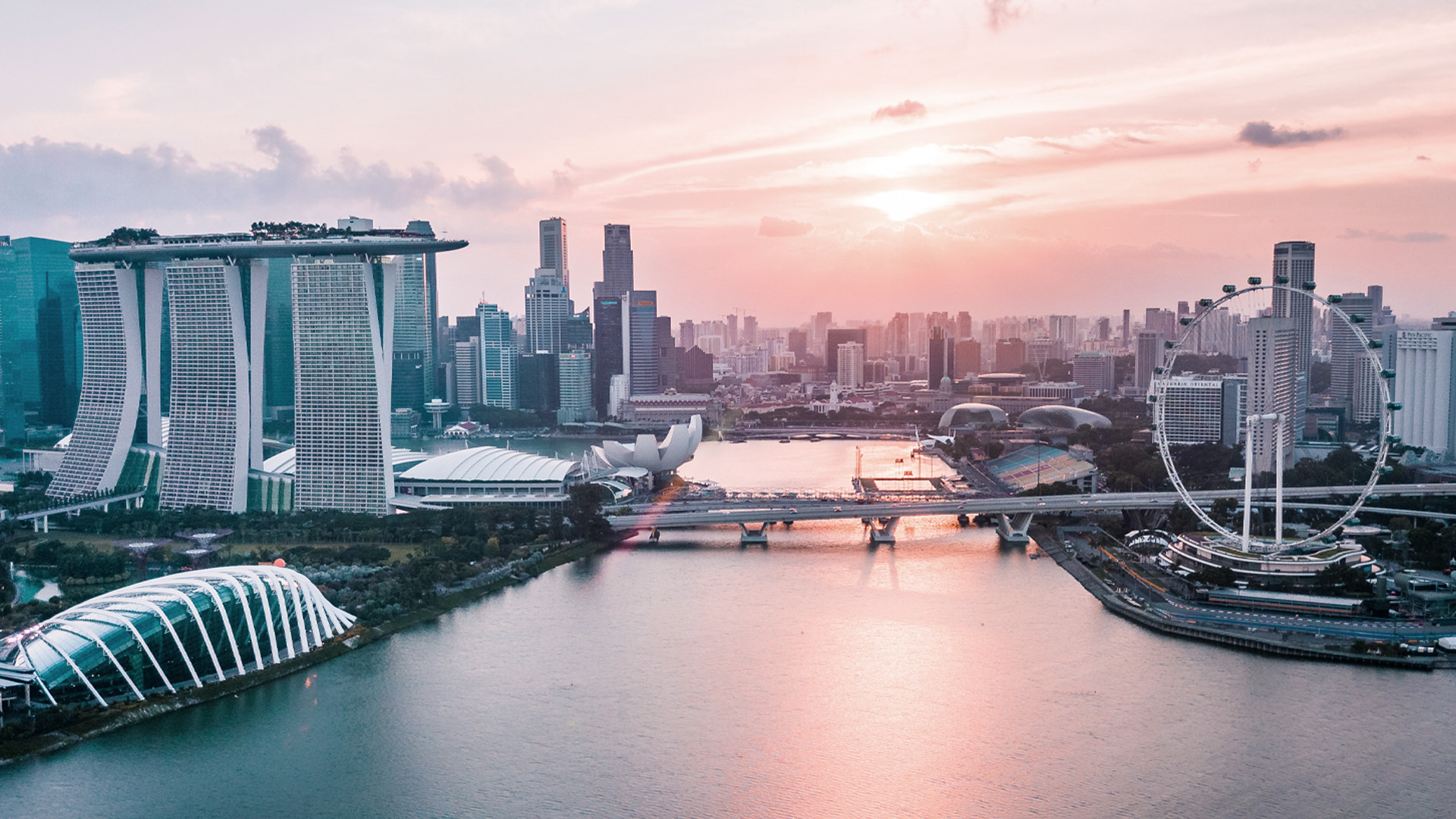 Investment Branding
Design
Strategy
SGX
Championing Sustainability
Committed partnership
The Singapore Exchange (SGX) is the first Asian exchange to commit to science-based emission reduction targets in line with a 1.5°C future. The exclusive partner in Asia for the Nasdaq Sustainable Bond Network initiative, SGX has been recognised as the #1 Green Bond Listing Venue in Asia. Having partnered with SGX for a series of six consecutive years in building its investment brand narrative, Sedgwick Richardson was tasked with showcasing SGX's commitments to sustainability, foregrounding its growth strategies and thriving ecosystem.
"The Sedgwick Richardson team advised and inspired SGX in its journey towards Integrated Reporting in the creation of our 2015 annual and sustainability reports. From content structure to concept design, theme development and information visualisation, the talented team from Sedgwick Richardson was highly flexible in guiding the development and delivery of SGX's inaugural. Their professional and highly collaborative approach has led us to entrust the Sedgwick Richardson team with building the SGX investment brand narrative across key IR touch-points as well as with employee branding initiatives."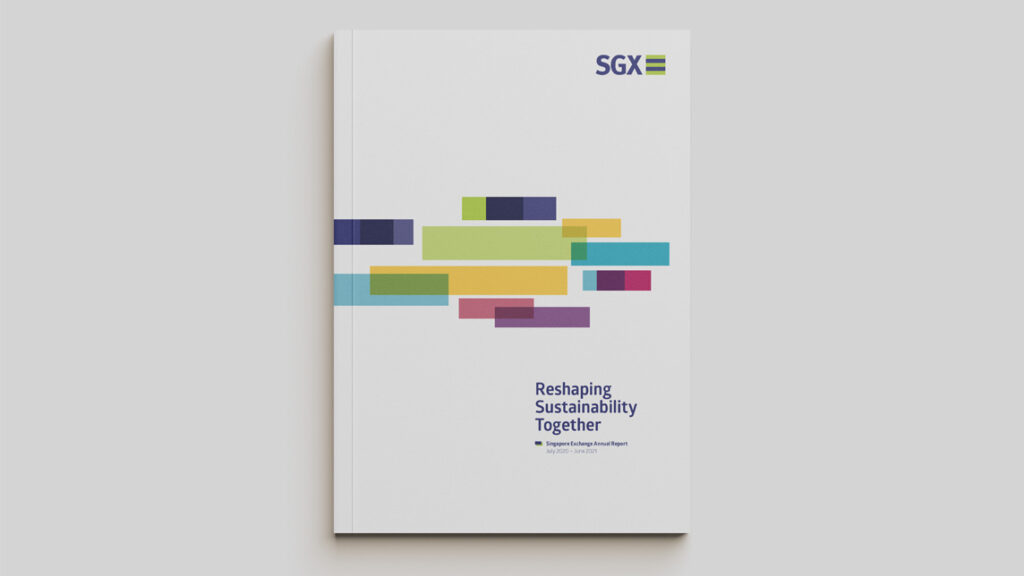 Outcomes
1. Communicating SGX's holistic approach to sustainability
2. Foregrounding growth strategies and thriving ecosystem
3. Bringing the SGX FIRST purpose and narrative closer to its investors
Thriving eco-system
SGX FIRST, a multi-asset sustainability platform that reflects SGX's commitment towards co-creating a sustainable future as a leading sustainable and credible transition finance and trade hub with end-to-end products, solutions and a thriving ecosystem. SGX FIRST will invest S20m in expanding sustainability initiatives.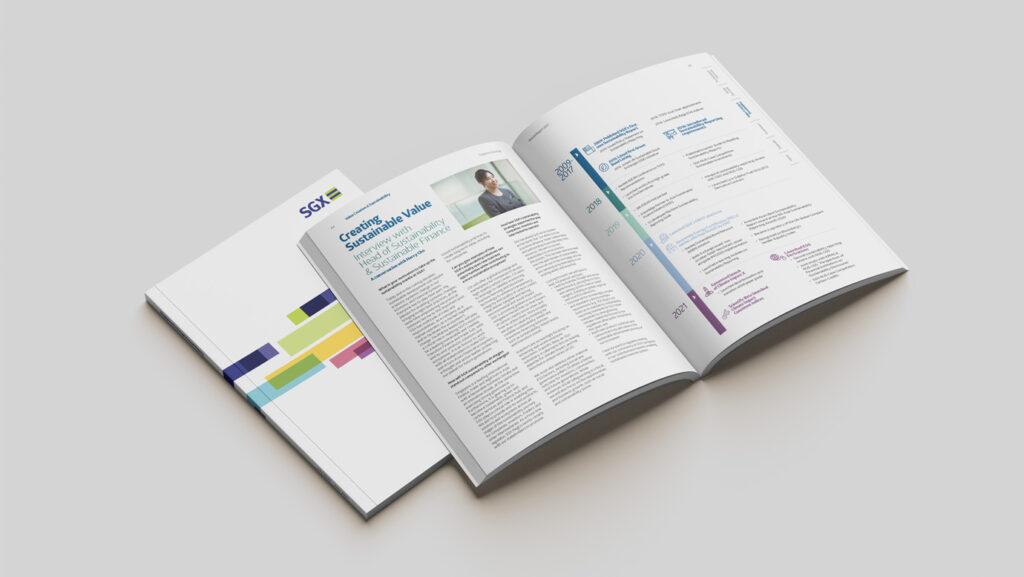 Actionable solutions
SGX's solutions for listed companies to improve their disclosure of sustainability data includes a guide on credible decarbonisation and transition providing corporates with a set of actionable carbon-mitigation steps.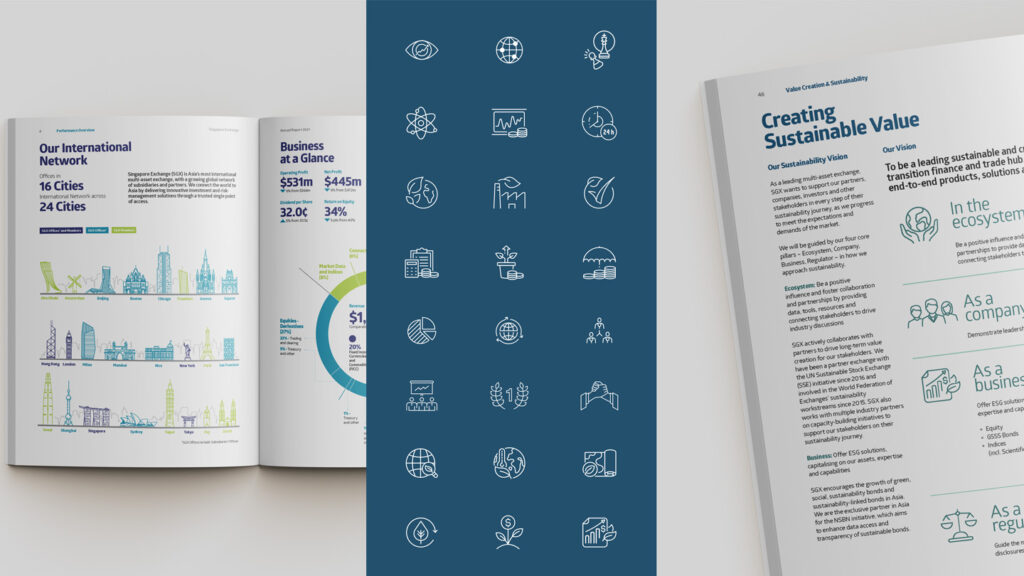 Holistic impact
Our sustainable value creation story for SGX, showcasing trends with strategic priorities and the management of risk, took a holistic approach beyond environmental and CSR initiatives, helping to position the SGX brand as Asia's impactful sustainability champion.