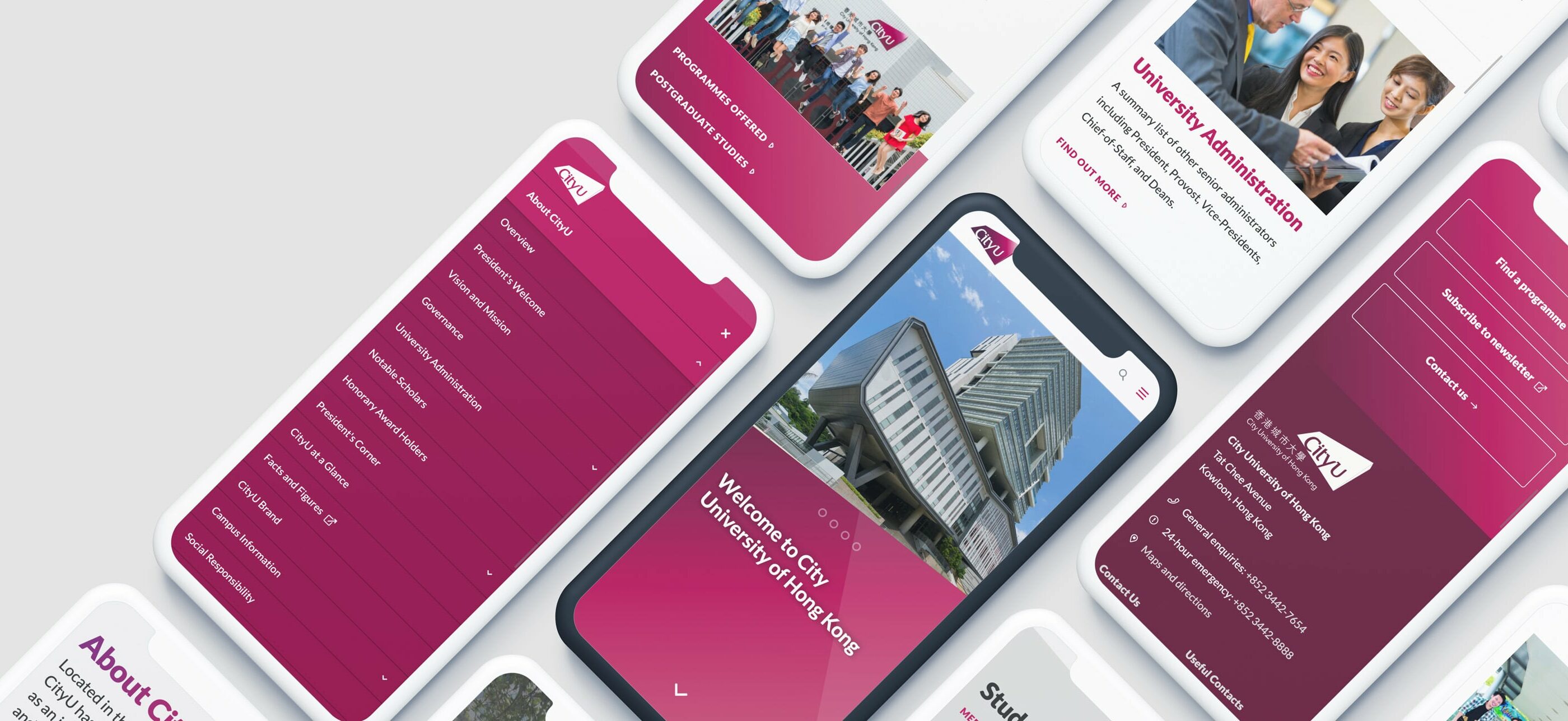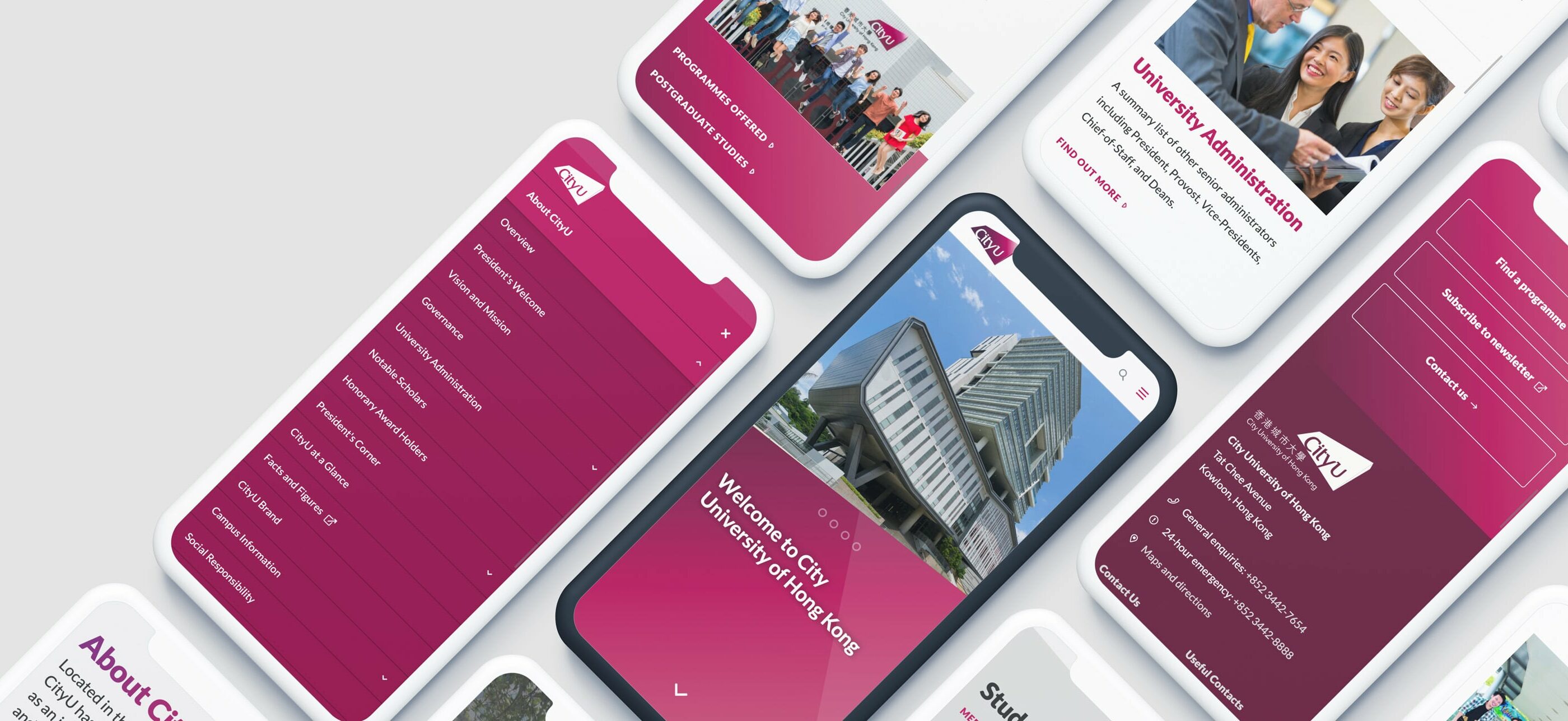 Brand Building
Design
Experiences
City University of Hong Kong
Bolder, Smarter, Younger
Professional, Creative, For the World: Education for the professions
City University of Hong Kong ("City U" for short) is a place for leadership in smart creative solutions to solve today's most pressing social, technological, and engineering challenges. The brand embraced creativity and innovation across all professions from business to engineering and the arts. It is a global destination for professional education in the 21st century.
City U nurtures and develops student talent and creates applicable knowledge in order to support social and economic advancement. It is positioned as a leading global university, excelling in research and professional education.
The youngest university in Hong Kong, City U has unique qualities its peers cannot make claim to. Sedgwick Richardson aimed to highlight these characteristics to all stakeholders.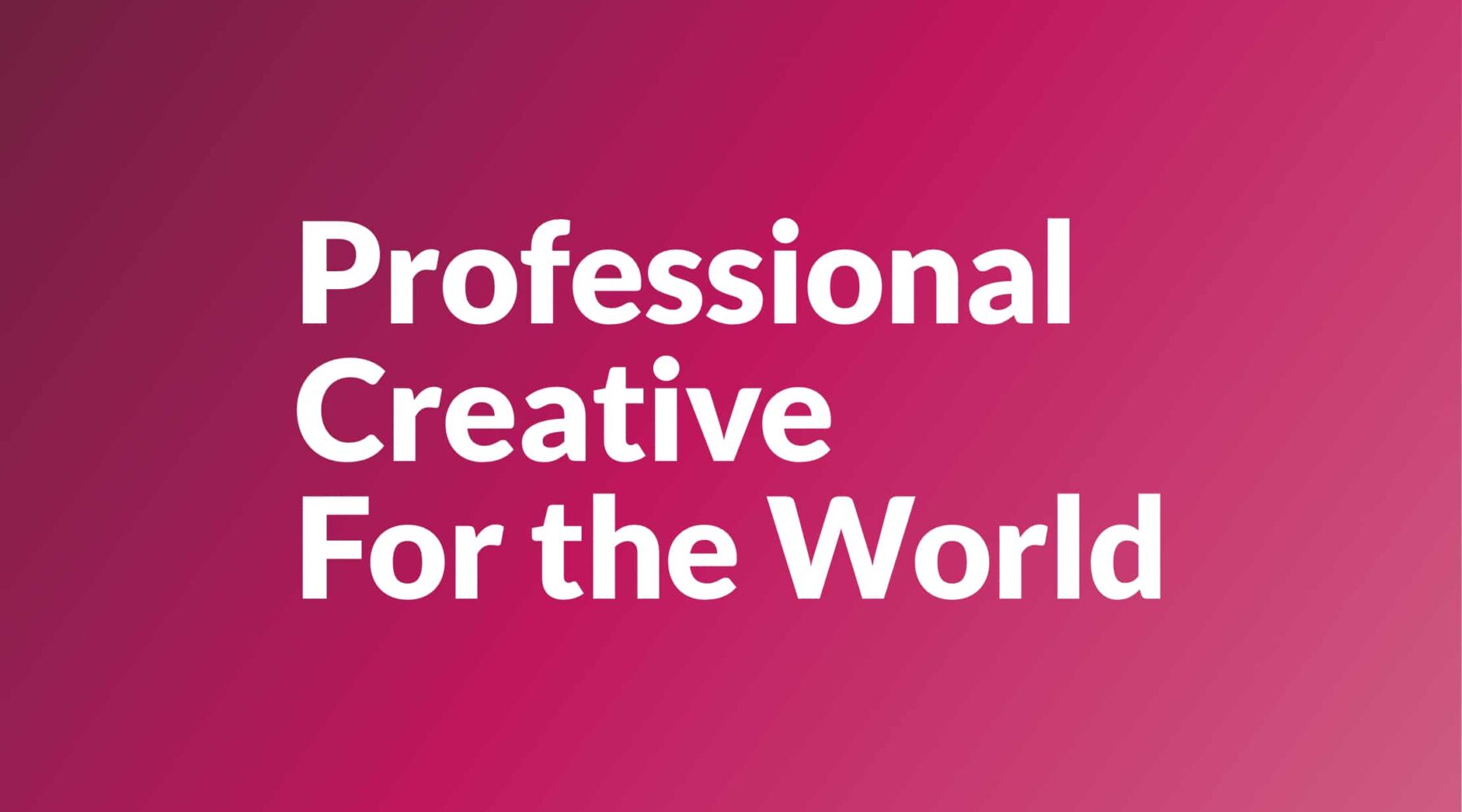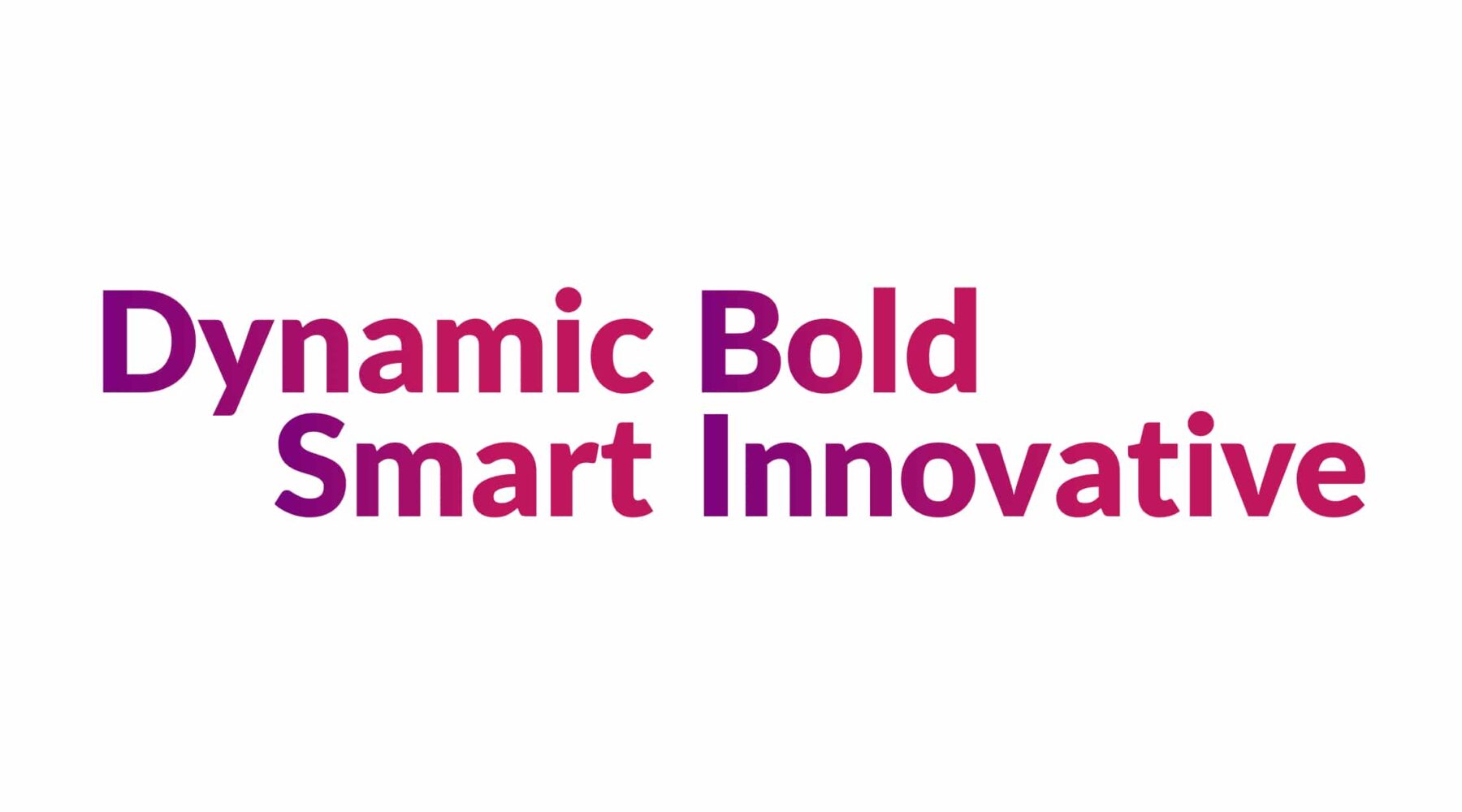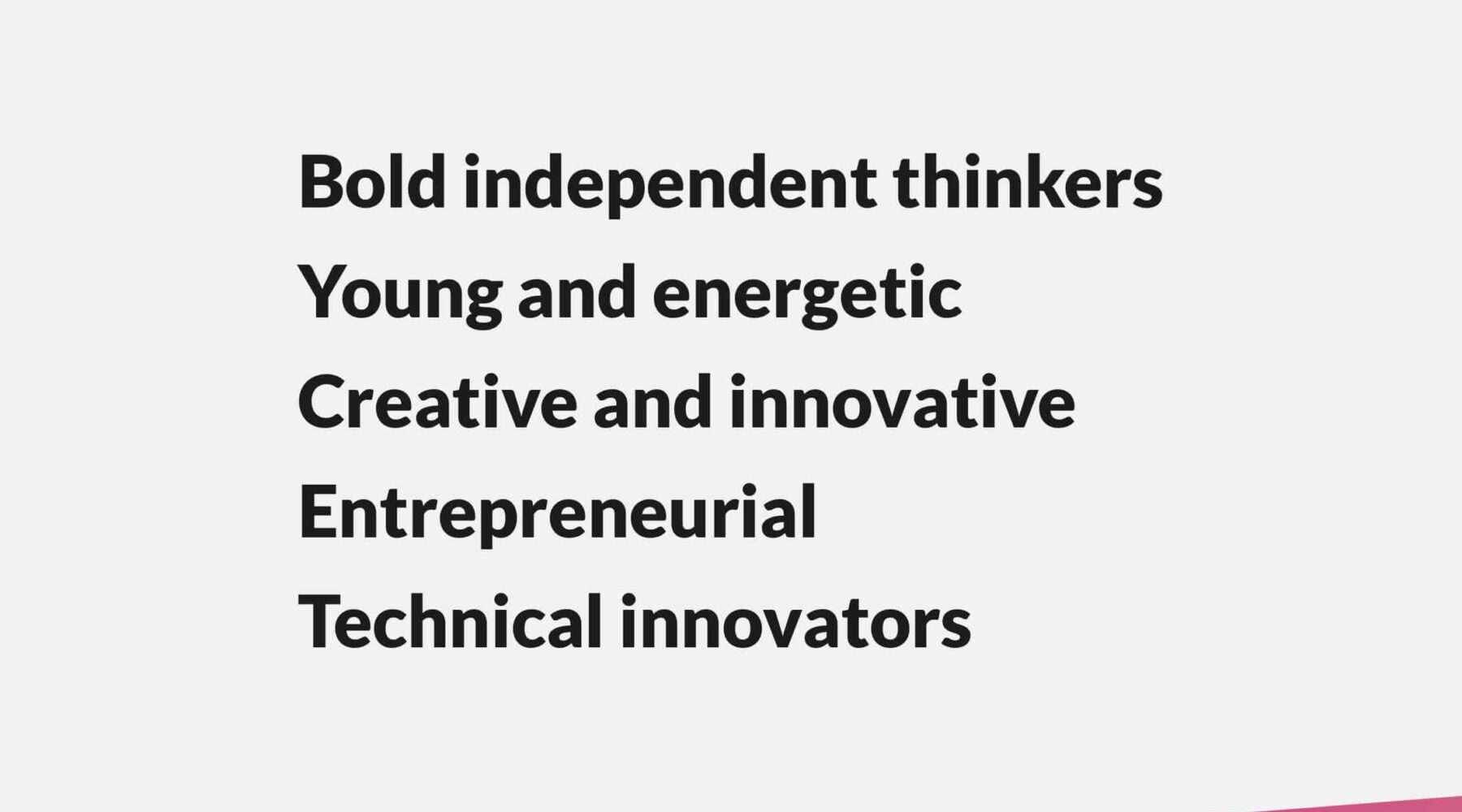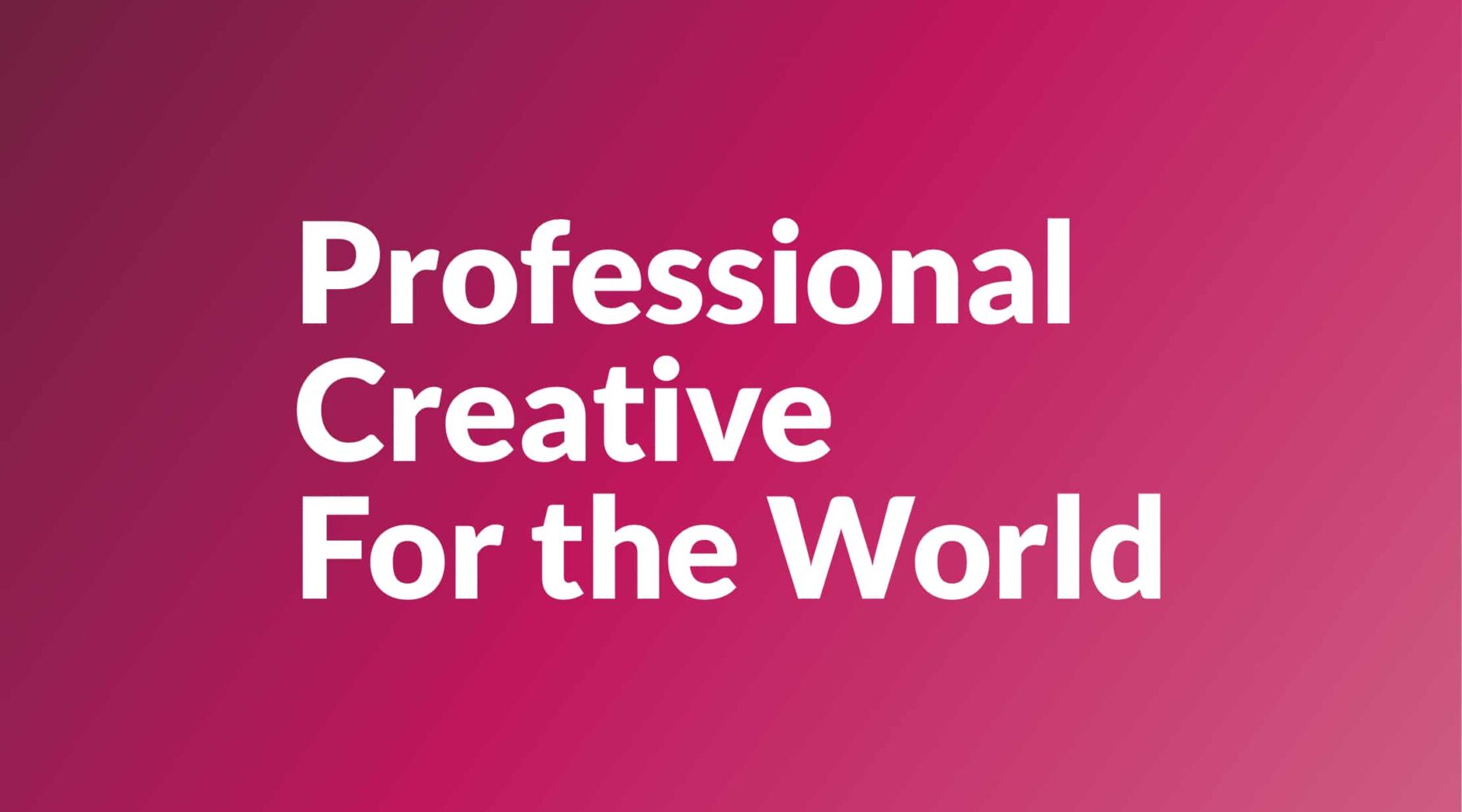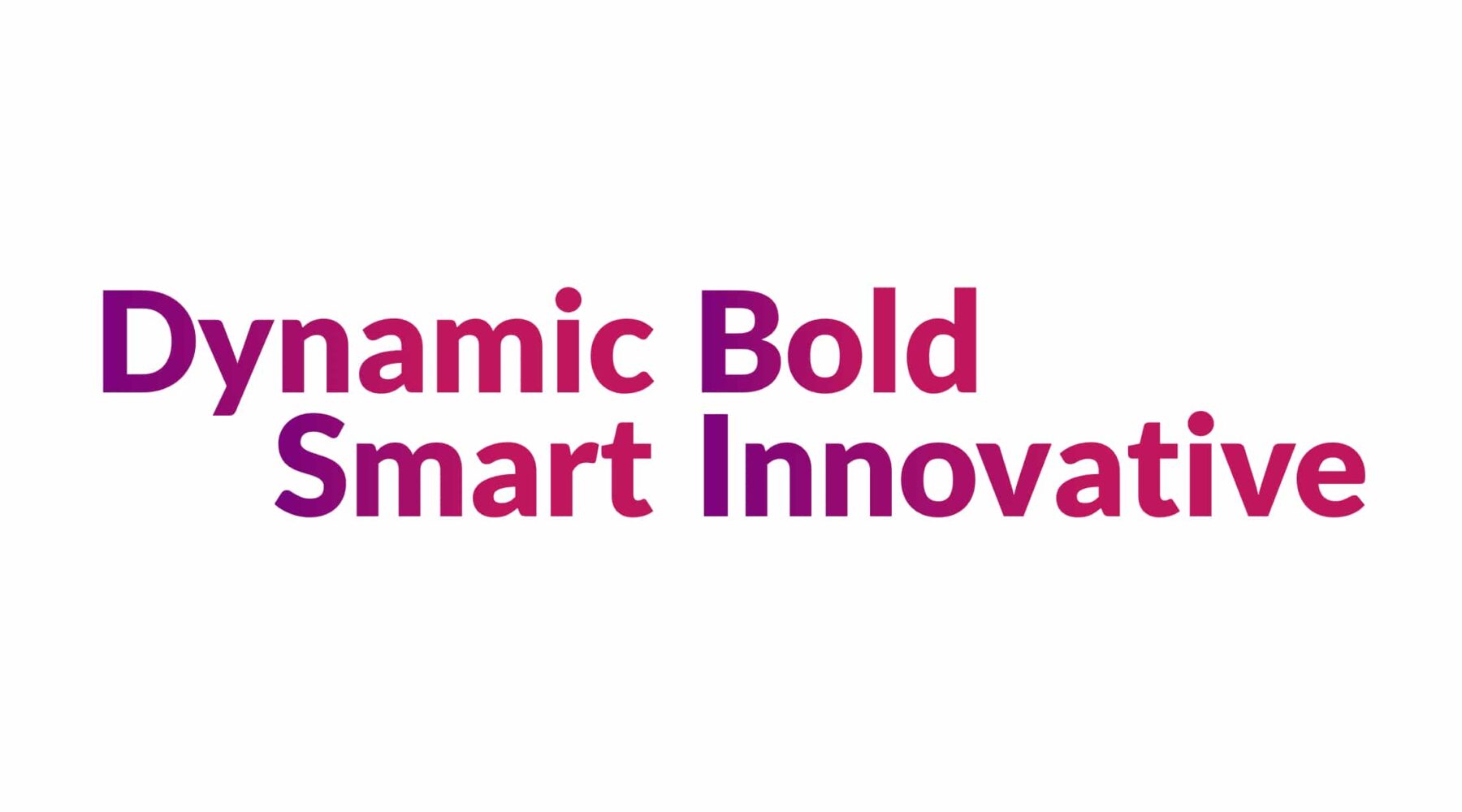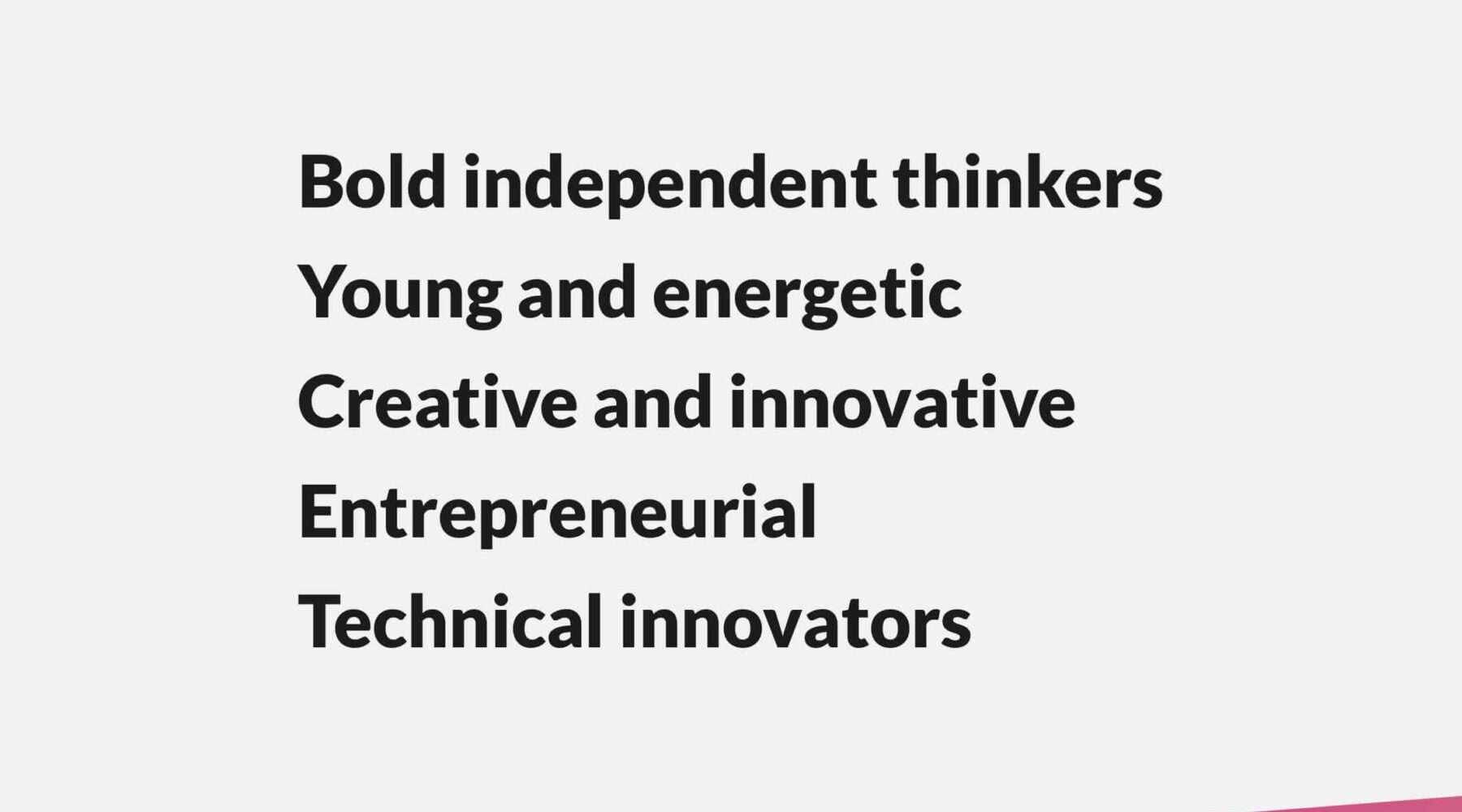 Reimagining a university brand for the digital era
Sedgwick Richardson's task was to refine City U's brand positioning, develop a creative expression that reflected the youthful and innovative nature of the institution and redesign, and redevelop their university website.
This branding project also included moderninising their existing web user interface and structure and setting up University-wide web content management platform.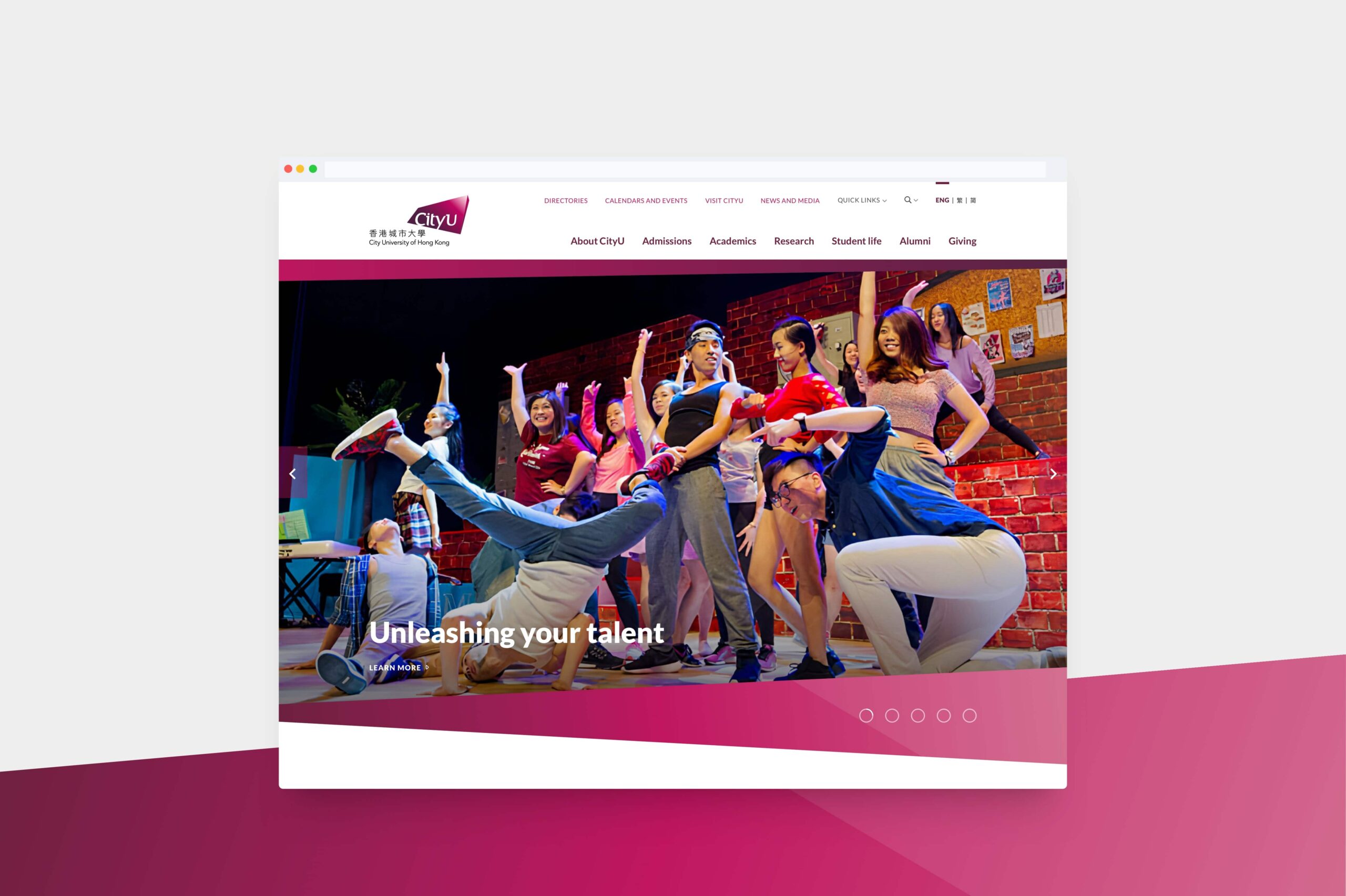 Reimagining a university brand for the digital era
A bold and vibrant design moodboard was created to reflect the personality and the brand attributes. Informed by the brand positioning, we formulated key design principles to guide the overall design expression to bring the brand personality to life.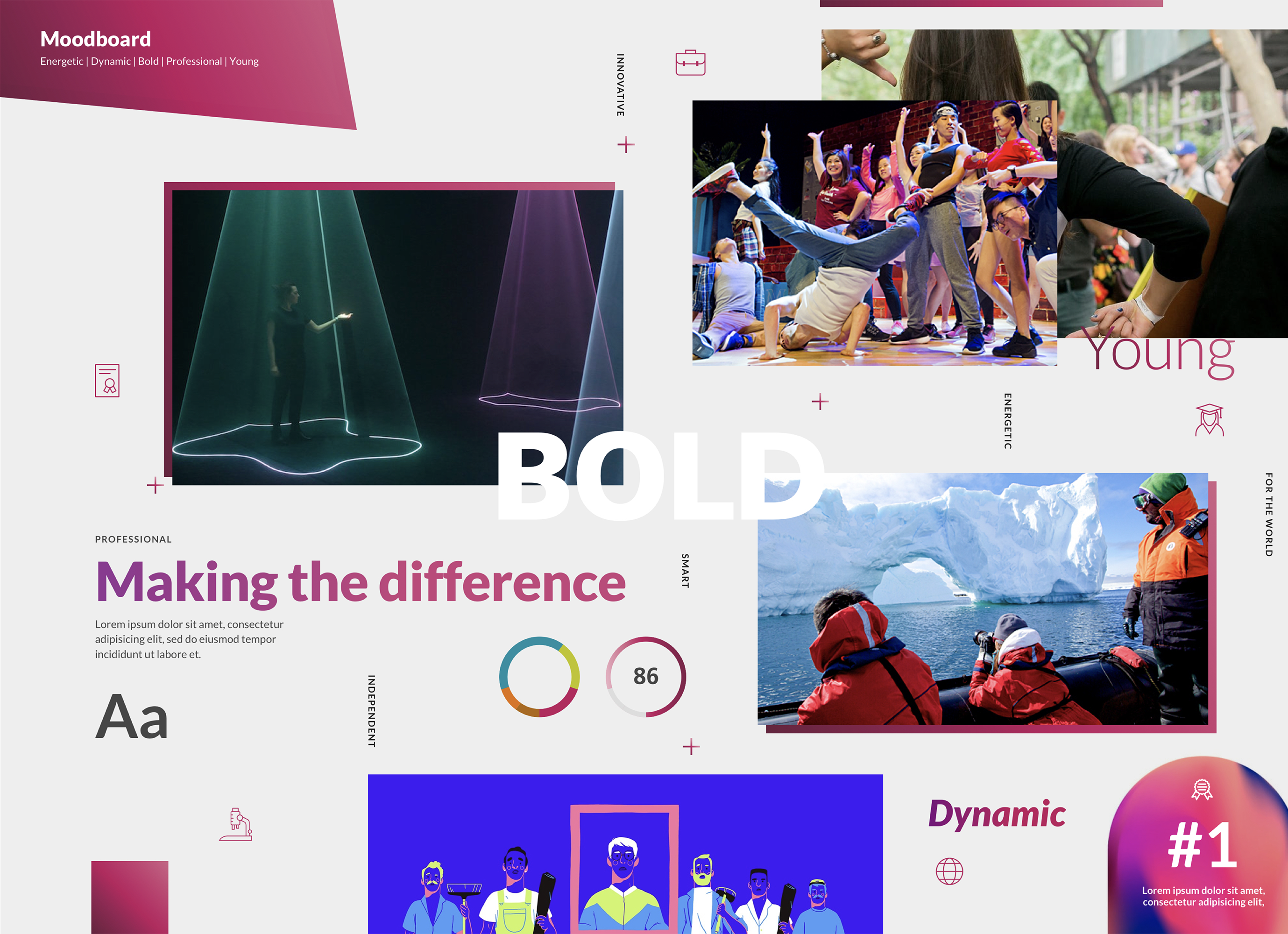 Immediately at home
After in-depth research and client workshops, we reached a consensus on the brand positioning and the creative expression. We also locked down detailed functionality and content requirements for the University site encompassing over 300 sub-sites.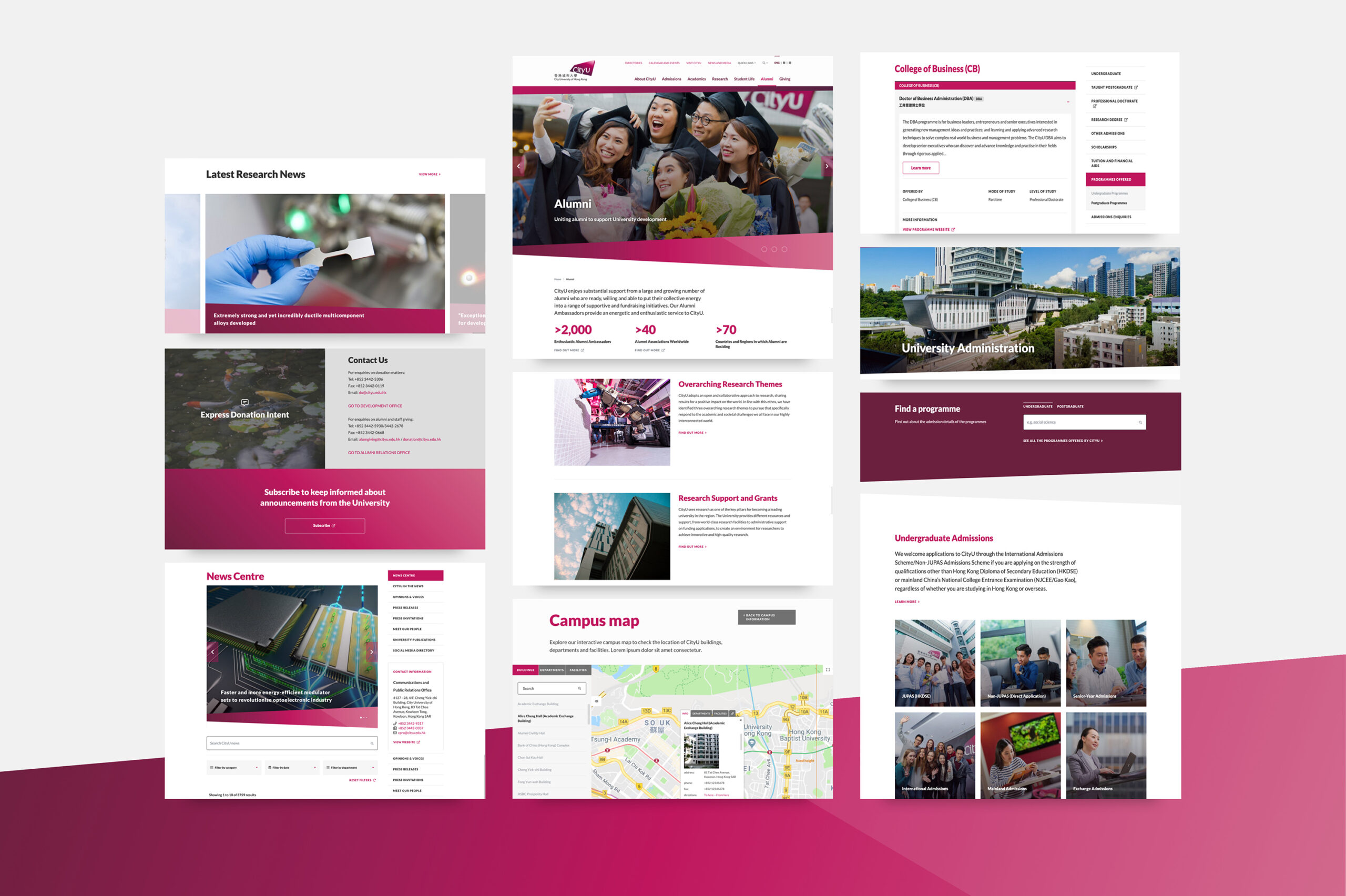 Brand expression applied consistently across the entire site
We then completely redesigned and redeveloped the University website, effectively  overhauling its most important digital platform, and elevating their brand across this and all other digital channels in the process.
The new 'home page' is both functional and engaging. It highlights bite-size information to the key audiences while providing contextual information to lead visitors to intuitively explore the relevant content sections.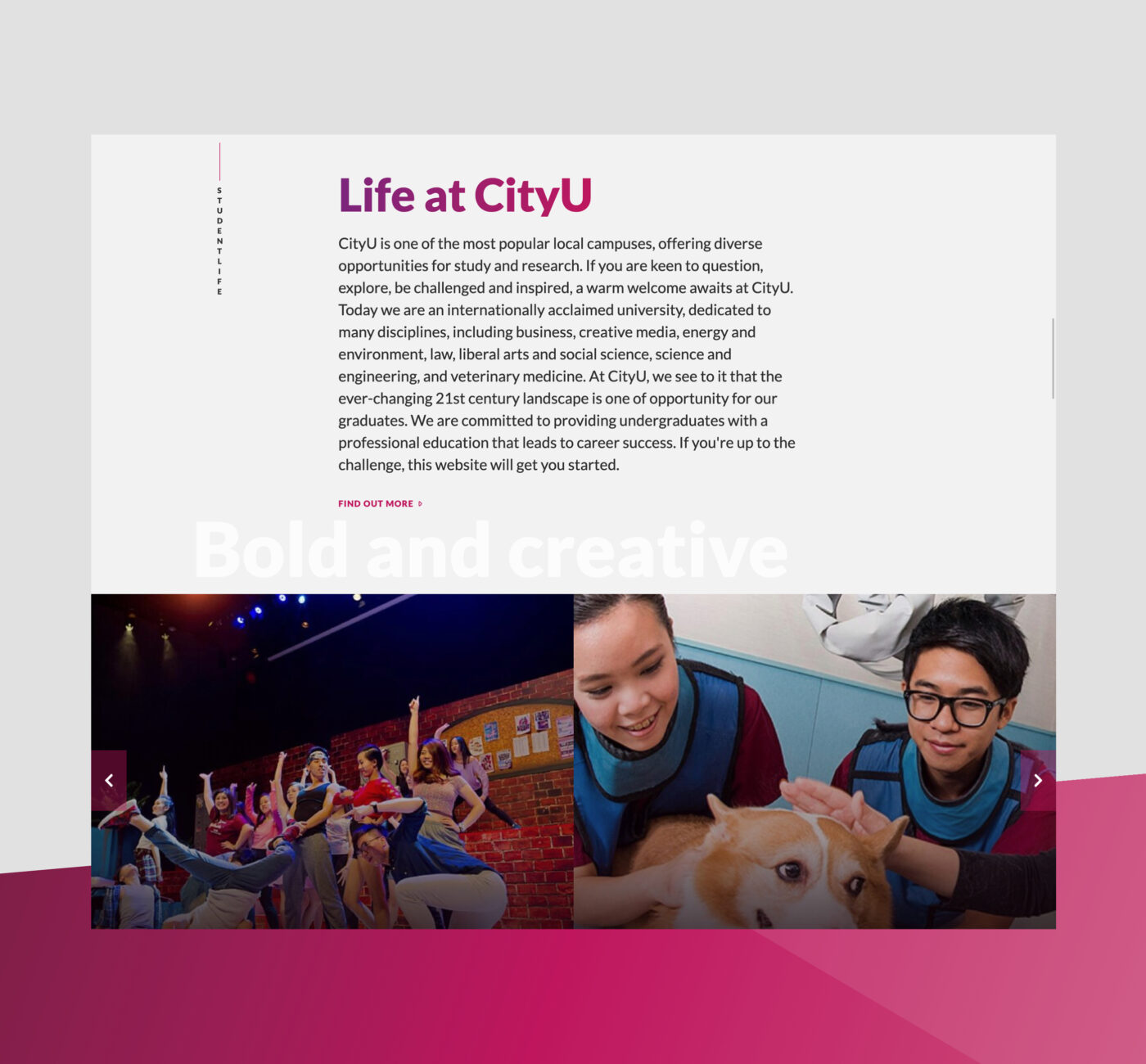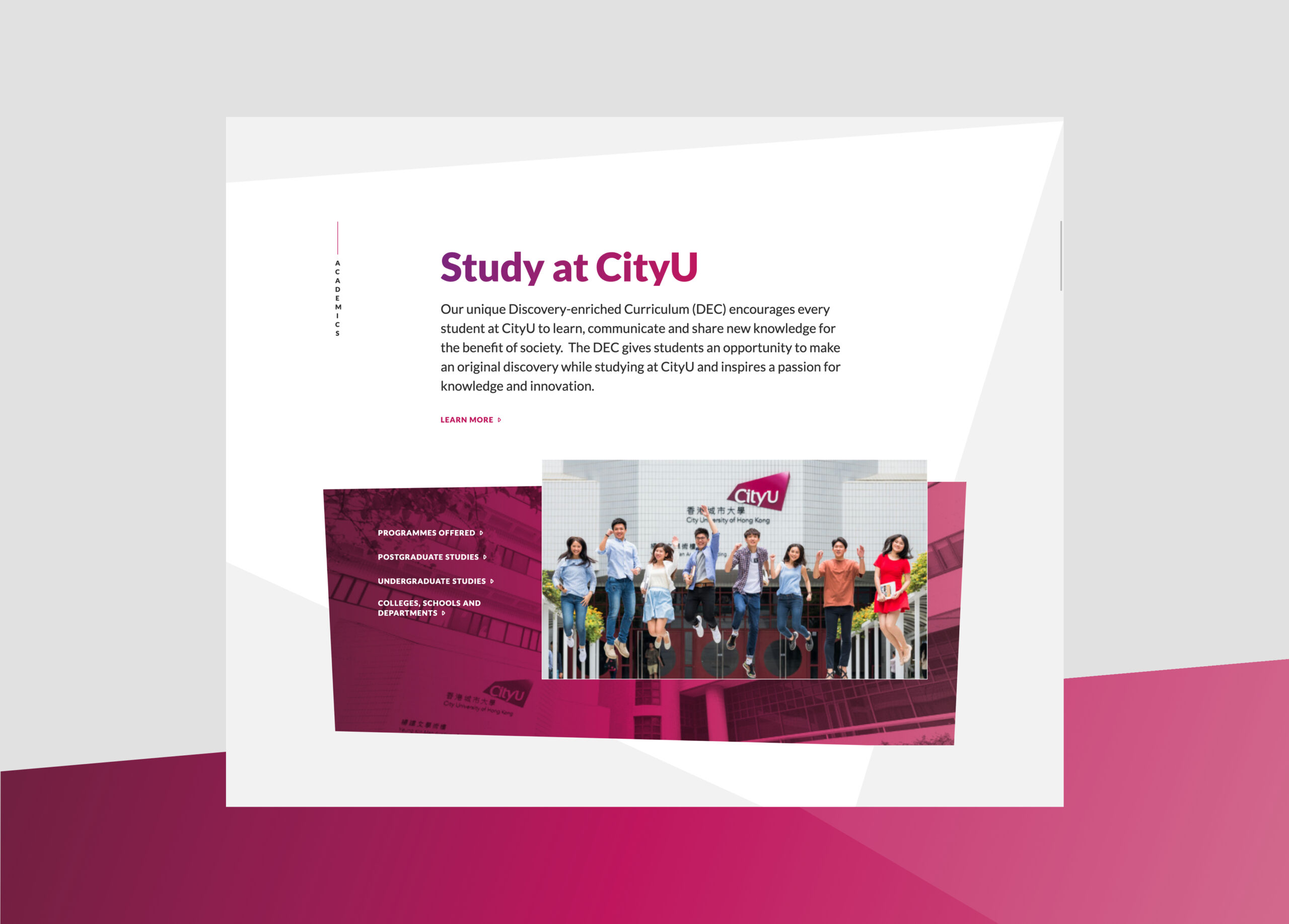 Energetic, dynamic, bold designs
In the design system, the typography, visual style and UI components are well defined and documented.
This allows the brand personality to be reflected with consistent tone and visual style across the website and digital channels. It also means the website development is scalable and sustainable.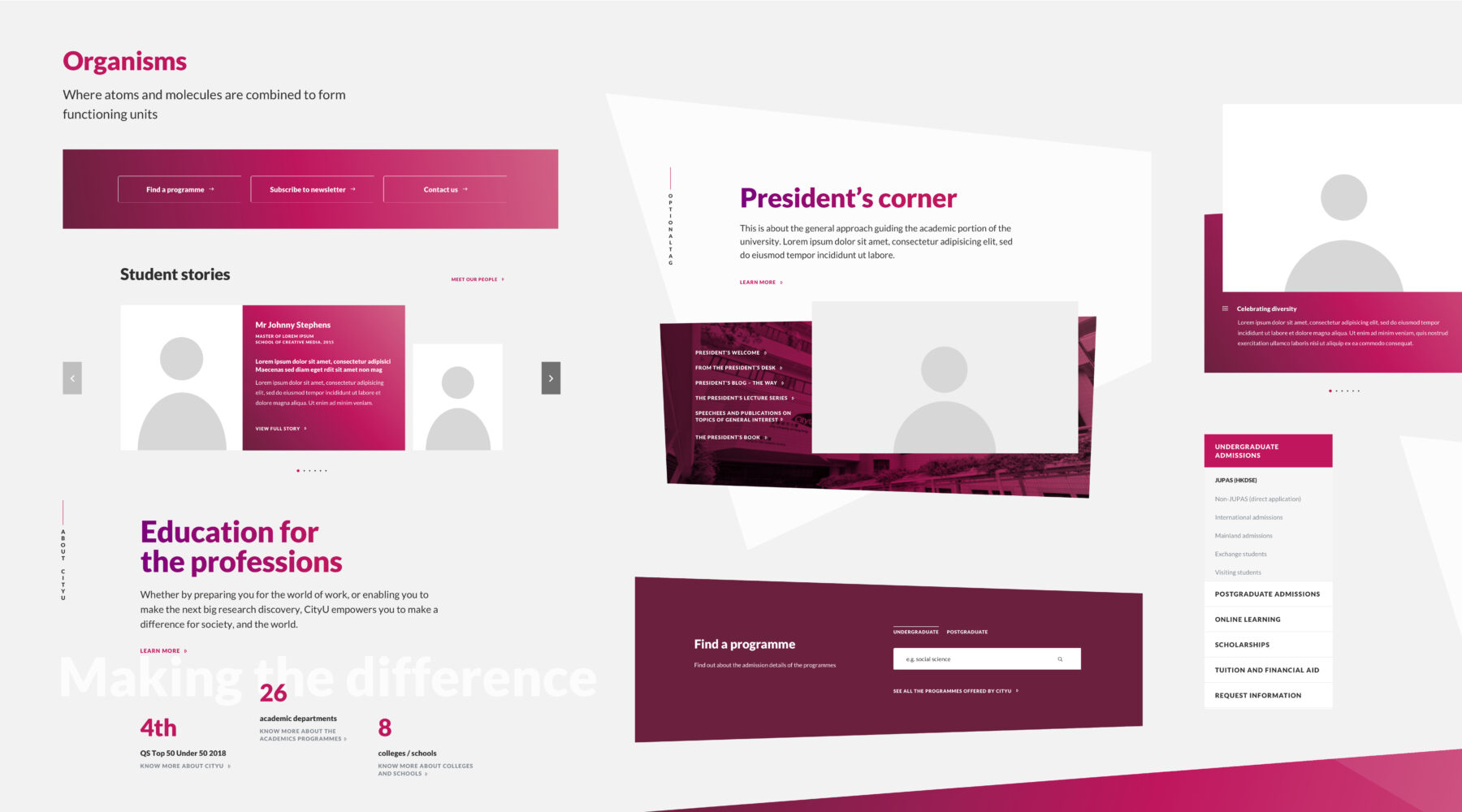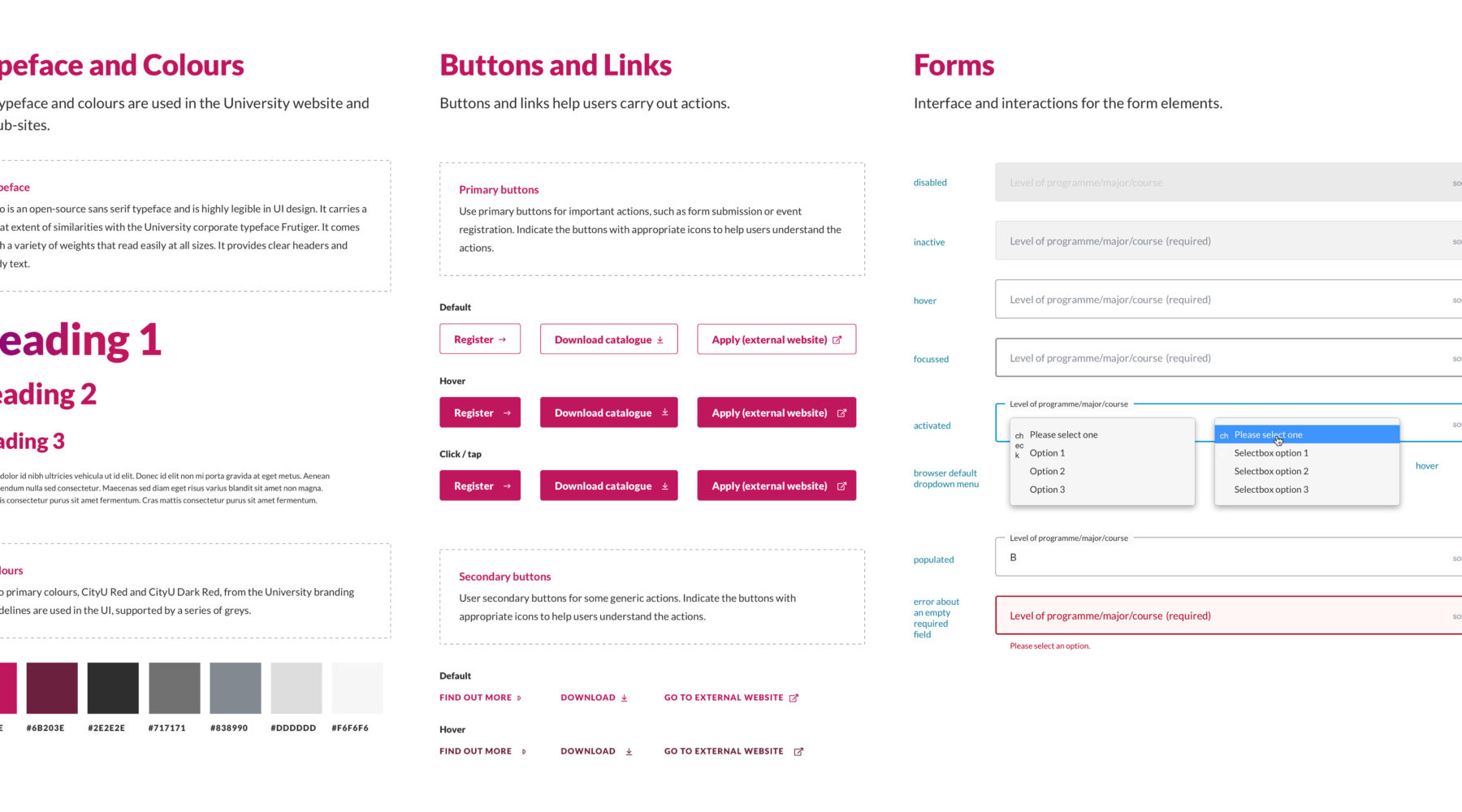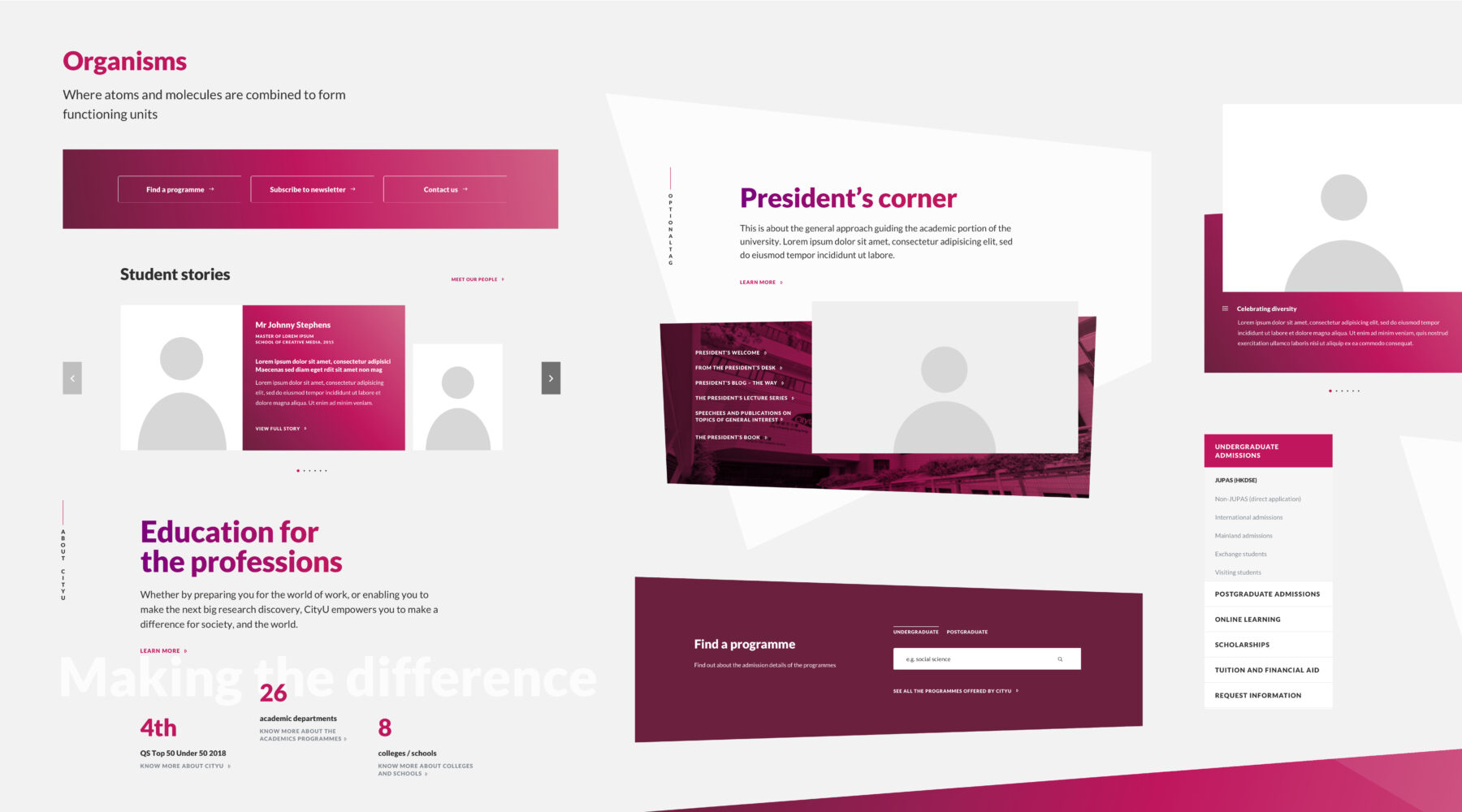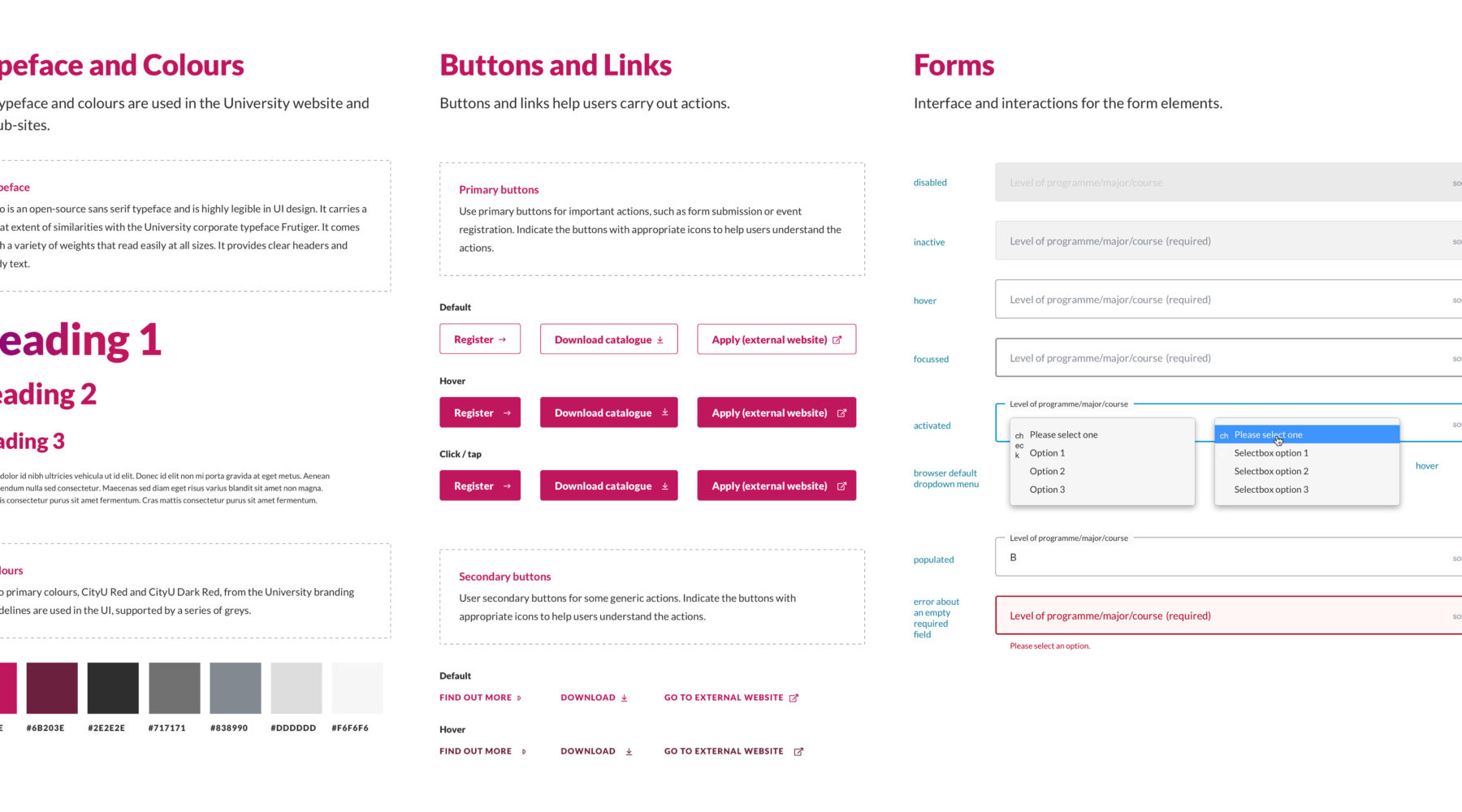 Projecting CityU's distinctive brand identity
We delivered a completely revitalised university website based on a refined positioning and reinvigorated creative expression for the brand.
We turned a highly complex and information heavy website into `an intuitive engaging platform, optimised for all devices. A content strategy resulted in clear publishing workflows with guidelines to ensure content is always fresh, and on brand.