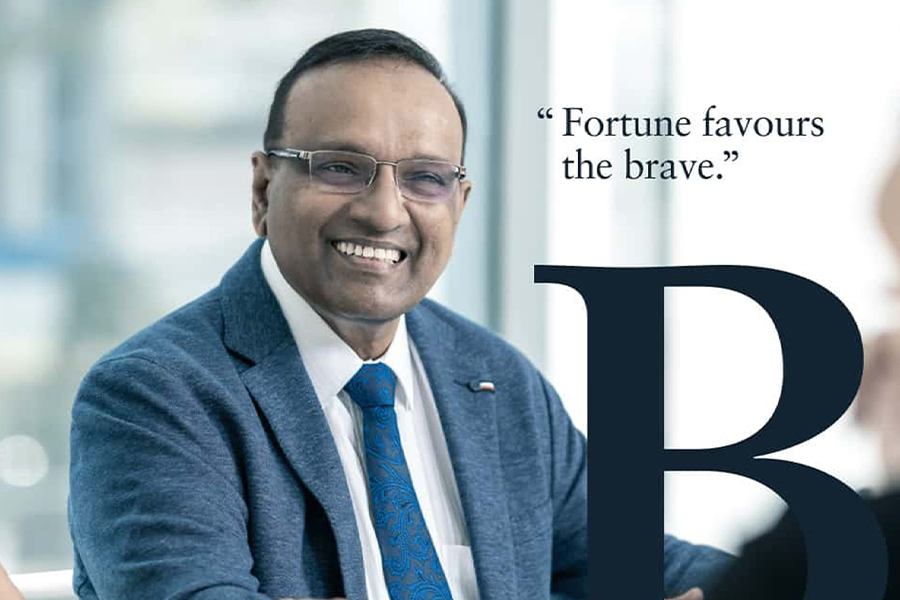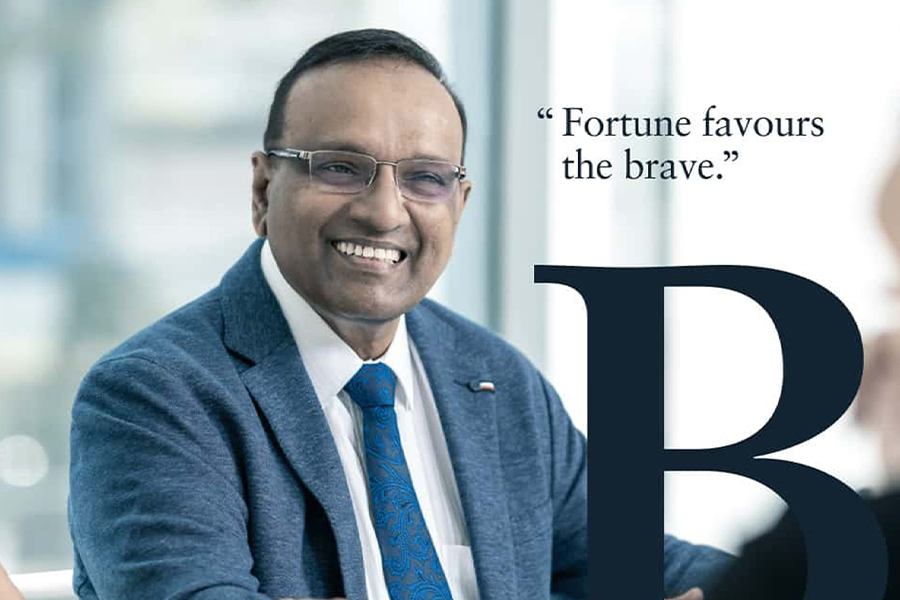 Brand Building
Design
Experiences
Strategy
BR Law
Fighting Fit
Sector
Professional Services
A future-ready branding solution for a legal services champion.
Bernard and Rada were two of three founding partners who started in the Singapore Legal Service, before leaving to start Bernard & Rada Law Corporation. Over the past three decades, they had built a well-respected practice focusing on litigation and a reputation for taking on larger adversaries. With over 30 years in practice locally, the firm had started to expand its practice areas to include conveyancing, corporate, commercial, intellectual property, data protection, technology, and other areas of legal-related services. At the same time there was a need to be accessible to clients regionally and globally, and to ensure that the goodwill was associated with the law firm's brand rather than just its founding partners. Bernard & Rada Law Corporation decided that a comprehensive rebranding was required to achieve this and appointed Sedgwick Richardson's Singapore team to the task.
Awards
Transform Awards Asia Pacific 2019
Best visual identity from the professional services sector – Silver
Transform Awards Asia Pacific 2019
Best use of typography – Silver
Transform Awards Asia Pacific 2019
Best use of copy style or tone of voice – Highly commended
"Sedgwick Richardson provided systematic and comprehensive assistance, guiding our firm through a thorough self- examination of our history, values, purpose, and identity, to help distil what makes us, us. They then helped build us a brand identity guide, suite of branding tools, a new website, and held photoshoots to support the exercise. Through it all, Sedgwick Richardson has been supportive, empathetic, patient, and insightful. For this and more, we'd like to extend our thanks to the team. Since the rebranding, our website has been receiving more enquiries and our inbound leads have come from prospective clients around the world. We also sense a shift in how clients perceive us, looking at the firm as a whole rather than as a grouping of discrete lawyers. Sedgwick Richardson has helped us preserve our heritage from Bernard & Rada Law Corporation, while giving us a more contemporary identity and putting BR Law Corporation in a good position for the next three decades of growth and development."
Through an in-depth discussion with the founding partners, we quickly identified the shared beliefs that set the firm apart. Born out of litigation, the firm's values were based on integrity and having to take on much larger adversaries.
Brand purpose
The firm's smaller size and structure gave clients access to experienced partners and so personal service from legal experts was one level on which the brand might differentiate itself. But it was the culture of a small firm of 'combat-fit' lawyers ever ready to relish the next challenge that inspired a David (vs Goliath) positioning, a brand purpose that champions the underdogs.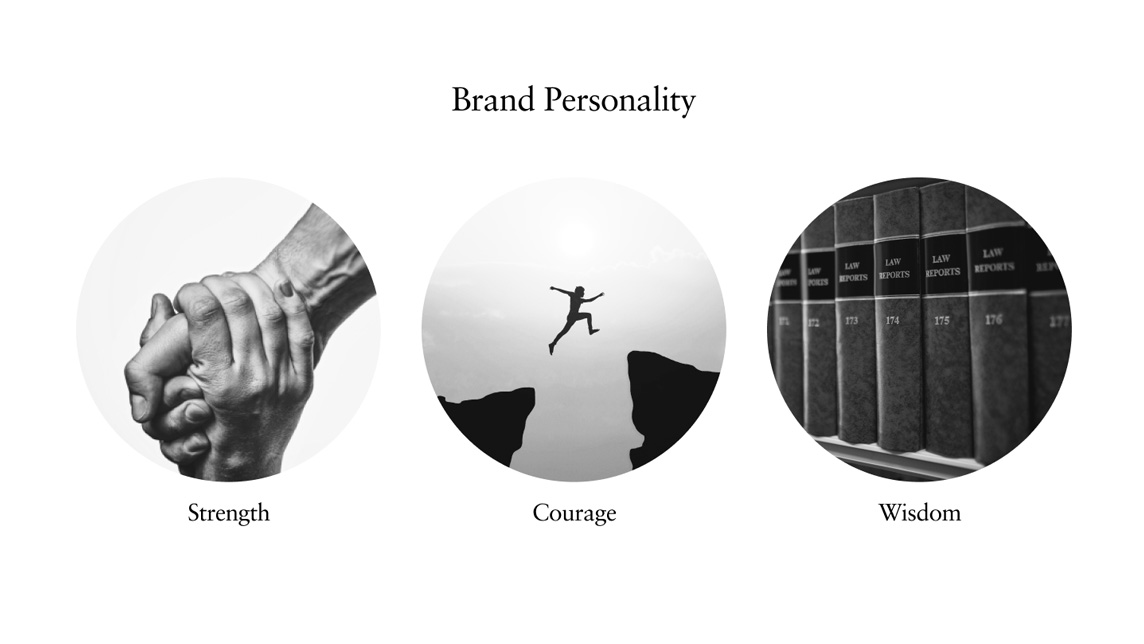 Brand personality
A set of archetypes was used to help craft the brand personality around Strength. Courage. Wisdom. The timeless values of an entity born to face far greater adversaries, now define a growing business ecosystem of seasoned professionals and experts. The people are the heroes of this story, portrayed with depth and character.
Brand identity
The mark is crafted using simple typography, a clever combination of the letters 'B' and 'R' into one single letter form symbolising the unity of the business. The serif font carries the brand name with dignity & elegance and the deep blue colour conveys professional gravitas.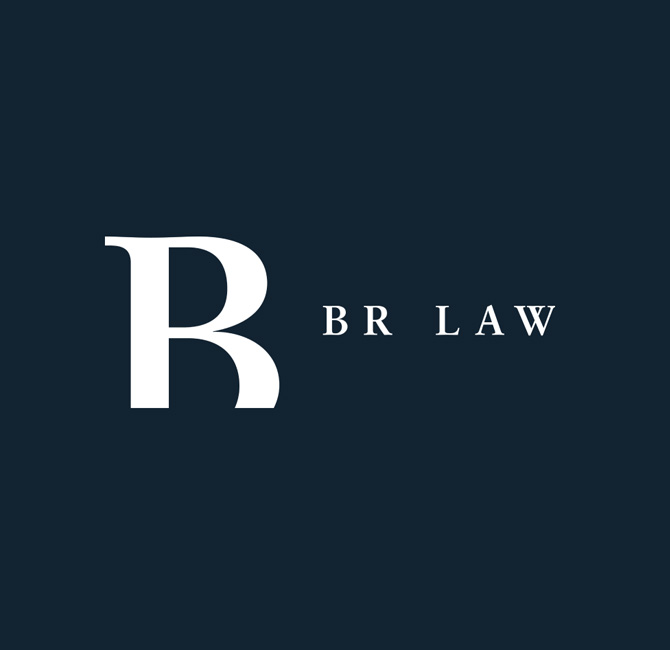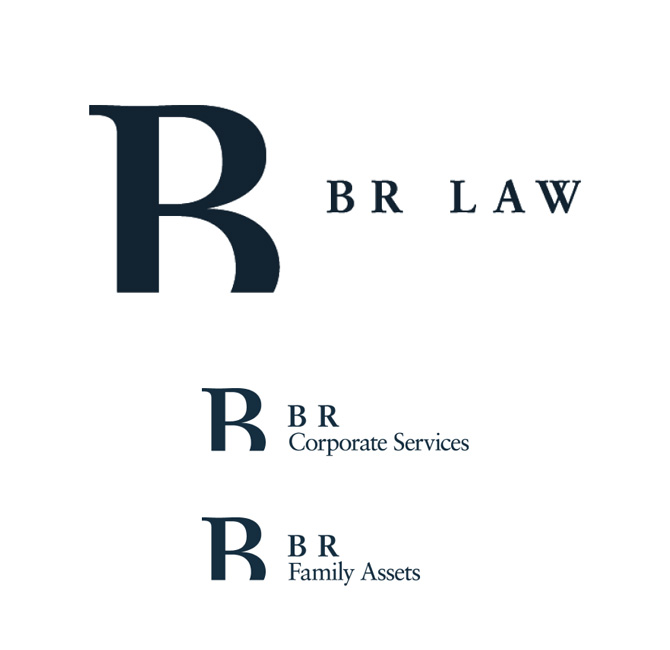 Brand expression
A photography style is inspired by the ethos of teamwork and partnership and a strong sense of people-focused commitment. A de-saturated photography style, with a cool colour palette brings a sophisticated, professional look.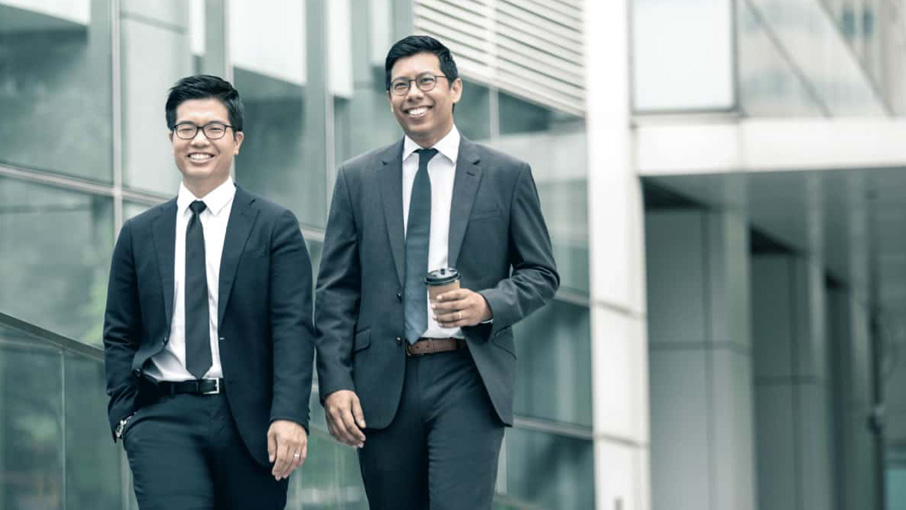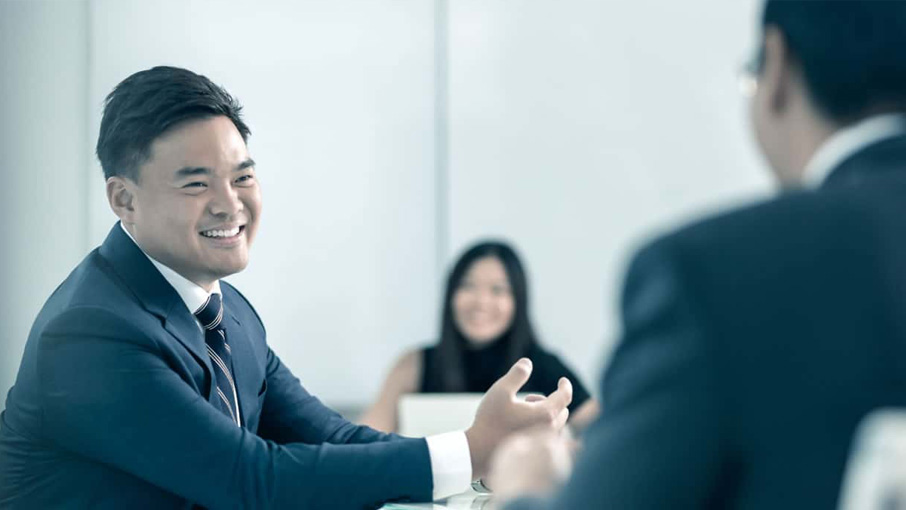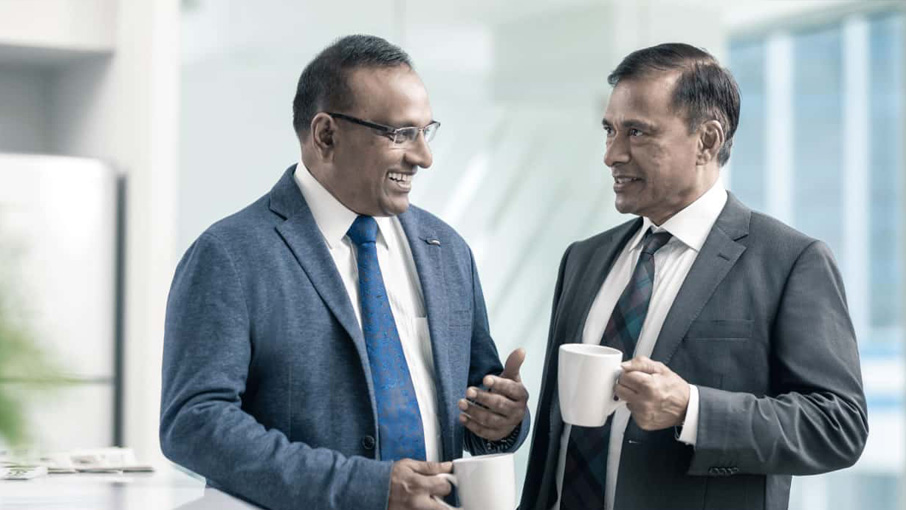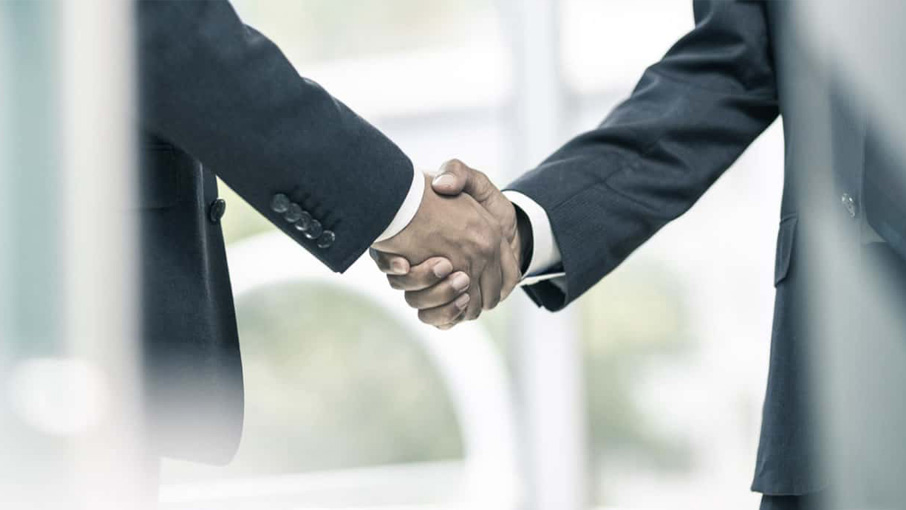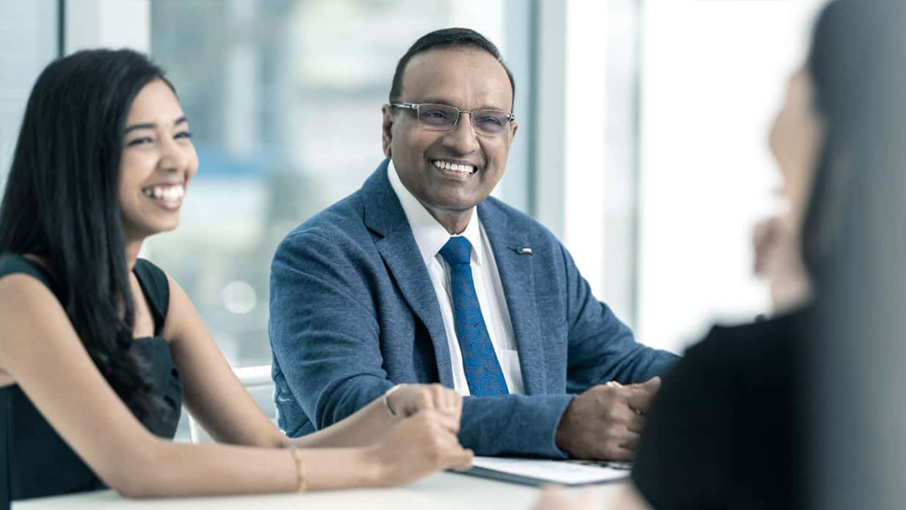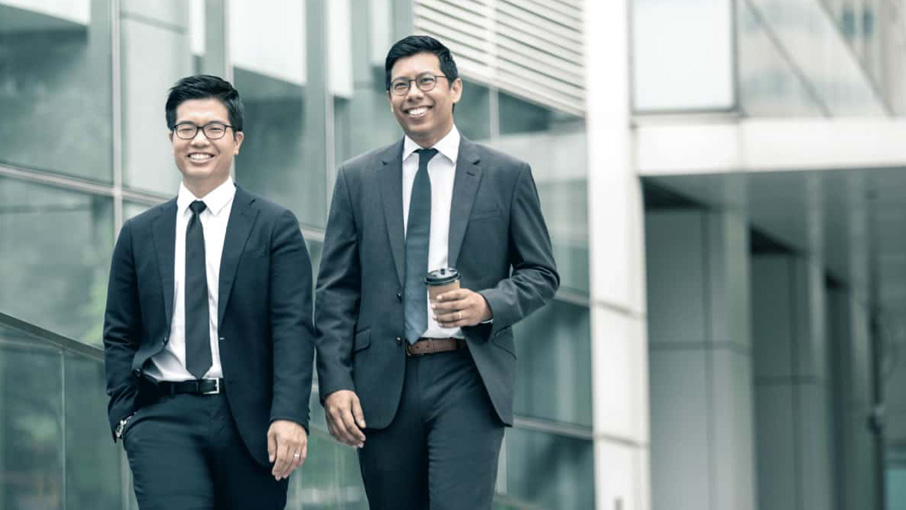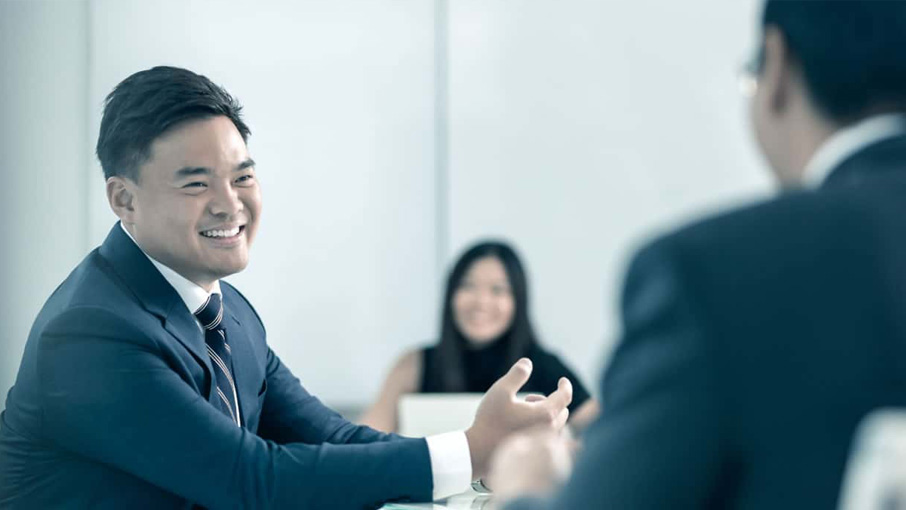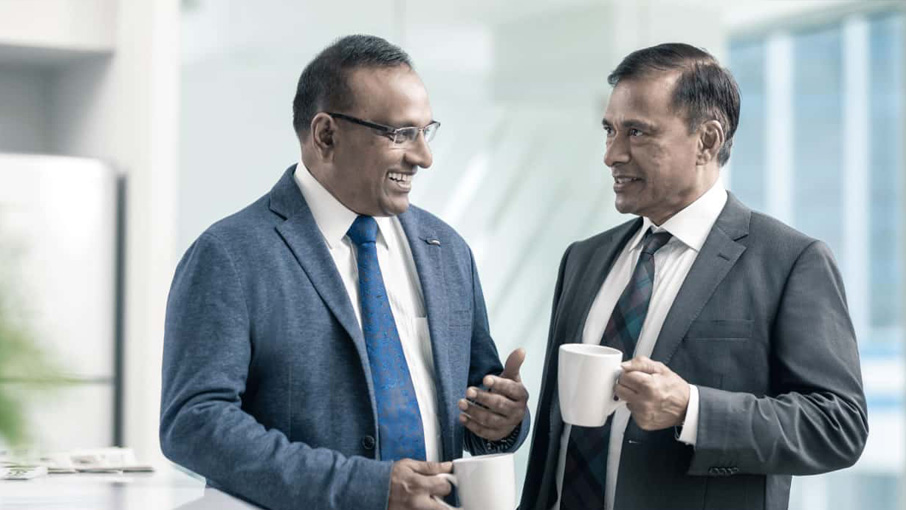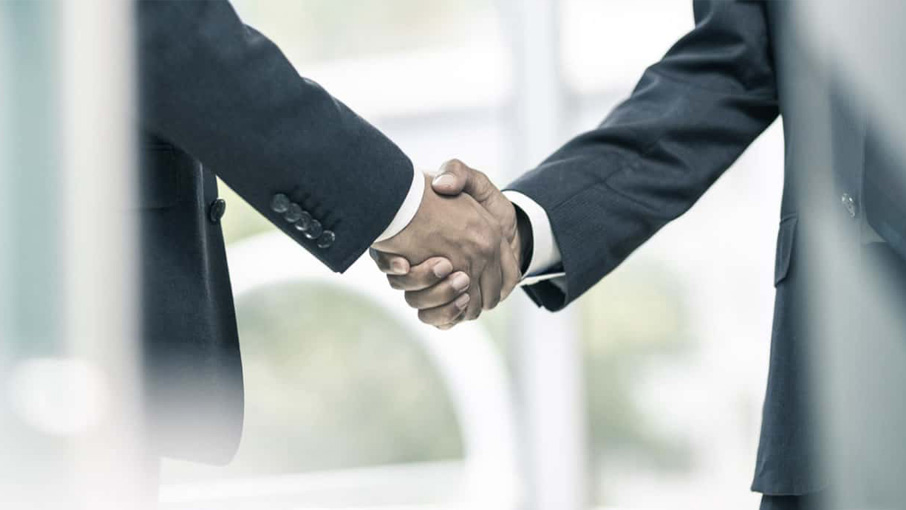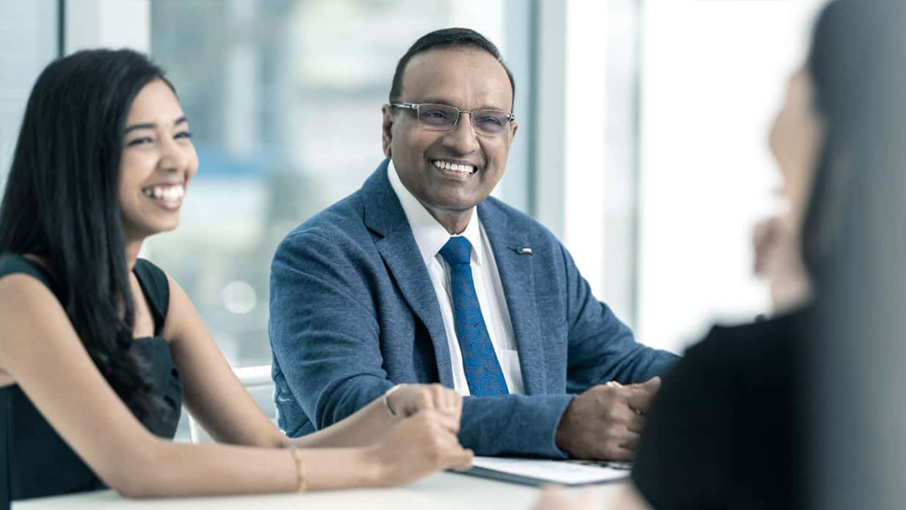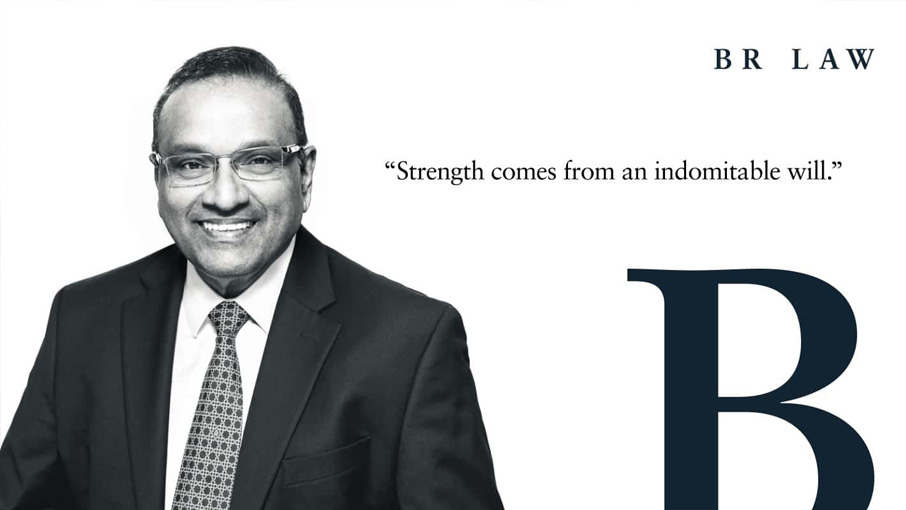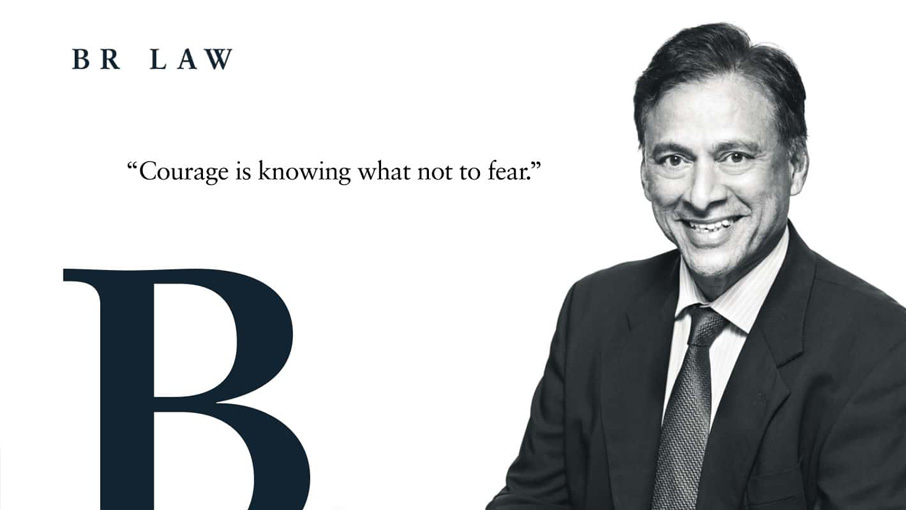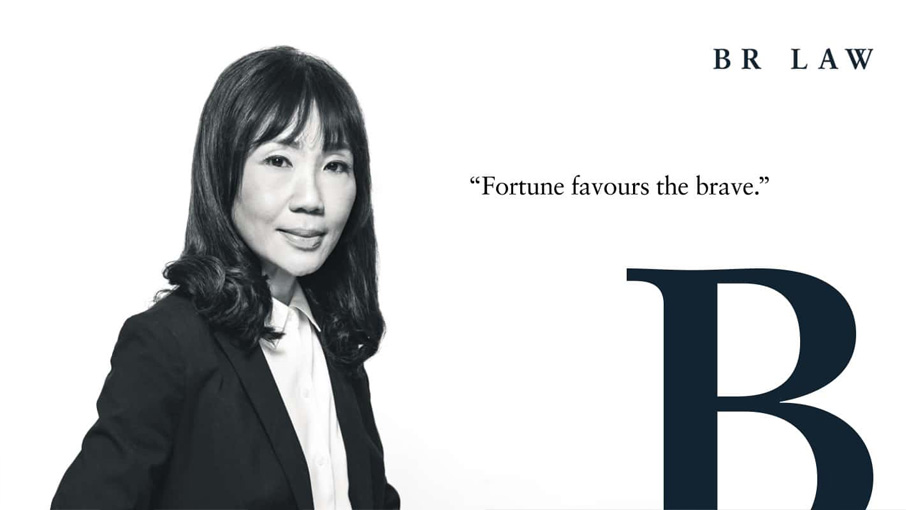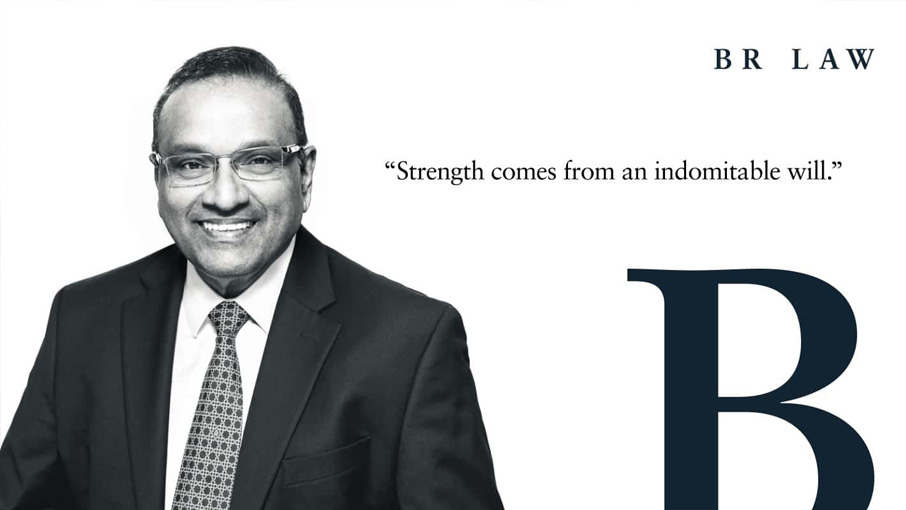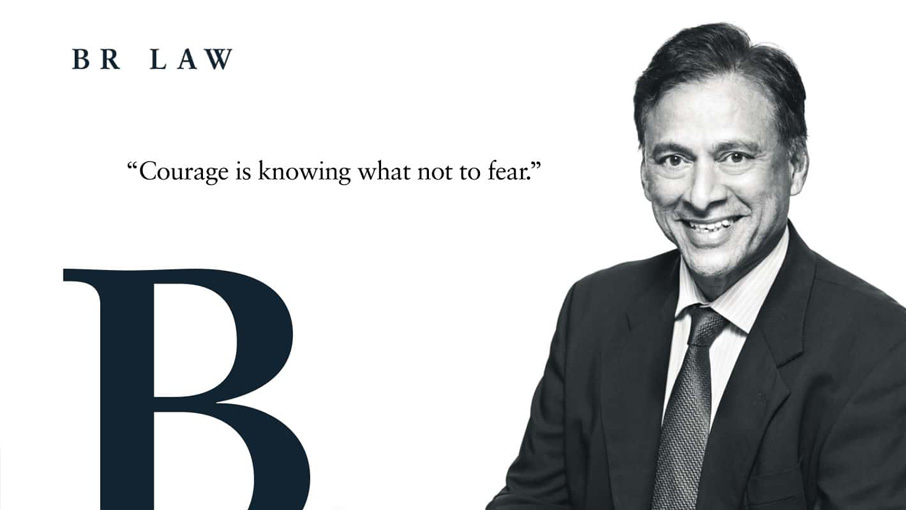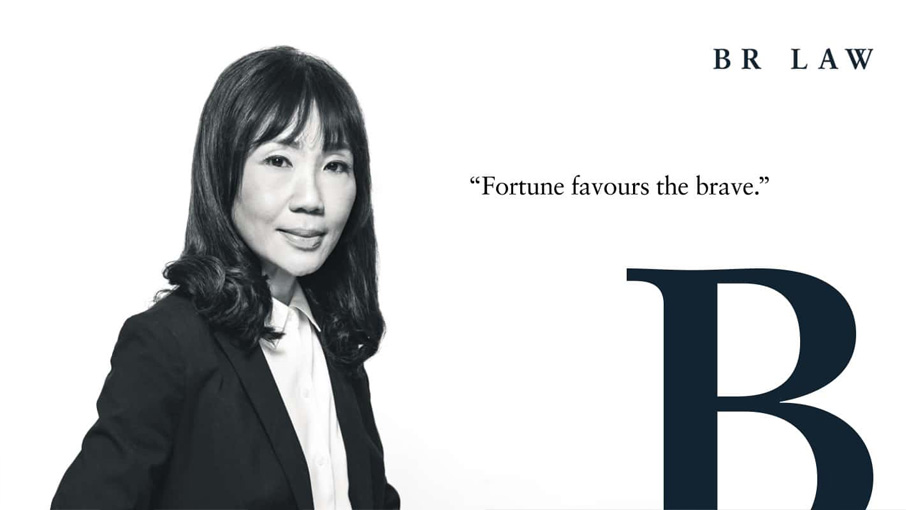 Brand touchpoints
Office reception signage and ideas on environmental graphics were designed to elevate the physical environment. An opportunity to refine the existing English corporate brochure preceded to establish a stronger brand identity for the firm.